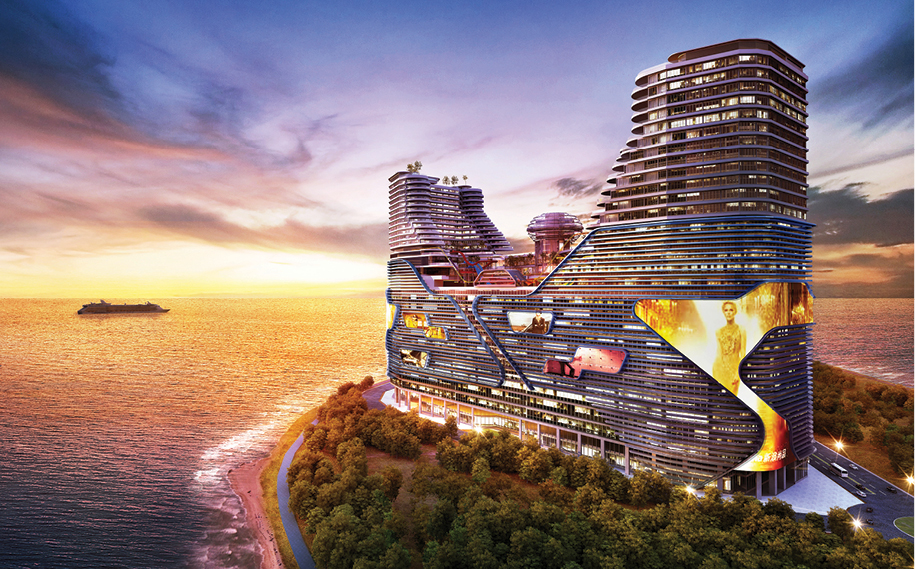 KUALA LUMPUR (Aug 15): It was reported earlier this week that property developer Hatten Land Ltd managed to find a "white knight", Singapore-based hospitality and investment firm Tayrona Capital Pte Ltd, to revive the RM2.2 billion Harbour City mixed development in Melaka.
With this deal, Tayrona Capital will invest up to US$23 million (RM96.5 million) in Hatten Land unit Gold Mart Sdn Bhd (the developer of Harbour City) via the issue of new shares, giving Tayrona Capital a 99% stake in the company, reported The Edge Malaysia in its latest issue.
Tayrona Capital will also pay Hatten Land US$60 million for the project's intellectual property rights, said the same report.
Harbour City is a marine-themed development located on the reclaimed island of Pulau Melaka. It will have a water theme park together with a mall and three hotel blocks.
The project was launched back in 2015 and was set to be completed in the second quarter of 202 but work was halted due to a dispute with the main contractor, Hatten Land told the weekly.
The company revealed that about 70% of the project has been completed but also added that a substantial amount of capital was still required for completion and that "this would impose significant cash flow pressure" owing to the "the challenging business environment resulting from the Covid-19 pandemic".
But The Edge also asked: Is Melaka ready for another mega project at this time?
Property experts who spoke with the business publication are "concerned" about the "viability of the sizeable Harbour City project in sleepy Melaka".
They say that "its local catchment of below one million would not justify the amount being invested in the project".
"Melaka is not a gateway town. Its meagre population and economy are not enough to support an endeavour of this magnitude, not even with the weekend crowd from Singapore that frequents Melaka.
"There are better [locations] for a project like this," said a property expert who did not want to be named.
The property experts use the example of Yong Tai Bhd's tourism-themed Impression City Melaka.
It has been reported that Yong Tai is having difficulty "achieving its targeted sales despite running twice-daily shows at Encore Melaka" since opening in July 2018.
Hatten Land executive chairman and managing director Datuk Colin Tan June Teng, however, has this to say: "Hatten Land is not just a property developer but also a community developer. Thus, part of our commitment is to break new ground by developing innovative property concepts that add value to the communities."
EdgeProp Malaysia Virtual Property Expo 2020 (VPEX 2020) is happening now! Find out more exclusive projects and exciting deals here
Stay safe. Keep updated on the latest news at www.EdgeProp.my
Click here for more property stories.
Read the full report in this week's The Edge Malaysia