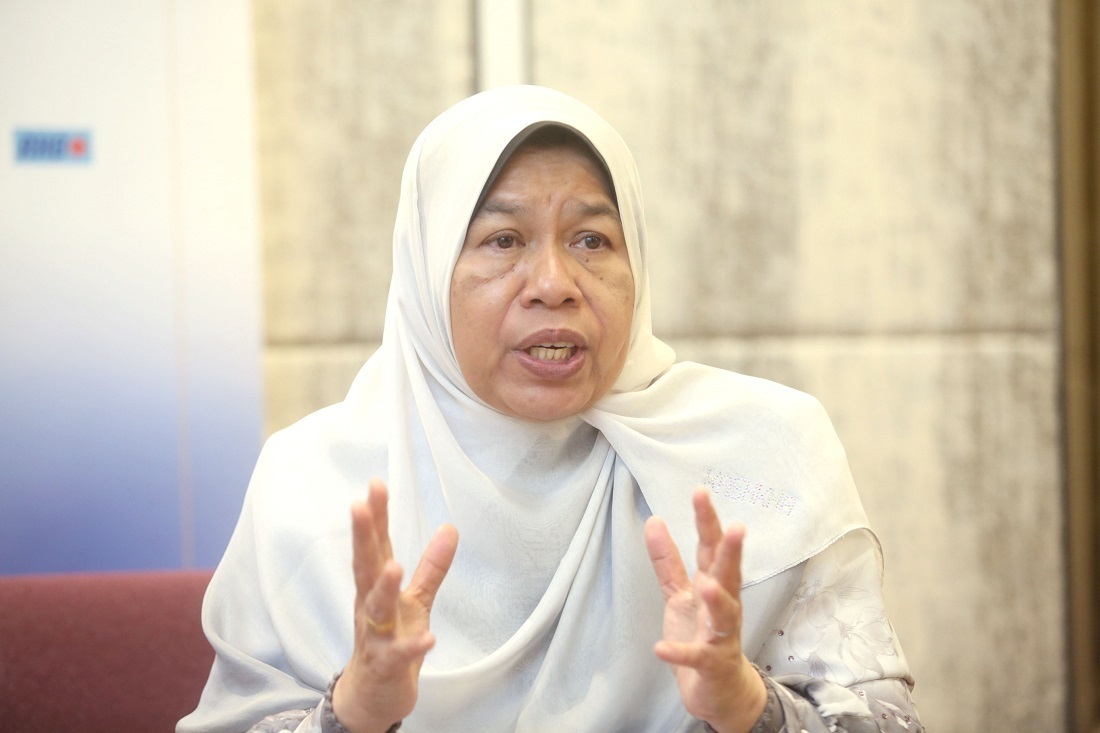 KUALA LUMPUR (Aug 26): Putrajaya's proposal for a tax on unsold property has been put on the back-burner.
Minister of Housing and Local Government Zuraida Kamaruddin (pictured) told EdgeProp Malaysia today the decision was made after considering feedback received, especially given the current market sentiments.
She concurred with views that it is not the right time for the introduction of such a tax.
The tax suggestion, Zuraida explained, was among the various efforts mulled to resolve the country's property overhang.
"We could look at it [proposed tax] in the future, but now is not the time," she said.
Zuraida identified more urgent tasks at hand such as ensuring property projects are not abandoned and that the Rakyat has accessibility to affordable housing.
Meanwhile, some have been confused the proposed tax on unsold property with tax on unoccupied property — as these are two different taxes.
A debate on the former has received flak from various industry stakeholders, highlighting a high risk of triggering an avalanche of falling property prices across the board, which could in turn lead to a major financial disaster.
This is because with homes forming the biggest asset of households, Malaysians will become a poorer lot if housing property prices fall.
EdgeProp Malaysia Virtual Property Expo 2020 (VPEX 2020) is happening now! Find out more exclusive projects and exciting deals here
Stay safe. Keep updated on the latest news at www.EdgeProp.my