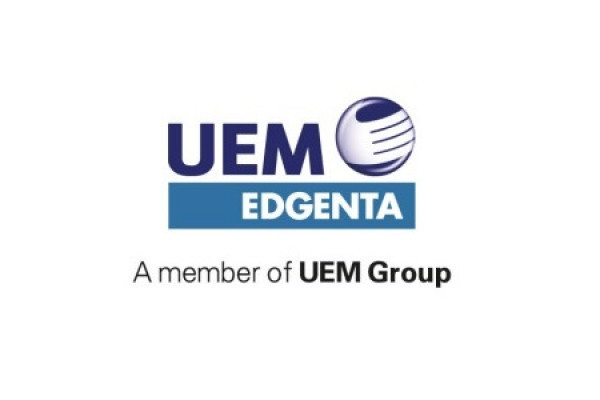 KUALA LUMPUR (Aug 28): UEM Edgenta Bhd is keen to participate in the Kuala Lumpur-Singapore High-Speed Rail (HSR) and the Johor Bahru-Singapore Rapid Transit System (RTS) projects as it actively explores opportunities in the rail sector.
"If there are areas where the tender meets our current capabilities we definitely will participate," said the group's newly-installed managing director and CEO Syahrunizam Samsudin.
"In the past we have done projects like LRT (light rail transit) extension and we have the capabilities in rail, particularly as project management consultant or ICE (independent consulting engineer). [We're also] looking at system engineering," he added in a media briefing on UEM Edgenta's growth outlook.
Syahrunizam said UEM Edgenta is currently relooking at the available areas [in the two projects] and would participate in the tendering process by year end "if the government announces anything" on them.
Two days ago, MyHSR Corporation Sdn Bhd launched two tenders to procure the services of consultants to assist with regulatory submissions to the relevant authorities in relation to the HSR project.
The tenders are for the appointment of Section 4 Land Consultant and the Environmental, Social and Heritage Impact Assessment Consultant for the bilateral project.
This is in accordance with the government's move to resume discussions on the project, as announced in May. The project was last quoted to be around RM60 billion compared with the original price tag of RM110 billion.
Meanwhile, Transport Minister Datuk Seri Dr Wee Ka Siong on July 30 said that the RTS project is estimated to cost RM10 billion, of which 61% would be funded by the Singapore government and the rest by the Malaysian government.
He said the project involves two phases, with phase one to commence in early 2021 until the end of 2024, encompassing the construction stage or development of civil structures.
Phase two will start from early 2025 until the end of 2026, involving the construction of systems such as signals, rolling stock, telecommunications, and system testing.
UEM Edgenta Bhd fell into the red in the second quarter ended June 30, 2020 (2QFY20) with a net loss of RM26.91 million, due to a one-off impairment of RM50 million on unsold property inventories.
This compares to a net profit of RM34.36 million it recorded in 2QFY19, and a net profit of RM11.16 million in 1QFY20.
Quarterly revenue also fell 24.68% to RM448.47 million from RM595.42 million in 2QFY19. The figure is also 10.64% lower compared with RM501.87 million in 1QFY20.
For the cumulative six months, UEM Edgenta posted a net loss of RM15.76 million, against a net profit of RM67.02 million last year, while revenue declined 14.48% to RM950.34 million from RM1.11 billion.
Notwithstanding this, Syahrunizam said the group remains on a strong footing backed by its healthy balance sheet, low gearing ratio of 0.33 times, strong order book of RM12.2 billion and ongoing cost rationalisation initiatives.
"On top of this, the group also operates in defensive sectors, namely healthcare and infrastructure, which comprise more than 80% of our revenue and profit. The group boasts long-term growth prospects and defensive characteristics to navigate short-term volatility.
"Prudent cost management is a priority we have set for the remainder of the year. Our technology-driven platforms and solutions will form the backbone of our future offerings to the market as we continue to remain agile and resilient in the post Covid-19 era," he added.
EdgeProp Malaysia Virtual Property Expo 2020 (VPEX 2020) is happening now! Find out more exclusive projects and exciting deals here
Stay safe. Keep updated on the latest news at www.EdgeProp.my