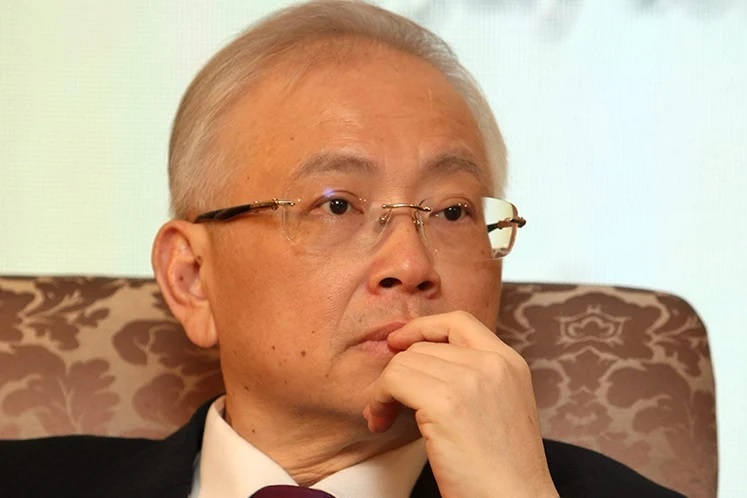 KUALA LUMPUR (Aug 29): The Ministry of Transport will reopen the tender for the Klang Valley Double Tracking 2 (KVDT2) project.
Its Minister Datuk Seri Dr Wee Ka Siong (pictured) in a statement yesterday said this was after taking into consideration the results of extensive study and investigation which found that the cost of the said project under Dhaya Maju-LTAT Sdn Bhd (DM-LTAT) was overpriced during the Pakatan Harapan (PH) administration.
Therefore, he said the open tender would be in the interest of optimising the use of public funds for large-scale infrastructure projects.
"This Government (Perikatan Nasional-PN) has closely scrutinised the viability of such projects to gain the best value for the country.
"For this reason, I wish to announce that the contract for the KVDT 2 project will be reopened for tender, to which the Cabinet had agreed," the statement said.
Wee said that on July 5, 2019, the then PH government decided to continue the project with contractor DM-LTAT at a 15 percent reduced cost from RM5.265 billion to RM4.475 billion or a reduction of RM789.75 million.
However, he said in October 2018, a Transport Ministry-assigned consultant Opus (a subsidiary of Khazanah Nasional Bhd) then submitted a Professional Review Report (PPR) which concluded that the project actually costs RM3.398 billion based on DM-LTAT's original scope of work.
"This information was never made available to the Cabinet at the time. Pursuant to this, the PN Cabinet has agreed that continuing with the implementation of the project based on direct negotiation is untenable.
"It is now prudent to reopen the bidding process via an open tender system following the proper procedures, instead of via direct negotiation as done previously," he added.
Wee also stated that an Independent Checking Consultant (ICC) will be appointed initially before a new contractor is appointed via open tender to carry out the required scope of work, in order to shorten the construction period of the project from seven to five years.
"This is important in view of the urgency to complete the project to serve an estimated 80,000 daily Komuter riders," he said.
EdgeProp Malaysia Virtual Property Expo 2020 (VPEX 2020) is happening now! Find out more exclusive projects and exciting deals here
Stay safe. Keep updated on the latest news at www.EdgeProp.my