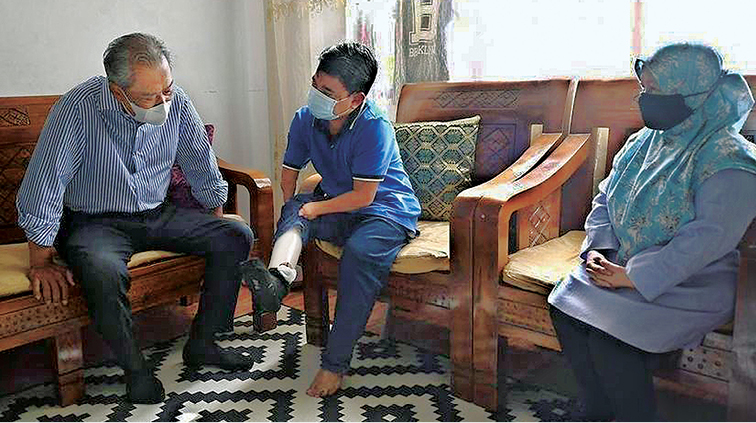 KUALA LUMPUR (Aug 29): Projek Perumahan Rakyat (PPR) low-cost home residents have often been viewed as the "the most vulnerable" in urban Malaysia and always in need of help but a fresh report revealed that many of them are very determined to rise above their situation though hard work and effort.
According to the first instalment of the "Families on the Edge" study by UN Children's Fund (Unicef) and United Nations Population Fund (UNFPA) carried out in partnership with Malaysia-based public policy research body DM Analytics, even though cash transfers from the government are the most helpful aid during the Movement Control Order (MCO) period, many PPR residents "actually wanted assistance that would have a more lasting impact on their lives and livelihoods", wrote The Edge Malaysia in its latest issue.
"The PPR residents are very resilient and they adapted well to the new normal despite the numerous challenges faced. While one-off cash handout helps, they prefer sustainable assistance that can enable them to earn income. They are not lazy, or indolent, but, rather, very resolute in trying to improve the well-being of their family," said DM Analytics managing director Muhammed Abdul Khalid told the weekly.
"They also place importance on their children's education. They are rational and honest, unlike some of our elites.
"The cash assistance received were not used for wasteful things such as cigarettes or alcohol but were, in fact, used to buy necessity items such as food," Muhammed revealed.
The report also showed that PPR residents who lost their employment looked for alternative sources of income "with part-time jobs such as making Grab deliveries and selling goods online".
Prime Minister Tan Sri Muhyiddin Yassin was especially impressed when he visited the Desa Rejang PPR in Setapak on Aug 25, seeing many residents working "two to three jobs a day to build a better life".
Muhyiddin noted in his Facebook that PPR citizens "ran small businesses, worked as taxi and lorry drivers and found various other ways to earn a living while faced with various constraints".
The prime minister added in his Facebook posting that while there were "various initiatives" by the Social Welfare Department, the Ministry of Women, Family and Community Development, the Ministry of Federal Territories and the Ministry of Housing and Local Government to help the PPR folks, he added that "a lot more" can be done by the government to make sure that the PPR folks are not left behind.
Even though here were requests for an increase in the amount of cash assistance from the government, DM Analytics' Muhammed explained that many PPR residents actually wanted things such as equipment to start a burger stall, a place to sell goods or a micro loan to start their own business. "Cash handouts help, but one-off assistance is not sustainable. In particular, they want jobs.
"Covid-19 has exposed all sorts of vulnerabilities, difficulties and hardships faced by these households, especially those in the informal sector. Slightly more than half of the heads of households are not covered by EPF or Socso, which means that should they face income shock again, they will be in deep trouble," Muhammed told the business publication.
EdgeProp Malaysia Virtual Property Expo 2020 (VPEX 2020) is happening now! Find out more exclusive projects and exciting deals here
Stay safe. Keep updated on the latest news at www.EdgeProp.my
Click here for more property stories.
Read the full report in this week's The Edge Malaysia