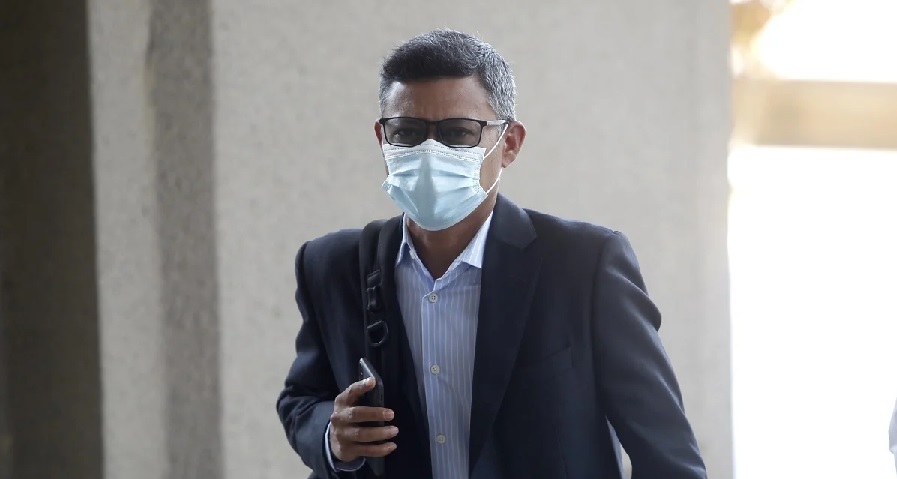 KUALA LUMPUR (Sept 8): High Court judge Justice Collin Lawrence Sequerah has postponed his decision on the admissibility of former 1Malaysia Development Bhd (1MDB) chief executive officer Mohd Hazem Abdul Rahman's witness statement in the 1MDB-Tanore trial to Thursday (Sept 10), to hear further submission from the defence.
Lead defence counsel Tan Sri Muhammad Shafee Abdullah insisted today that the court should rule on the allegation that Mohd Hazem's witness statement was hearsay. He cited a case law which ruled that issues of hearsay must be dealt with by the judge when they arise and not at the end of the case.
However, lead prosecutor Datuk Seri Gopal Sri Ram argued that the conduct of the trial is at the judge's discretion. He also said that based on Justice Sequerah's decision on the previous witness, Datuk Shahrol Azrol Ibrahim Halmi, the judge should reserve his decision until the end of the prosecution's case.
"When you objected to Shahrol's statement, I noted all your objections. The fact of the matter [is] I cannot let the evidence go in without large parts because it [would] make the witness incognisant," Justice Sequerah told Muhammad Shafee.
At that, Muhammad Shafee asked for the trial to be continued on Thursday morning with further submissions from him, saying he needs to address another facet of the law in dealing with the issue of the witness statement's admissibility.
As a result of the prolonged argument on the witness statement's admissibility, Mohd Hazem, who is supposed to be the 10th prosecution witness to take the stand today, did not.
Yesterday, Muhammad Shafee filed an application to dispute Mohd Hazem's witness statement as hearsay. He argued that 24 pages out of the over 100 pages containing Mohd Hazem's witness statement were hearsay and should be inadmissible in court.
In the legal context, hearsay is an out-of-court statement used in court as evidence for a case.
In the 1MDB-Tanore trial, former premier Datuk Seri Najib Razak is facing four counts of abuse of power for using his position as the then prime minister, finance minister and 1MDB board of advisers' chairman to receive gratification worth RM2.28 billion.
He also faces 21 counts of money laundering involving over RM4.3 billion.
The trial before Justice Sequerah continues on Thursday at 9am.
EdgeProp Malaysia Virtual Property Expo 2020 (VPEX 2020) is happening now! Find out more exclusive projects and exciting deals here
Stay safe. Keep updated on the latest news at www.EdgeProp.my