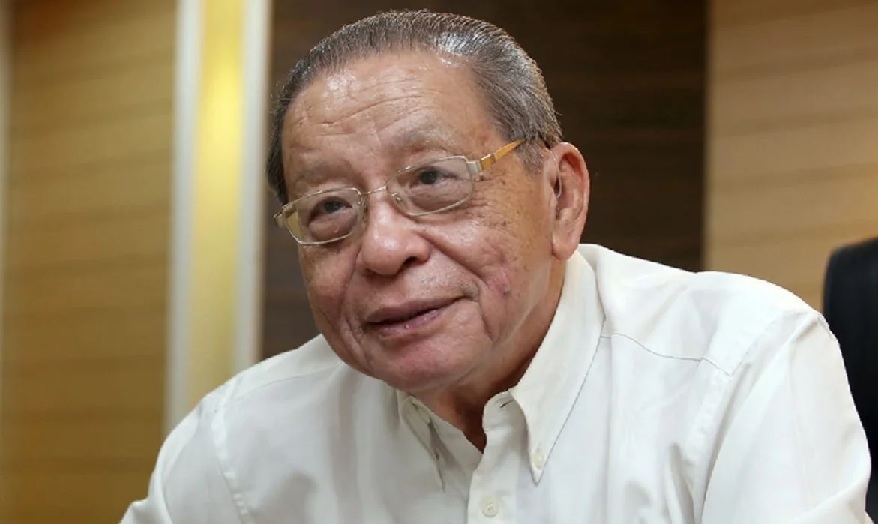 KUALA LUMPUR (Sept 9): The High Court has fixed March next year to hear veteran politician Lim Kit Siang's (pictured) suit over alleged defamatory words made against him by former inspector-general of police (IGP) Tun Hanif Omar at a convention in 2018.
The initial trial dates are March 1 to March 5, said lawyer Sangeet Kaur Deo, who appeared for the DAP lawmaker at the case management today.
The case has been set to go to trial after both parties failed to reach an out-of-court settlement last year.
Lim, 78, filed the suit against Hanif on Oct 17, 2018, claiming that the former IGP had defamed him in a speech at the "Karamah Bangsa" convention at Universiti Teknologi Mara in Shah Alam on Sept 6, 2018, which was published by Malay daily Sinar Harian.
Hanif was initially the sole defendant in the case but Lim later added Syarikat Sinar Karangkraf Sdn Bhd, the publisher of Sinar Harian, as second defendant.
In his statement of claim, Lim said Hanif had wrongfully and maliciously caused the alleged defamatory words to be published on the news portals Malaysiakini and Free Malaysia Today on the same day as well as on the following day.
The Iskandar Puteri MP claimed that the words, among others, were intended to mean that he planned to order the DAP to split Peninsular Malaysia into two parts to separate the Malay and Chinese communities.
He also claimed that the words had affected his reputation as an MP and public figure.
Lim said he had sent a letter to Hanif asking him to retract the alleged defamatory words and apologise, but the ex-IGP responded by denying that he had uttered the words.
Lim is seeking general, aggravated and exemplary damages.
EdgeProp Malaysia Virtual Property Expo 2020 (VPEX 2020) is happening now! Find out more exclusive projects and exciting deals here
Stay safe. Keep updated on the latest news at www.EdgeProp.my