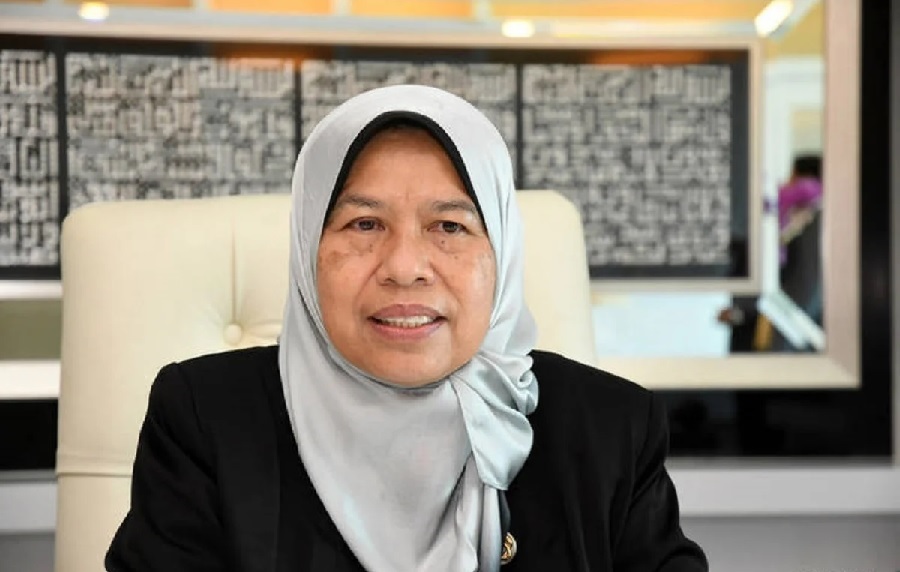 KUALA LUMPUR (Sept 11): Datuk Tamrin Abdul Ghafar wants to sue Housing and Local Government Minister Zuraida Kamaruddin (pictured) over her remarks linking him to the direct tender of a solid waste transfer station development, Malaysiakini reported today.
Tamrin told the news portal that the project here was in fact awarded via direct negotiations under the Barisan Nasional (BN) administration in 2017.
"The minister at the time was Noh Omar," the former Batu Berendam MP revealed.
Tamrin explained that the previous Pakatan Harapan (PH) government's policy called for direct tender projects approved by BN "to be reduced by at least 10% in cost to save the country's money".
Zuraida last month said Tamrin as an adviser of Bumi Segar Indah that was directly awarded a RM170 million solid waste project in Taman Beringin, and claimed he lobbied Lim Guan Eng (then the finance minister) over the matter.
Tamrin said has sent a legal letter to the Housing and Local Government Ministry on Wednesday, with plans to sue Zuraida.
On Aug 29, Tamrin said Zuraida is attempting to absolve herself over the projects awarded during her time at the ministry under the PH administration.
EdgeProp Malaysia Virtual Property Expo 2020 (VPEX 2020) is happening now! Find out more exclusive projects and exciting deals here
Stay safe. Keep updated on the latest news at www.EdgeProp.my