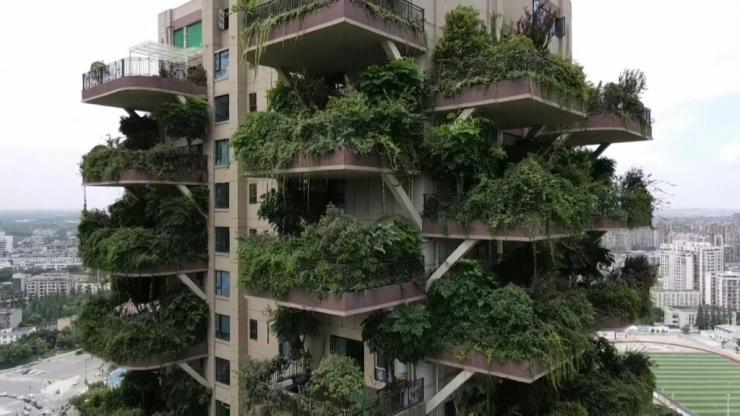 KUALA LUMPUR (Sept 16): A green housing project in Chengdu, China which was meant to be a "vertical forest" with gardens on every balcony has not turned out the way it was supposed to. In fact, it has become an urban disaster.
According to an AFP report, instead of being the "eco-paradise" it was planned to be, Qiyi City Forest Garden has become mosquito infested as the projects' towers were "overrun by their own plants".
This was because only 10 families have moved in since the project was completed in 2018, reported China-based Global Times.
The plants that were supposed to provide the "forest" ran riot with nobody looking after them, which in turn attracted the blood sucking bugs.
The AFP report described plants "almost entirely" enveloping "some neglected balconies, with branches hanging over railings all over the towers".
The "towers look like the set of a desolate, post-apocalyptic film", the news wire added.
The project is reported to be a number of vertical forest projects in China designed to absorb carbon dioxide and provide oxygen to fight air pollution.
EdgeProp Malaysia Virtual Property Expo 2020 (VPEX 2020) is happening now! Find out more exclusive projects and exciting deals here
Stay safe. Keep updated on the latest news at www.EdgeProp.my