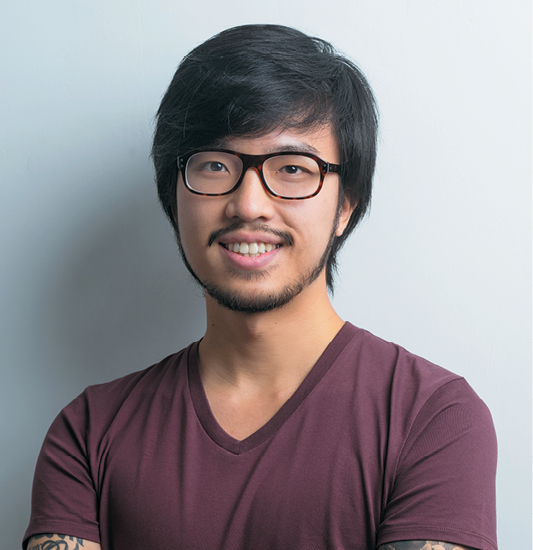 PETALING JAYA (Sept 16): Government's role is crucial in supporting the rollout of new construction technologies in the country and regulation is also important for the industry players to adapt to new building methods, said Hong Kong-based Ho & Partners Architects (HPA) executive chairman Nicholas Lik Chi Ho.
Read also
Time to shift to new building methods, says PAM president
He stressed that Modular Integrated Construction (MiC) is not a building method for all kinds of projects but it brings a huge benefit, if the authorities are willing to give support and regulate it.
"The Hong Kong local government has been very supportive in pushing MiC. In fact, the first MiC project was a government project. However, to maximise the benefit of MiC, it not only requires the financial support of the government, but it also needs to make some necessary changes on the regulation in order to make the new technology fit the industry," said Ho during the EdgeProp Malaysia virtual fireside chat today.
HPA's deputy director Terence Chan and Malaysian Institute of Architects (PAM) president Datuk Ezumi Harzani Ismail were also panelists at the fireside chat entitled "Designing for the Future: Challenging the Challenged", which is organised by EdgeProp Malaysia and supported by Nippon Paint Malaysia.
The event was moderated by EdgeProp Malaysia editor-in-chief and managing director Au Foong Yee.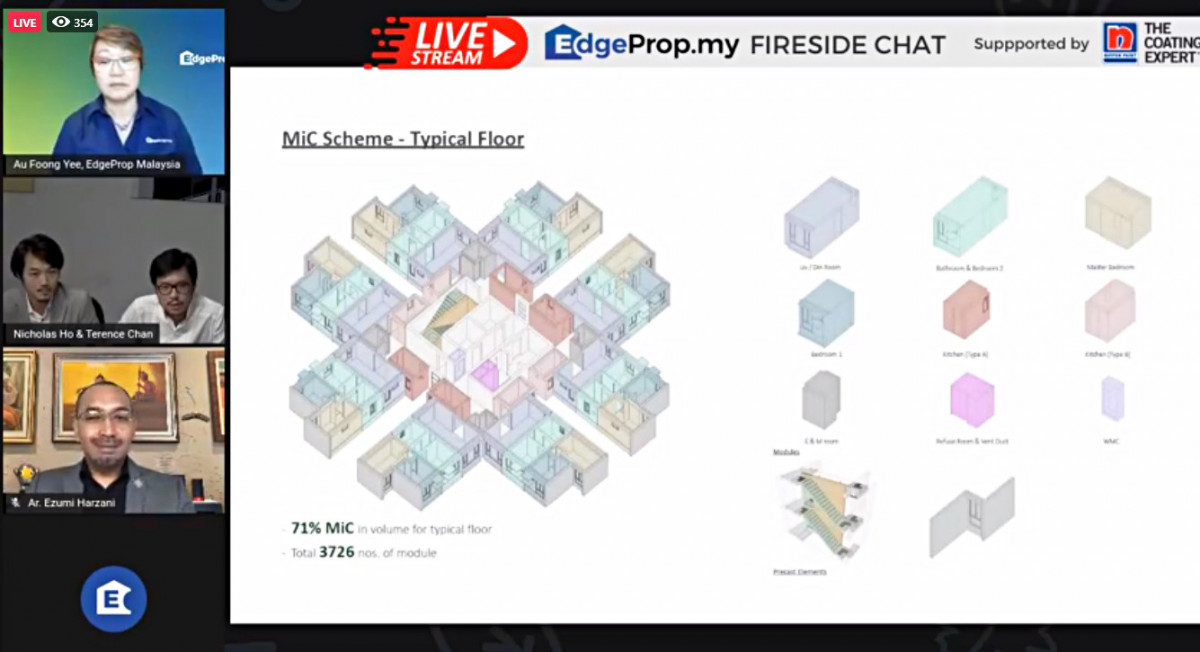 During the 90-minute session, Ho together with Chan also shared the company's experience in completing the first MiC high-rise building in Hong Kong at the end of August. Hong Kong is the second city in Asia that has adopted MiC construction technology after Singapore.
Ho noted that their MiC project saved up to 40% to 50% of on-site labour, 40% of construction water and four months of construction period
"Meanwhile, it cost slightly more than the traditional building method for this project as we don't have the economies of scale yet. It is the first MiC project in Hong Kong. However, we are very bullish on the cost matter because once MiC is widely adopted, the cost will come down," he noted.
Agreeing with Ho, Chan said that when demand for the MiC building method goes up, the supplier and logistic cost will be competitive.
"For this project, we produced the module in GuangDong and transported them every day by road to the site. If there is more demand from the market, we believe the choice of supplier will be more and cost will eventually come down," Chan explained, adding that the government is playing an important role in popularising the building method not only in government projects, but also in the private sector.
Missed the virtual fireside chat? View the full session here.
EdgeProp Malaysia Virtual Property Expo 2020 (VPEX 2020) is happening now! Find out more exclusive projects and exciting deals here
Stay safe. Keep updated on the latest news at www.EdgeProp.my