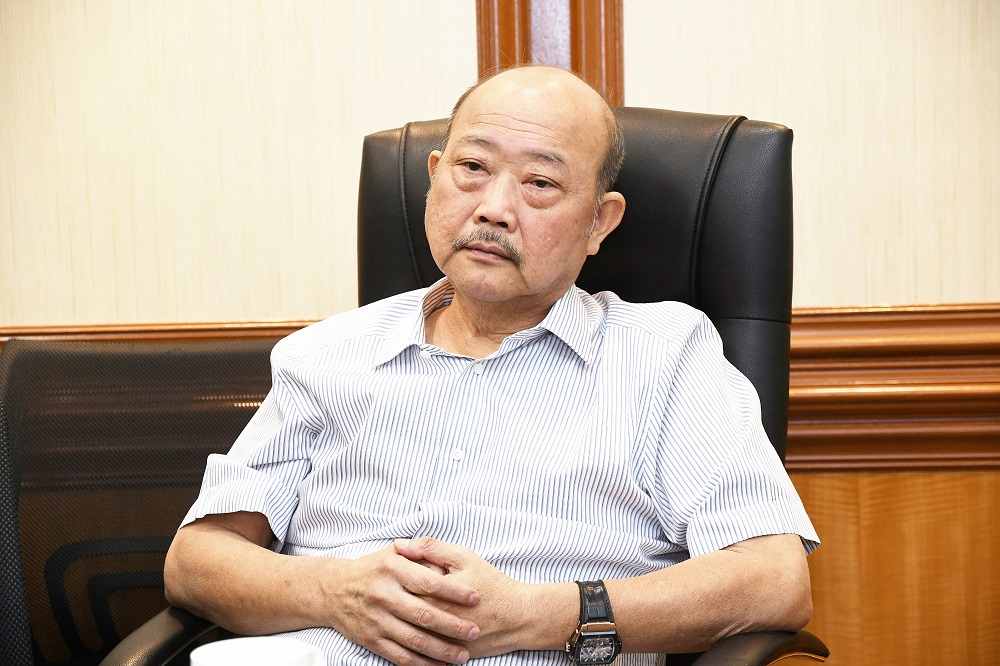 EdgeProp.my: There had been false starts before. Is this time for real?
Tan Sri Lim Kang Hoo: Yes of course it is real.
IWH CREC Sdn Bhd has on 15 September 2020 paid RM1.241 billion, being the 10% deposits (RM741 million) and the RM500 million advance payment to the vendor, TRX City Sdn Bhd ("TRXC"), a wholly owned subsidiary of Ministry of Finance Incorporated ("MOF").
Read also
What's next for Bandar Malaysia?
IWH-CREC is a joint consortium between IWH, a public-private-partnership company, and China Railway Engineering Corp (M) Sdn Bhd, a wholly owned subsidiary of CREC, a China state-owned company and a fortune 500 company.
Why are you so confident that Bandar Malaysia will be a reality?
The Bandar Malaysia project is a joint development between MOF (40%), IWH-CREC (60%).
IWH is a public-public-partnership company, which is co-owned by my private entity Credence Resources Sdn Bhd (63%) and KPRJ (37%), the wholly owned subsidiary of the State Government of Johor.
The consortium will jointly attract the foreign direct investors ("FDI") and other Multi-national companies ("MNC") via various incentives and key strategic planning and support from federal and state governments to make the new Kuala Lumpur Centre Business District ("CBD"), the purpose-built international city a reality.
You have not talked a lot about this project before; why now?
We are ready now because we have just fulfilled our obligations to pay the RM1.241 billion.
Pursuant thereof, based on the agreement with TRXC, we will commence our local and international marketing for the Bandar Malaysia project and aim to attract FDI, MNC and various developers to co-contribute to our development.
The Bandar Malaysia project is a project of national importance for Malaysia and it will be a project which can partially anchor the economic stimulation plan by the government.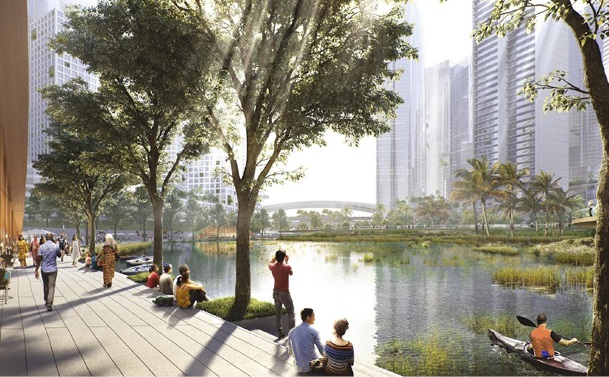 How would you fund your share of the project?
The funding for this project will be via a combination of internally generated funds, bank borrowings and the initial public offering of IWH which is expected to be undertaken in the first half of 2021.
What are the components of the project?
Bandar Malaysia will be the transit oriented development ("TOD") to the Express Rail Link (ERL), KTM, double tracked from Kayu Hitam to Bandar Malaysia, Bandar Malaysia to Johor Bahru and Mass Rapid Transit (MRT) Line 2 and 3 and the existing ERL railway which connects Kuala Lumpur International Airport (KLIA) and the Kuala Lumpur Sentral transportation hub. The MRT2 has already designated two stations in Bandar Malaysia which are set to be completed by 2021, as well as the Setiawangsa-Pantai Expressway (SPE) formerly known as DUKE 3 slated to be completed by 2021, which is linked to 12 other highways into KL city, will be aligned to Bandar Malaysia.
To be developed over 20 years, Bandar Malaysia will shape the future direction of Kuala Lumpur by offering a liveable new lifestyle city with modern infrastructure to become an iconic development within the Asean region and to the world.
In addition to providing Grade A office premises, it will encompass other key components like hotels, shopping, healthcare, education and wellness facilities. There will also be 10,000 affordable homes to benefit low-and-medium income groups.
The RM140 billion integrated development will feature integrated components covering finance, technology, medical science, education, tourism and entrepreneurship, as well as being an Intelligent City. It is designed to attract multinational corporations and Fortune 500 companies and top 100 finance institutions to relocate their operations here. This will further increase high-income employment opportunity as well as reduce the brain-drain out of the country.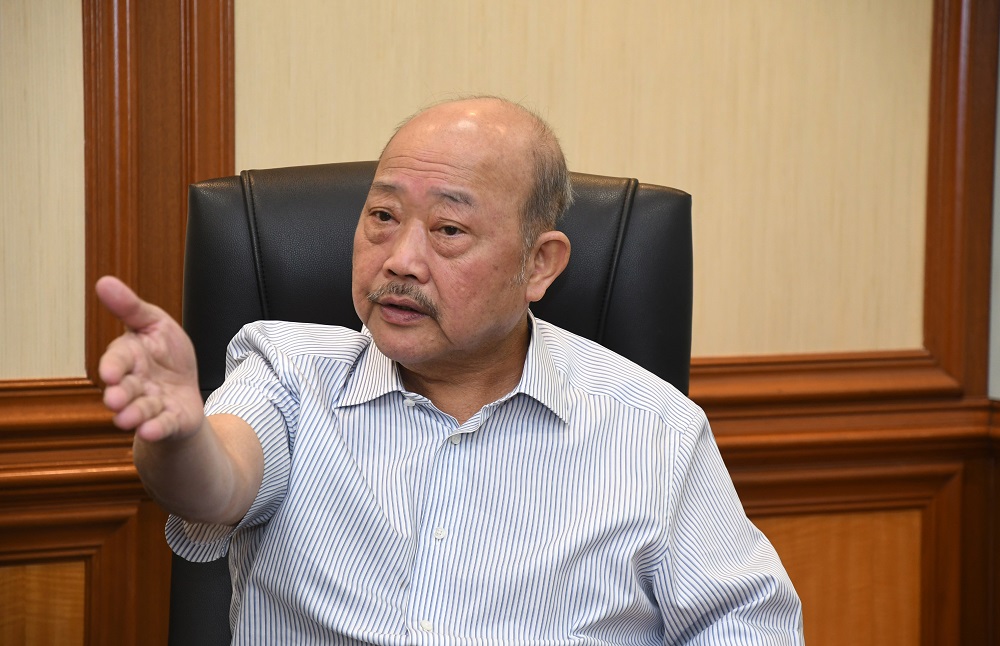 This is in line with the government's policy of offering special tax incentives for various qualified economic sectors to attract MNCs to Malaysia to invest in high-tech and high-value fields.
The project is further expected to relieve the Klang Valley's excess supply of office space and residential properties as these are expected to be filled quickly by foreign companies and their high-skilled workers and expatriates.
Why is it exciting?
Bandar Malaysia is an exciting and important project for Malaysia and it will attract FDI and MNCs and attract the repatriation of brain drain overseas back to Malaysia. In addition, it will also create the much-needed demand to absorb the oversupply of offices and residential [properties] in Kuala Lumpur as many professionals and consultants will need to be engaged to undertake the massive project. In addition, we believe there will be many expatriates who will be heading here to fill up the supply of properties in Kuala Lumpur city as the Bandar Malaysia Phase 1 development can only be completed and ready to be occupied in the next three to four years.
Details of the connectivity — and its impact
Bandar Malaysia is well connected via 12 rails and highways which the connectivity and link to this project is as per the transportation network as set out herein. Ekovest is currently undergoing the construction for Duke 3 at Sungai Besi, which is the elevated highway running parallel to the runway in Bandar Malaysia. Duke 3, will provide the infrastructure and pre-cursors for the construction of the underground city for phase 1 of the Bandar Malaysia project.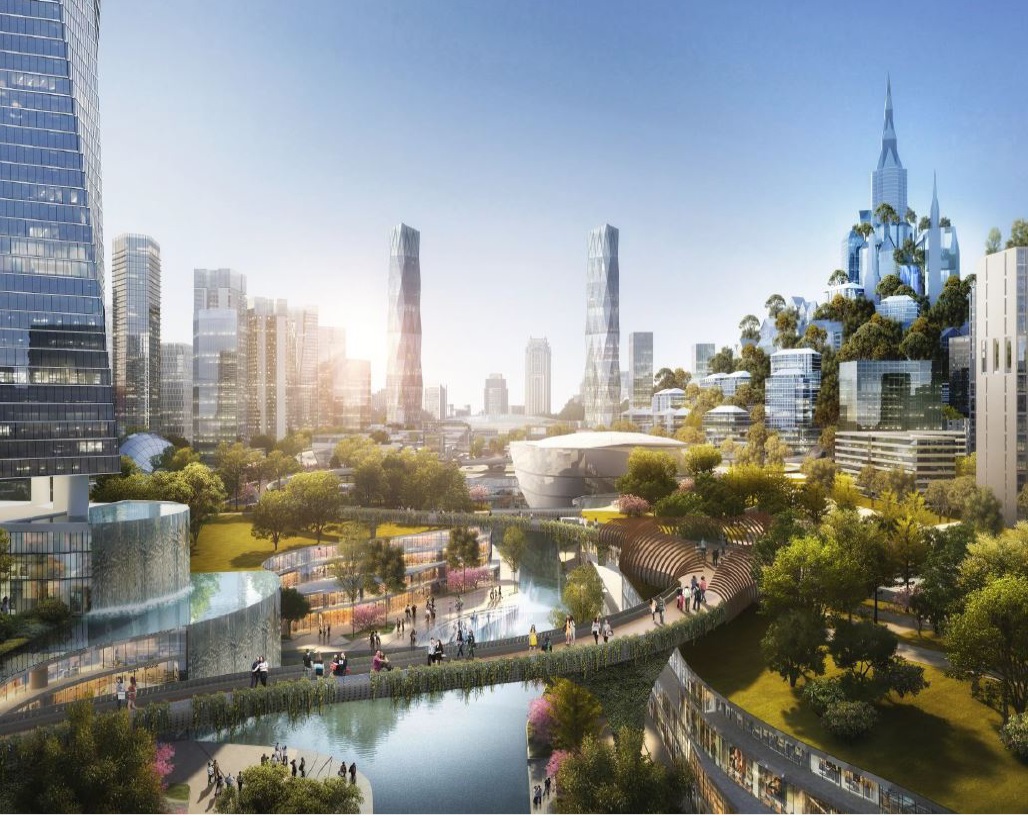 About the underground city — why is this significant for the project?
Kuala Lumpur is a tropical city — by having an underground city, it will provide the much needed working environment, connectivity and ambiance for 24-hour operations in Kuala Lumpur for all international MNCs to operate and bring in life and business activities to Malaysia.
Bandar Malaysia will also be one of the major tourism attraction destinations for Kuala Lumpur and Malaysia.
As a master developer, what would be your role?
A master developer plans, develops, and implements large-scale development for sizeable landbank that have been identified as development precincts. Through a broad set of planning parameters, the master developer takes into consideration the mix of use, urban design, and infrastructural requirements for the entire master plan. In planning the success of the development precinct, the master developer may choose to partner with or transfer development rights of specific plots to other developers to execute project plans. The phasing of the development precinct is controlled closely by the master developer via its release of development plots, and the master developer works directly with the government to develop incentives that are relevant to the success of the development precinct.
The master developer is the key driver in ensuring that the vision of the master plan for the development precinct is achieved. In doing so, the master developer may release plots of land in the development precinct for sale by tender or via joint venture with local or foreign investors who are able to assist the master developer in realising the development precinct's vision. These investors invest capital and technical market expertise to develop land plots, in accordance with the master plan envisioned by the master developer.
A successful development precinct creates an attractive address for the establishment of businesses. This attracts FDI when specific industry clusters are created within the development precinct, generating job opportunities for the locals and enhancing overall economic growth. A successful master-planned development is evidenced by its prominence as an address and a location. This encompasses availability of good amenities, complementary infrastructure and an appropriate mix of development components in a variety of land use that supports the development's population and economic growth. The master developer continues to invest in the development precinct (e.g. by making infrastructure improvements, etc.) in order to obtain long-term returns. A successful master-planned development will create demand from investors, which leads to an increase in land values in a specific development precinct. As plots within the master-planned development continues to be built upon and the development precinct increases its stature as an address, the remaining development plots will become more valuable due to the scarcity of land.
What was your inspiration for the planning of Bandar Malaysia? And what is your vision for it?
Bandar Malaysia will be a catalyst for the transformation of Greater Kuala Lumpur.
My inspiration and aspiration are to join hands with the Malaysian state and Federal authorities and China state owned entity, ie: CREC to jointly develop this world class intelligent city, namely Bandar Malaysia.
Bandar Malaysia is one of the most significant projects by the China government as part of their one-belt, one road programme.
Currently the Royal Malaysian Air Force Base, this premium land in Sungai Besi will be one of the most sought-after pieces of land in the city. Bandar Malaysia aspires to be an exemplary mixed-use community of the highest standard, where nature, culture and creativity are a part of everyday life.
One of the key components of Bandar Malaysia is the transit oriented development with easy ingress and egress, high utilisation of public transport, and efficient internal transit. Infrastructures planned include innovative car and bicycle hire-schemes, well-planned road networks, pedestrian-centric connections and shaded walkways. Bandar Malaysia is planned around the principles of (i) connectivity (ii) sustainability (iii) livability.
Timing — Would Bandar Malaysia not further exacerbate supply and overhang in the Klang Valley?
Many took the view that the Bandar Malaysia development will further worsen the oversupply of properties in Kuala Lumpur. But I disagree totally with that view. Otherwise, I would not embark on this project. My experience in Johor Bahru 23 years ago — when we launched Danga Bay — has proven otherwise. Johor Bahru back then was one of the worst hit cities affected by oversupply of properties with plenty of unemployment. Johor Bahru lacked economic activity and was severely affected by the Asian Financial Crisis in 1997. Johor Bahru was considered the backyard of Singapore. Upon the launch of the first economic corridor by former prime minister Tun Abdullah Ahmad Badawi in 2006, the economy has become more vibrant and today it is one of the most active states in Malaysia.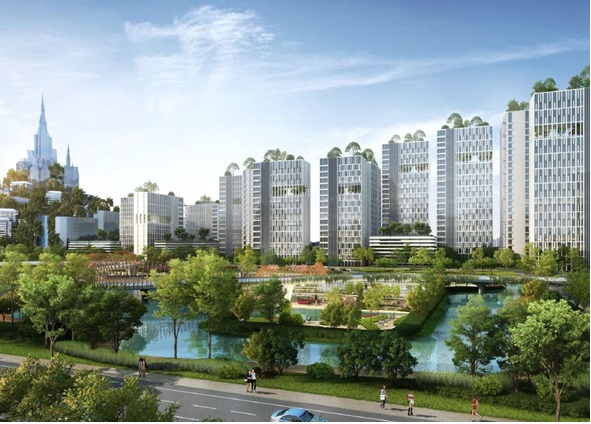 There are many activities in Johor Bahru today and most shops and offices are occupied. The feel good factors in Johor Bahru — especially with the formalisation of the Johor Bahru-Singapore Rapid Transit System (RTS) between the Malaysian and Singapore governments recently — will further enhance the connectivity between Johor Bahru and Singapore.
What would be the incentives to draw in FDIs?
As part of the Bandar Malaysia agreement, the government is to provide tailor made incentives to attract all the FDI and MNCs into Bandar Malaysia.
Do you see Bandar Malaysia attracting the same names that are already in Malaysia? Or new ones altogether? Why and how?
We welcome all MNCs and FDI and local corporation to relocate their regional and local offices to Bandar Malaysia upon assessing the infrastructure and connectivity and various tailor made incentives that can be value add by Bandar Malaysia. It is the vision and mission for the joint consortium to build an intelligent and digital driven city which provides the new angles for all the existing offices and transit oriented developments in Kuala Lumpur.
The 486-acre Bandar Malaysia project is a purpose-built city which is well designed and has all the relevant components to make it a successful extended CBD for Kuala Lumpur. Bandar Malaysia has the strategic location, size and reach to enable a purpose built city to be formulated.
Your biggest challenge in this project
This project of national interest and the project of this size will take 20 to 30 years to complete so, there will always be challenges that we need to overcome to meet the requirements of all stakeholders under the public-private-partnership ("PPP") model, which consists of MOF, CREC and IWH.
With this PPP model intact, I trust we can overcome all challenges!!
I always believe, if we have the vision, the passion and the patience we can and will succeed in all challenges.
Do you have a Plan B?
What do you mean by Plan B?
Bandar Malaysia is a national project which we will need to see through with our shareholders collectively.
Have you been sleeping well?
Sure, I sleep well.
This story first appeared in the EdgeProp.my e-Pub on Sept 25, 2020. You can access back issues here.
Get the latest news @ www.EdgeProp.my