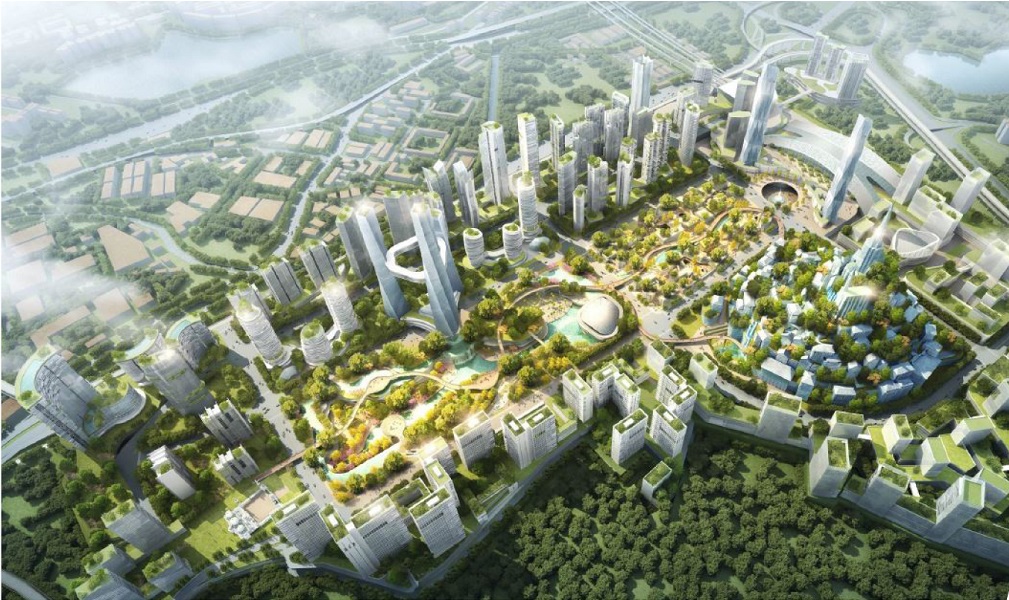 The appointment was set at 10am but by 9.45am, Tan Sri Lim Kang Hoo had the EdgeProp Malaysia team ushered into the modest-sized and unassuming meeting room in his office in Gombak, Selangor.
Waiting to greet us was a relaxed-looking Lim. Clearly, the executive chairman of Iskandar Waterfront Holdings Sdn Bhd (IWH) and chairman of Ekovest Bhd, was ready and even eager to take questions on his most ambitious project yet — the RM140 billion Bandar Malaysia.
EdgeProp.my: Have you been sleeping well?
Lim: Sure, I sleep well.
Read also
Q & A with Tan Sri Lim Kang Hoo
Lim's spontaneous response is expected. After a long hiatus, the stars for this mega project — the most-anticipated and biggest ever for Malaysia and the most ambitious for Lim — appear finally aligned.
The success of Bandar Malaysia is not only key for Lim but, equally so for the country. In the words of Lim, "This is a Government-to-Government project. Bandar Malaysia is the largest project in the One Belt One Road initiative and with the participation CREC — one of the Fortune 500 companies — it can attract other global top companies to set up their regional offices there."
After a false start in 2017, the defining moment for Bandar Malaysia came on Sept 15, 2020. IWH-CREC Sdn Bhd settled the RM1.24 billion initial payment to TRX City Sdn Bhd, a Ministry of Finance Incorporated wholly-owned subsidiary, for a 60% stake in Bandar Malaysia Sdn Bhd.
IWH-CREC is a joint-venture of Iskandar Waterfront Holdings Sdn Bhd (IWH) — a private vehicle of Lim — and China Railway Engineering Corp (M) Sdn Bhd (CREC). The JV has successfully tendered for a 60% stake in Bandar Malaysia Sdn Bhd at RM7.41 billion, valuing the latter at RM12.35 billion.
To recap: IWH-CREC first won the deal in 2015 but it was called off in 2017 due to issues related to 1Malaysia Development Bhd (1MDB) as 1MDB was the government entity holding the remaining 40% stake at that time.
1MDB, a government-run development company, was in trouble when the country's sixth prime minister Datuk Seri Najib Razak was accused of channeling over RM2.67 billion from 1MDB to his personal bank accounts in 2015. Since then, projects related to 1MDB have been affected and scrutinised, including Bandar Malaysia.
Despite IWH-CREC clearing the required deposit to secure the Bandar Malaysia development, the deal lapsed and the RM741 million IWH-CREC paid as deposit for a 60% equity stake in the RM7.41 billion project was fully refunded to IWH-CREC.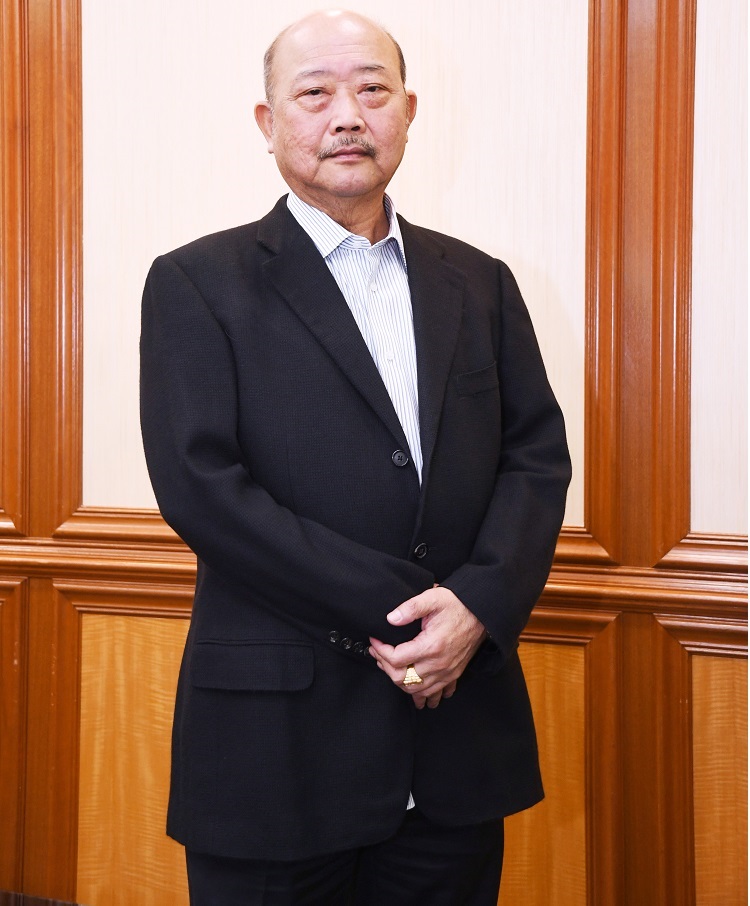 However, Bandar Malaysia was revived in April 2019 with an open public tender. This time around, IWH-CREC won the bid after competing against more than 40 companies.
Fast forward to Sept 15, 2020, with the initial payment settled, IWH-CREC has two more stage payments of RM963 million each to the government, with the balance to be settled via two bank guarantees over three years. In accordance with the agreement, IWH-CREC is allowed to commercialise and market the 133 acres of the Bandar Malaysia land to local and international strategic investors who qualify and fit into the Phase 1 Bandar Malaysia master plan.
Bandar Malaysia sits on the single largest tract of 486 acres of premium land in the heart of Kuala Lumpur. Located at the site of the former Royal Malaysian Air Force base in Jalan Sungai Besi, the mega integrated development has a gross development value of RM140 billion.
As the master developer of Bandar Malaysia, IWH-CREC is now able to kick start its planned land sale. According to Lim, IWH-CREC inked an agreement with TRX City Sdn Bhd and settled the deposit and advance payment of RM1.24 billion earlier this month, allowing the JV company to start selling the 133-acre plots to interested investors and property developers.
Positive market response is crucial no doubt. Lim hints that the market could expect several significant agreement signings involving overseas investors in the coming weeks, adding he was not at liberty to immediately divulge more information.
When pressed, Lim would only say that these are FDIs (foreign direct investments) that could see Bandar Malaysia as a strategic destination in the development of China's Belt and Road initiative and its immense economic spin-offs.
These FDIs would not only boost sentiments of Bandar Malaysia but would stimulate both the Malaysian real estate sector and economy.
Lim wants to position Bandar Malaysia as the regional financial and business hub that could become a home for Fortune 500 companies, multinational corporations and technology companies.
For this to be a reality, Lim says the government has agreed to provide customised incentives to foreign investors.
Bandar Malaysia, he says, would be an integrated development that is ideal for people to live, work, and play
"We are going to build a 'business centric intelligent city with integrated connectivity, sustainability and livability concept" in Bandar Malaysia. There is a 120 years golf course where we will upgrade and turn into a 'fairy land' complemented with entertainment centre, performing arts centre, a central park with a grand waterfall and river canal and boutique retail areas that cater to everyone's needs," Lim tells EdgeProp.
Meanwhile, for the the infrastructure, construction and property development company - Ekovest, which is also founded by Lim, its participation will complement IWH's role as the master developer.
Ekovest's investment in Bandar Malaysia Project will provide the head up for Ekovest to build up its order book.
Being the founders of both companies, Lim says the main reason to rope in Ekovest is to offer the company's shareholders an opportunity to tap into this mega development in the CBD city.
To be part of this deal, Ekovest will need to pay RM1.3 billion, but spread over three years and with an cash initial amount of approximately RM250 million.
Still, Ekovest's participation in Bandar Malaysia is pending an EGM for shareholders' approval.
Pricing of Bandar Malaysia land
Lim says the land price in Bandar Malaysia could be "at least RM1,500 psf", stressing that prime location land in the Kuala Lumpur city centre is becoming scarce. Moreover, the average price in the KLCC area is around RM4,000 psf, he says.
"Property developers and investors are looking at the CBD (central business district) area. So, if you look at KL, how much of such land is left? If you can count, you will know there's not much land left.
"This (RM1,500 psf) is the price for a plot ratio of eight… It's a good deal," he adds.
To increase the attractiveness of Bandar Malaysia, the government is offering tailor-made incentives to eligible companies that are interested to set up their operations in the mega-development. These include top 100 financial institutions, multinational companies, Fortune 500 companies, tourism-related companies, medical and education institutes.
On top of this, a one-stop centre is also being planned to assist companies to set up and smoothen their operations in Bandar Malaysia.
"It will take some time to set up the intelligent, modern and integrated one-stop centre... It will enable us [Bandar Malaysia] to compete with other cities regionally," says Lim.
What makes Bandar Malaysia attractive?
The 486-acre Bandar Malaysia development is more than a financial and business centre; the development comprises offices, retail, residential, arts and entertainment, medical and education components that offer convenience to the residents and working population there.
Another key feature that enabled IWH-CREC Sdn Bhd to win the Bandar Malaysia deal is the idea of creating an underground canal city — an inspiration which executive chairman of Iskandar Waterfront Holdings Sdn Bhd and chairman of Ekovest Bhd, Tan Sri Lim Kang Hoo obtained during a holiday in Montreal, Canada.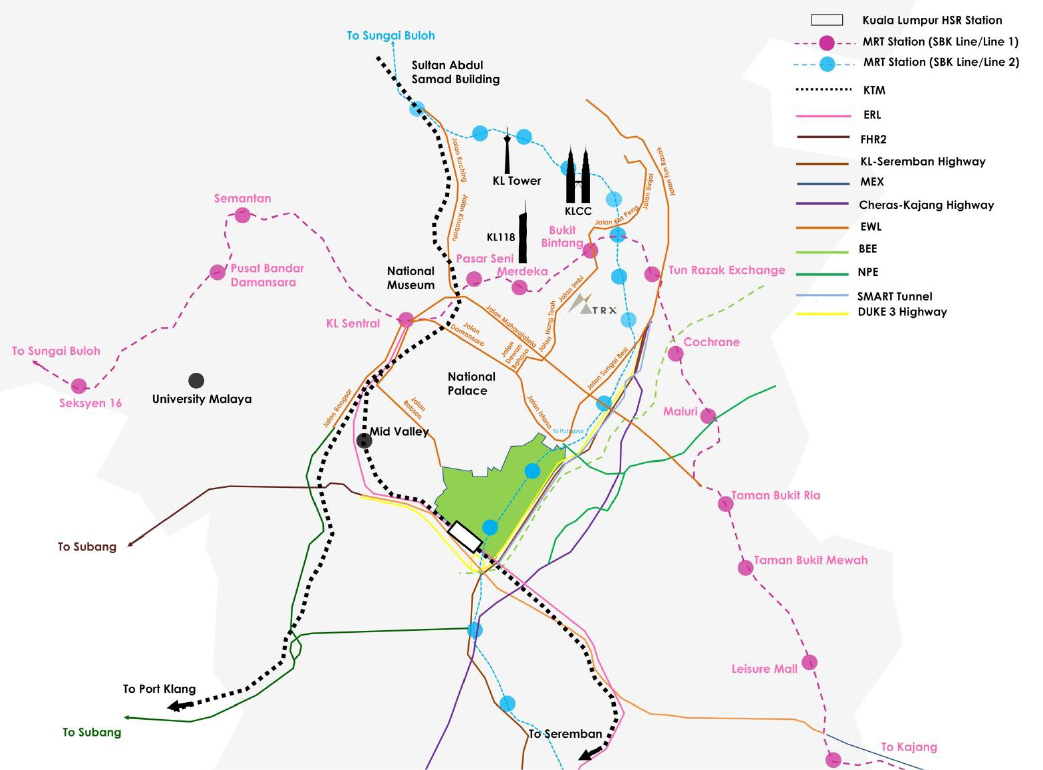 The plan is to turn the underground space into a 24-hour retail and entertainment centre that caters to the needs of the working population in Bandar Malaysia.
Designed as an integrated terminus, the connectivity and accessibility to public transportation and road system are the greatest advantages of Bandar Malaysia.
It comprises multi-level public transport networks including the upcoming Kuala Lumpur-Singapore High Speed Rail (HSR), soon-to-be-completed electrified double-tracking project, KTM Komuter, MRT and LRT, Monorail and Express Rail Link.
In terms of road connectivity, it is easily accessible via Duke 3, KL-Seremban Highway, SMART tunnel, Maju Expressway, East-West Link Expressway and future elevated highways.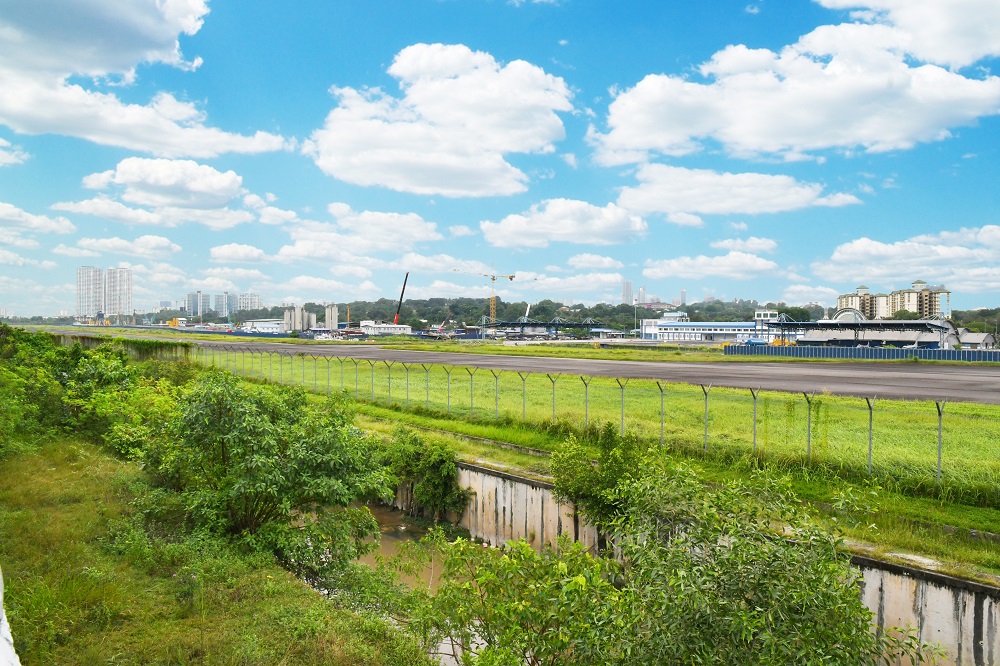 Chronology of the Bandar Malaysia development
May 2011
Malaysia's 6th Prime Minister Datuk Seri Najib Razak announces the Bandar Malaysia project which will be carried out through a public-private partnership model.
To realise this development, the Royal Malaysian Air Force airbase, which is located in Sungai Besi, will shift to Sendayan, Negeri Sembilan.
December 2015
IWH-CREC buys 60% stake of Bandar Malaysia from 1MDB for RM7.41 billion.
May 2016
The deal falls apart and IWH-CREC receives the refund of RM741 million that it had paid as deposit to purchase a 60% equity stake in Bandar Malaysia Sdn Bhd for RM7.41 billion.
May 2017
Najib visits Beijing, China, for the One Belt One Road Forum. During the joint conference at Sofitel Beijing Hotel with Wanda Dalian Group, the latter expresses interest to participate in the Bandar Malaysia development.
July 2017
The Ministry of Finance (MoF) launches a request for proposal and up to seven Chinese and two Japanese companies submit proposals for the Bandar Malaysia project. However, MoF didn't reveal further details about the deals.
April 2019
Former Economic Affairs Minister Datuk Seri Azmin Ali reveals that the government will call for bids on the Bandar Malaysia development via an open tender process.
December 2019
TRX City Sdn Bhd signs the share sale and shareholders agreements with IWH-CREC Sdn Bhd that will kick off the Bandar Malaysia development.
September 2020
IWH-CREC is ready to take off with the Bandar Malaysia development with the settlement of the RM1.24 billion deposit and advance payment for the project.
This story first appeared in the EdgeProp.my e-Pub on Sept 25, 2020. You can access back issues here.
Get the latest news @ www.EdgeProp.my