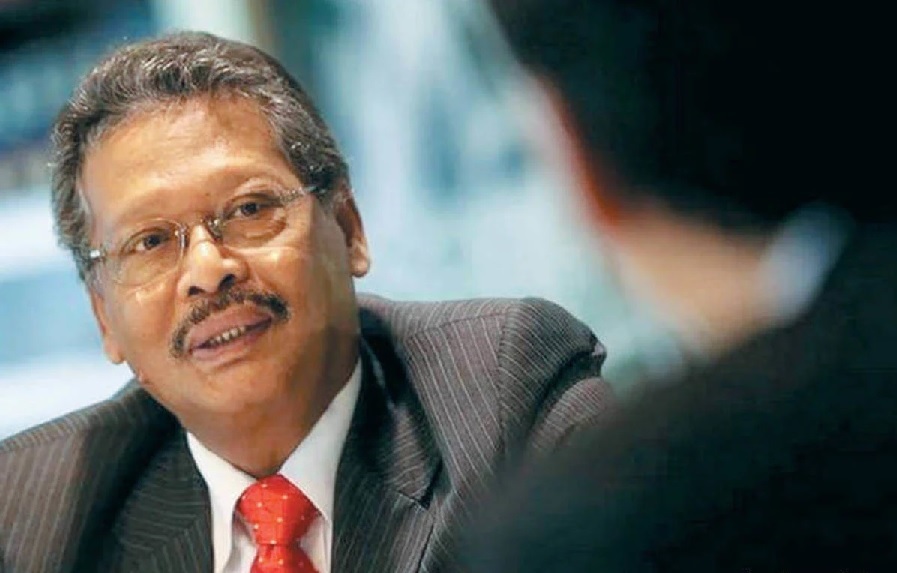 KUALA LUMPUR (Oct 1): Former Attorney-General Tan Sri Mohamed Apandi Ali (pictured) had yesterday sent a letter of demand to the Attorney-General's Chambers (AGC) claiming he was unlawfully terminated by the previous Pakatan Harapan government and then prime minister (PM) Tun Dr Mahathir Mohamad.
Apandi in the letter of demand from the law firm of Messrs Shukor Baljit and Partners dated yesterday wants the chambers to respond within seven days (7) his claim of unlawful termination and hence his termination two years ago should be null and void, or he will be force to commence legal proceedings.
In the letter sighted by theedgemarkets.com and received by the AGC yesterday, Apandi said he was lawfully appointed as the AG with the consent of the Yang di Pertuan Agong (YDPA) on July 27, 2015 for the period until July 26, 2018.
The former AG claimed that on April 6, 2018, the then Chief Secretary to the Government (Tan Sri Ali Hamsa) notified him that the YDPA consented to extend his appointment beginning July 27, 2018 and he had accepted the extension via a letter dated May 7, 2018.
Apandi, who was formerly a Federal Court judge, said that the AG is entitled under Article 145 (5) of the Federal Constitution, that states subject to Clause (6), the AG shall hold office during the pleasure of the YDPA and may at any time resign his office and, unless he is a member of the Cabinet, shall receive such remuneration as the YDPA may determine.
He further claimed that following the 14th General Election, the then Chief Secretary via a letter dated June 5, 2018, said the YDPA consented to his termination but claimed that he was not furnished with any document evidencing the consent of the YDPA.
The former AG claimed that his termination was orchestrated by Dr Mahathir, who had arrogated to himself the power of termination unlawfully. He further said that the then PM had abused his position and misconducted himself as a public officer and hence committed tort of misfeasance in public office.
Apandi further claimed that the PM's conduct was with intent to breach of contract, between the Malaysian Government and himself, and hence he is claiming damages for loss of earnings, allowances and benefit that is entitled to him from July 27, 2018 to July 26, 2021.0
Apandi was replaced by Tan Sri Tommy Thomas, who however resigned as AG on Feb 28, this year, following the fall of the Pakatan Harapan government.
Get the latest news @ www.EdgeProp.my