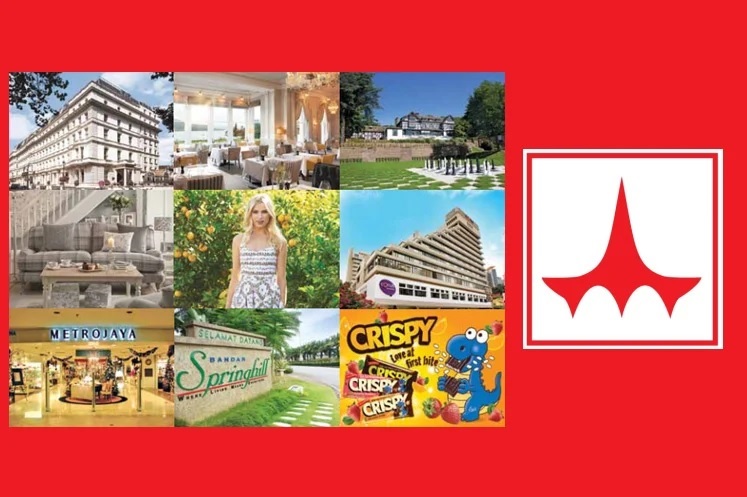 KUALA LUMPUR (Oct 15): Malayan United Industries Bhd (MUI Group) seems to have caught onto the right timing to sell off some of its shares in MUI Properties Bhd on Oct 9 – when the share price was at a one-month peak before its fall.
The latest filing to Bursa Malaysia shows that MUI Group disposed of 5.19 million shares, via Carulli Holdings Sdn Bhd, on Oct 9. This brings its total interest in the company at 535.42 million shares or 48.78%.
Loss-making MUI Group has been leveraging on share price movement to trim its stake in MUI Properties. In August, the group sold 10 million shares when the property unit's share price hit a 20-year-high of 40 sen on Aug 7.
Until July, MUI Properties' share price had been trading below 20 sen since last year. Over the past year, the counter has risen some 40% from 17.5 sen.
MUI Group, which has been loss-making since 2014, reported its largest ever loss-making year in the financial year ended June 30, 2020 (FY20) with a net loss of RM194.93 million, compared with FY19's RM102.61 million. Revenue slipped 24.3% to RM297.54 million in FY20 from RM392.9 million a year ago.
It attributed the wider losses to the forced lockdown of businesses following the outbreak of the Covid-19 pandemic globally.
MUI Group is primarily engaged in retailing involving Metrojaya and Laura Ashley and is also involved in other businesses including hotels (Corus Hotel), food, financial services and property.
As at June 30, 2020, MUI Group was in a net debt position of RM582.35 million with total borrowings of RM809.83 million. Its cash balance stood at RM222.05 million, while other investments amounted to RM5.43 million.
Meanwhile, MUI Properties' net profit shrank 25.5% to RM12.73 million in FY20 from RM17.09 million last year despite 33.4% higher revenue at RM76.69 million from RM57.47 million in FY19.
The lower earnings were due to higher administrative expenses and a lower fair value gain on unquoted investment recorded in the investment holding segment, said MUI Properties.
MUI Properties, on the other hand, is at a net cash position of RM99.78 million with zero borrowings as at June 30, 2020. It has fixed deposits amounting to RM69.37 million, RM30.36 million cash and bank balances as well as other investments of RM54,000.
Notably, MUI Properties has exposure to gold by way of its 40.7% stake in Australian-listed gold exploration company Nex Metals Explorations Ltd, which had contributed to its recent surge in share price back in August when gold prices soared.
Get the latest news @ www.EdgeProp.my