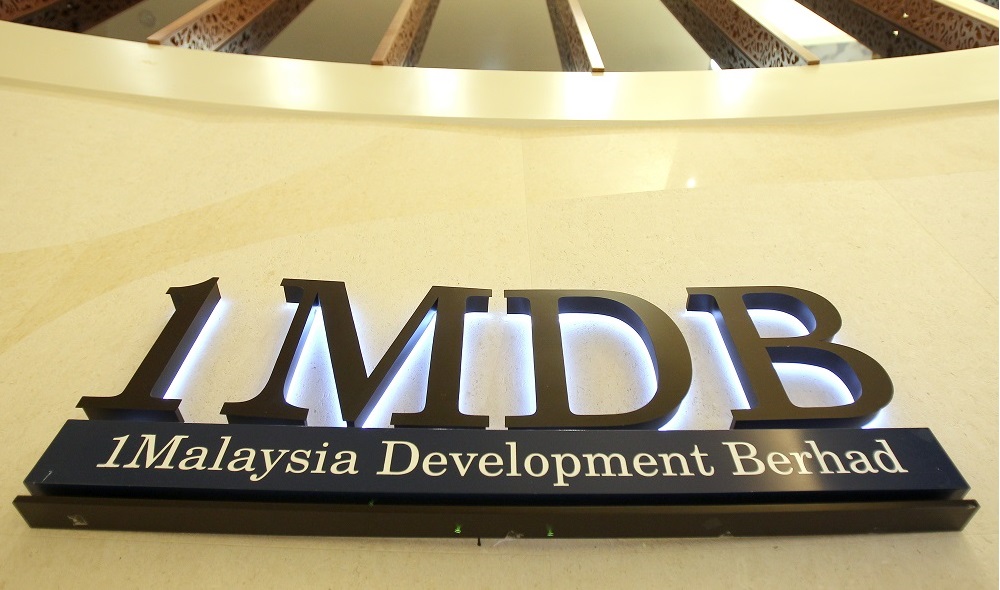 KUALA LUMPUR (Oct 21): An Asian subsidiary of Goldman Sachs will plead guilty to charges in the US to resolve a foreign corruption and bribery case over the looting of billions of dollars from a Malaysian sovereign wealth fund, The New York Times (NYT) reported, citing a person familiar with the agreement.
In a report yesterday, the NYT said the Wall Street bank's parent company will admit mistakes, but will not itself have to enter a guilty plea as part of the deal with federal prosecutors.
However, the report did not specify which Asian subsidiary of Goldman Sachs will plead guilty to the charges, adding that the bank will also avoid the appointment of an outside monitor to review its compliance procedures.
The settlement, which also requires the bank to pay more than US$2 billion in penalties to the US Department of Justice (DOJ) and securities and banking regulators there, is scheduled to be formally announced in the morning tomorrow, according to two people briefed on the plans.
A bank spokeswoman declined to comment, said the NYT.
The terms of the guilty plea were first reported by The Wall Street Journal (WSJ).
The scandal centred on 1Malaysia Development Bhd (1MDB) and spanned the globe.
More than US$2.7 billion raised for the fund in bond offerings arranged by Goldman allegedly financed lavish lifestyles for powerful Malaysians, including friends and family of former prime minister Datuk Seri Najib Razak.
The NYT said all that and more were paid for with money raised by Goldman Sachs, which earned US$600 million in fees to arrange the bond sales.
The fraud prompted criminal investigations in Malaysia and the US, it said.
All told, the fines and restitution Goldman Sachs will pay over 1MDB are more than the US$5 billion it paid in 2016 in a civil settlement over its role in marketing and selling faulty mortgage securities to investors in the run-up to the 2008 financial crisis.
The NYT said a guilty plea by the bank itself could have caused complications for some of its businesses, but that outcome had not been seriously under consideration for months, while the ramifications of a subsidiary's guilty plea are less serious.
The report highlighted that in the past, the US Securities and Exchange Commission (SEC) had issued waivers allowing banks in similar situations to operate as normal.
And the US Department of Labor can grant a waiver to allow a bank to continue as a fiduciary for employee pension and retirement plans, it said.
Yesterday, Elliott Broidy, a major fundraiser for the Trump campaign in 2016, pleaded guilty to conspiring to violate foreign lobbying laws after accepting US$9 million from now fugitive financier Low Taek Jho (Jho Low) to try to convince the Trump administration to end the 1MDB investigation, and take other steps.
Broidy agreed to forfeit US$6.6 million and cooperate with prosecutors.
Get the latest news @ www.EdgeProp.my