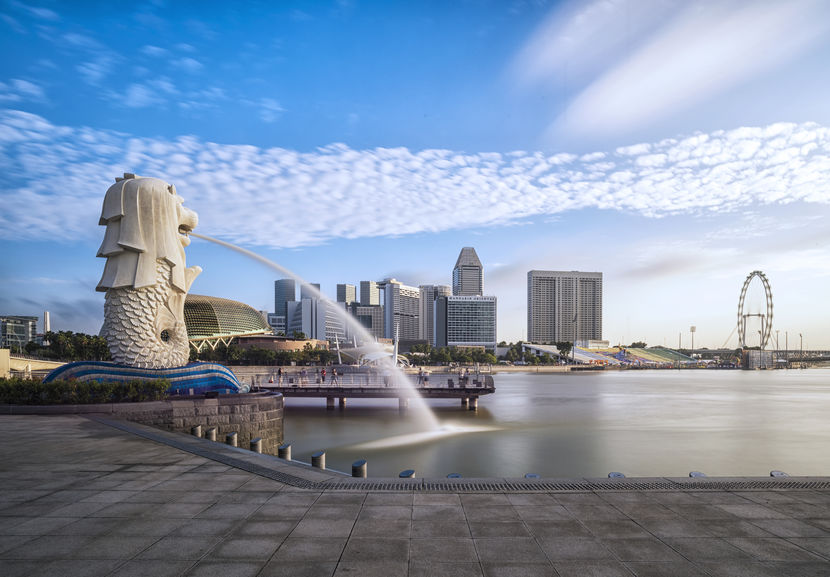 HONG KONG (Oct 22): Asia Pacific property markets have seen a sustained recovery, as accommodative policies, attractive buying opportunities and the rise of the digital economy have encouraged investment activities, according to Colliers International.
In its Asia Pacific Market Snapshot 3Q2020 report released recently, markets such as Singapore, Taiwan and China have seen a resurgence in transactions over the quarter under review, with the commercial and logistics sectors being the key areas of focus.
The report examines the quarter's property market performance in 19 Asia Pacific markets and provides forecasts for the current and upcoming quarters.
Colliers International managing director of capital markets and investment services Asia Terence Tang noted that the data from the third quarter provided further evidence that investors remain confident in the ability of regional property markets to deliver value over the long term.
"Major office transactions closed in key centres such as Seoul and Singapore, and data centres are attracting strong interest in markets like Japan and Hong Kong as the shift to cloud and e-commerce services picks up pace. With government policies likely to remain supportive, more value-buying opportunities are likely to emerge, and we expect demand to remain robust in the final quarter of the year," Tang said.
Investment sales in Singapore in 3Q2020 have jumped 78.0% q-o-q to S$3.99 billion (US$2.92 billion) as Covid-19-related restrictions continued to ease and local investors moved to purchase quality assets at below-market cap rates.
Activity was consistent across the residential, industrial and commercial sectors in Singapore. The office segment is expected to see significant growth in the coming months as more of the region's rising technology players aim to boost their presence in the city-state.
Low interest rates and the government's expansion of accommodative fiscal policies in South Korea continued to fuel continued activity in the Seoul office market. Transaction volumes for 3Q2020 hit 4.18 trillion won (US$3.48 billion), led by big-ticket deals like the sale of the Hyundai Marine & Fire Insurance Building.
The sale of the Hyundai Marine & Fire Insurance Building posted the highest unit price of any transaction in South Korea at US$8,000 psm. Colliers International expects sustained domestic investor interest in core and core-plus assets in South Korea as the policy environment is likely to remain positive.
In Japan, government policies have supported the market in the nation, with the hotel segment benefitting from subsidies designed to offset a lack of foreign visitors by encouraging domestic tourism.
Even though landlords are coming under more pressure to offer incentives to tenants, the office sector in Tokyo is holding up well, partly due to the persistently low vacancy rates. The logistics sector, particularly data centres, will continue to attract overseas investors given the shortage of new stock.
China has seen robust investor demand and forward-looking government development initiatives in its major cities. In Shanghai, offshore investor-led transactions jumped 20% q-o-q and investors are likely to remain active in 4Q2020 as efforts to groom high-end technology parks and manufacturing zones gain pace.
Beijing's Grade A office market has witnessed a rebound with mixed-use developments the standout category in terms of transaction volumes. Office and business park properties are expected to remain in favour with investors given their stable income potential.
While the relative slowdown in Hong Kong's property market has prompted a softening of prices, mainland Chinese investors see this situation as a buying opportunity. Nearly half of the 13 government sites sold over the last year were snatched up by developers from mainland China, as they look to expand in what will remain one of the world's most sought-after property markets.
The outlook is particularly positive for the industrial sector, which is witnessing growing demand for data centres from mainland Chinese companies. During the quarter, China Mobile Ltd paid HK$5.6 billion (US$722 million) for a plot of land to construct a data centre.
Meanwhile, Australia also sees optimism in its property market. Melbourne's CBD Western Core saw the purchase of a Grade-A office asset for A$454 million (US$323 million), while a business park in Sydney changed hands in an off-market transaction for A$306 million (US$218 million).
Resurgent demand from a diverse range of institutional investors, including real estate investment trusts and major superannuation funds, is expected to fuel more transactions in 4Q2020 and early next year.
Colliers International managing director, capital markets and investment services, Australia and New Zealand John Marasco expects key markets, such as Sydney, Melbourne and Brisbane, to see a pick-up in transactions starting in 4Q2020 with a focus on core-grade assets as investors make up for lost time and take advantage of more relaxed interstate border restrictions, due to Australia's ongoing appeal as an investment destination.
"In New Zealand, we see domestic players filling the opportunity gap until restrictions are lifted and international investors flood back in," Marasco added.
Get the latest news @ www.EdgeProp.my