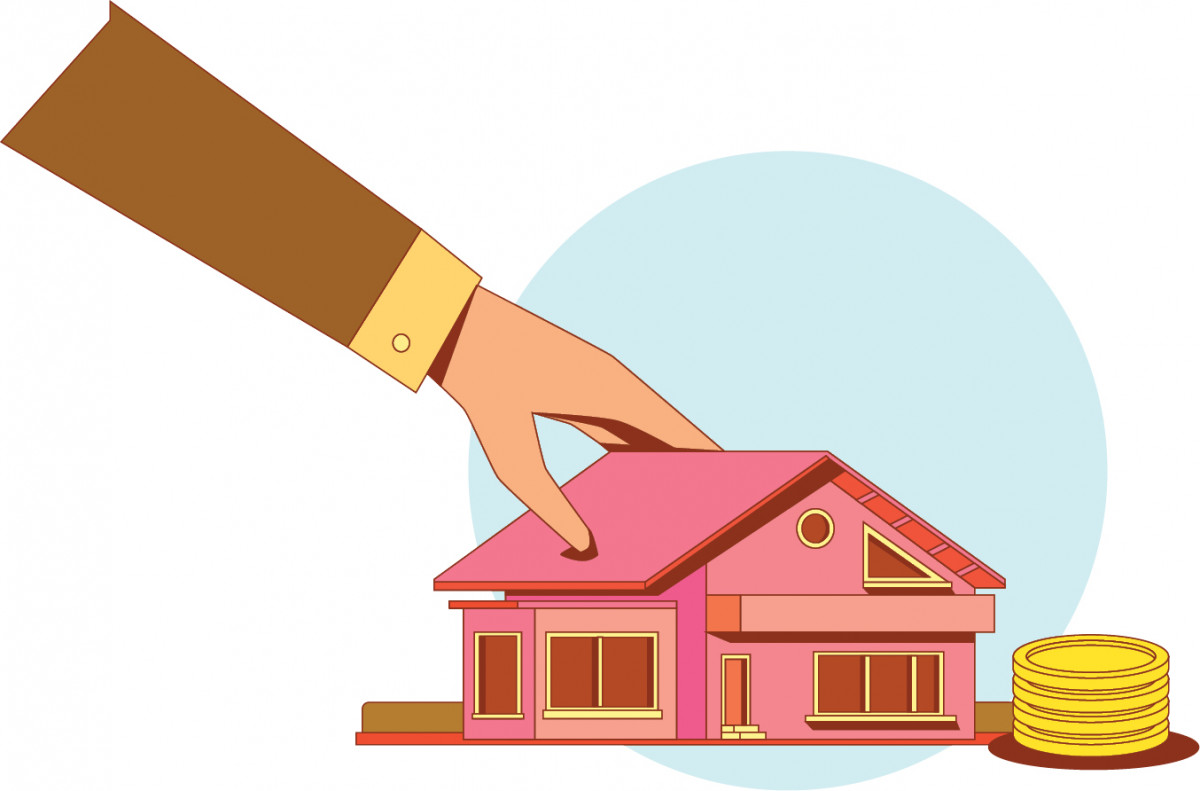 Since the implementation of the movement control order (MCO) on March 18 this year, people are spending more time at home — be it for leisure or work.
To reduce health risk, working and schooling from home are encouraged, while more are opting for food and grocery deliveries and takeaways.
Having been confined at home for longer than usual, many have begun to rethink what they truly want in a home. Is it faster Internet speed? More greenery? A safe and well-equipped development?
Besides changing requirements for a home, people are also changing the way buying decisions are made. Previously, homebuyers preferred to visit sale galleries to have a "feel-and-see" of the show units. In the new norm, other than e-brochures, digital presentations and virtual tours provided by real estate agents or developers, homebuyers tend to do their own research online before buying offline.
People are still buying
Despite the less direct buying process, one thing is for sure — people still want to buy a property that serves their needs.
Matrix Concepts Holdings Bhd group managing director Ho Kong Soon says the group's property sales have been up against the grain this year. Nevertheless, they have still done quite well since the MCO started mid-March.
"We have recorded new sales of RM350.3 million for 1Q2021 ending June 30, an increase of 9.3% compared to the same quarter last financial year. This shows that the demand for our properties is very encouraging amidst the trying times, and the strategies we have implemented during the various MCO periods have come to fruition," Ho tells EdgeProp.my.
In fact, he says that property bookings during the MCO till end-June have increased almost 58%, totalling RM827 million.
"In times of crises, we at Matrix Concepts have been quite agile in adapting as the tide turns," Ho adds.
Meanwhile, UEM Sunrise Bhd chief marketing officer Kenny Wong observes amidst numerous challenges this year, the company has managed to achieve RM400 million in sales within two months after entering the recovery MCO on June 10.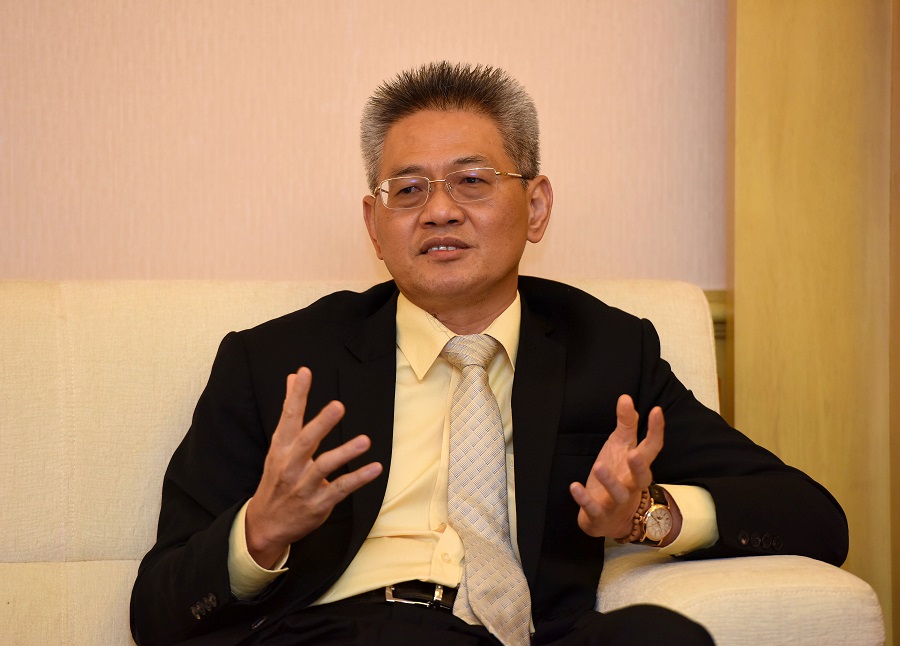 However, the good performance didn't happen overnight. He notes that early this year, the company has pivoted to a "digital-first" strategy to continue building the company brand awareness online and maintaining relationships with customers or potential buyers.
"The MCO has demanded us to be a lot more agile, disciplined and innovative. However, while we market our products significantly on digital channels through targeted digital and social media ads and virtual walk-throughs, e-signing is still not recognised as far as bank loan agreements are concerned," Kenny shares with EdgeProp.my.
Meanwhile, EcoWorld Development Group Bhd (EcoWorld) has recorded sales in FY2020 amounting to RM1.58 billion as at Aug 31, 2020. The group's effective share of future revenue from locked-in sales, including its share of EcoWorld International's future revenue, stands at RM4.42 billion.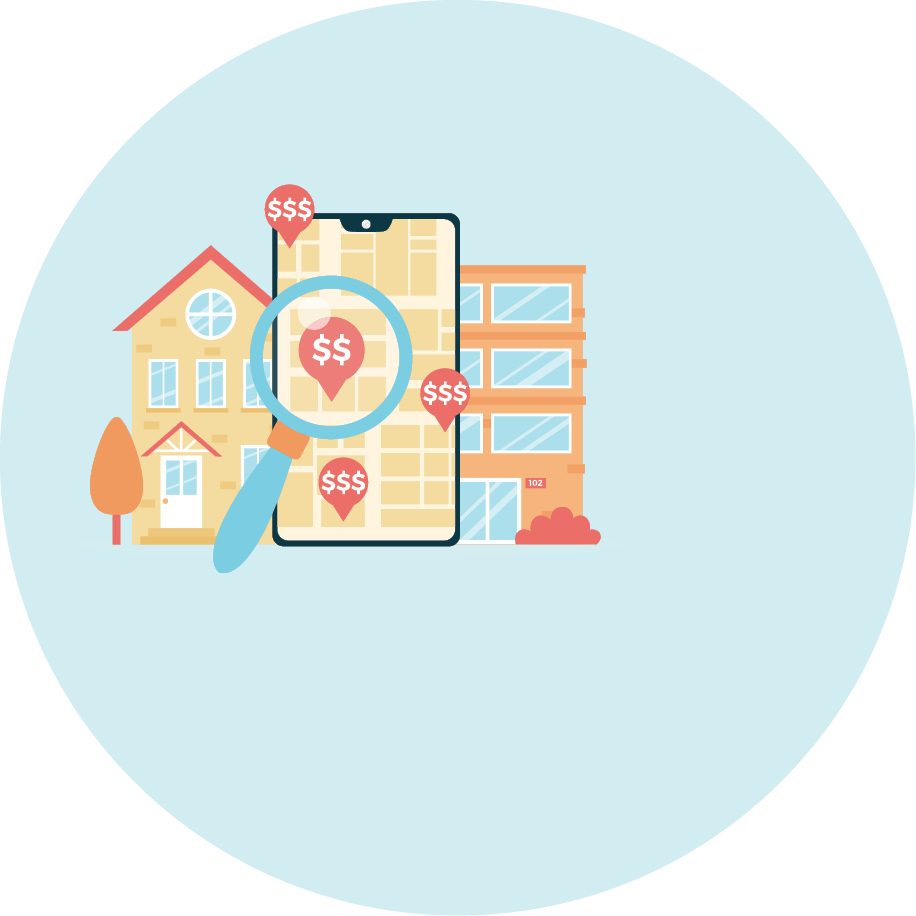 The reintroduction of the Home Ownership Campaign (HOC) in June this year has contributed to an uptick in buying interest, notes EcoWorld Group president and CEO Datuk Chang Khim Wah.
"We are pleased to report that as at Aug 31, total sales secured in the four months after the MCO have reached RM1.25 billion and the bulk of the sales are backed by end-financing loans secured by the purchasers," he adds.
In the secondary market, real estate agents have felt the pinch as buyers tend to look for new launches by developers as these projects currently offer attractive perks.
Despite the intense competition, Yit Seng Realty senior real estate negotiator and team leader Wong Ai Ling says the exemption of the Real Property Gains Tax until end- 2021 for residential properties have helped to spur buying interest.
"In the meantime, the central bank has also reduced bank interest rates to as low as 2.88% to 3.1% [for housing loans], which has increased buyers' affordability on their instalment payments," Ai Ling explains.
Growth in digital transactions
As increasingly more buyers get more internet-savvy, they are comfortable with digital means and tools when looking for houses or putting a booking online.
UEM Sunrise's Kenny says, since MCO started, customers have been more open to digital presentations and engagements, as well as virtual walk-throughs.
"This is very different from the pre-MCO period, where buyers would visit sale galleries to have the experiential tour in the show units and talk to sale representatives to get more property information.
"The process of changing from offline to online has also helped the company to discover many hidden talents who reinvent sale tactics by using social media or digital platforms to introduce the properties and interact with customers online," says Kenny.
Similarly, UDA Holdings Bhd president and CEO Mohd Salem Kailany says that UDA has been enhancing their digital platform where customers can experience the products through interactive applications.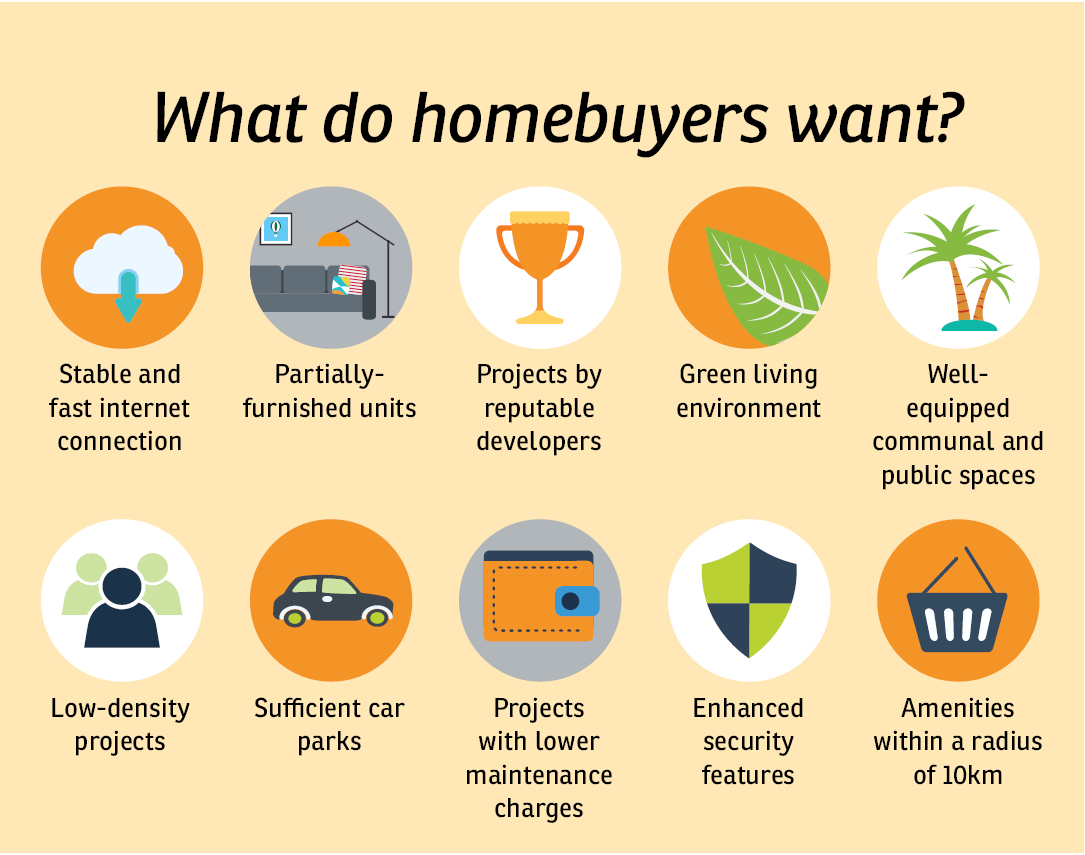 "Homebuyers could discover ready products and upcoming launches via browsing through the UDA Property website and social media platforms. There, they are able to experience real estate dreams through virtual reality tours for our projects such as the Anggun Residences Kuala Lumpur and Pisonia Ville Johor Bahru," he adds.
The company also leverages social media and messaging applications to enable homebuyers to seek further clarifications or assist them in the buying process.
With this, Salem says it could enhance customer engagement experience as it enables staff to understand buyers' concerns and to offer exclusive promotion packages to homebuyers.
Salem also believes that property sales would pick up as soon as both developers and prospective buyers adjust themselves to the new norm especially in assessing and buying properties on digital or virtual platforms.
"The Covid-19 pandemic may have discouraged people from visiting public places and attending events. Thus, we are continuously improving our online marketing not just to promote our products but also to be one step ahead by allowing payments to be made in secured manners through various online transactions," Salem adds.
As for EcoWorld, Chang shares the same sentiment, noting a rise in savvier homebuyers especially in their thriving township of Eco Majestic.
"In line with the new normal where physical interaction is discouraged, we see a lot of homebuyers doing their 'property shopping' online and making appointments to visit our EcoWorld Galleries only to seal the deal or put down bookings. They are very specific and already have something in mind," says Chang.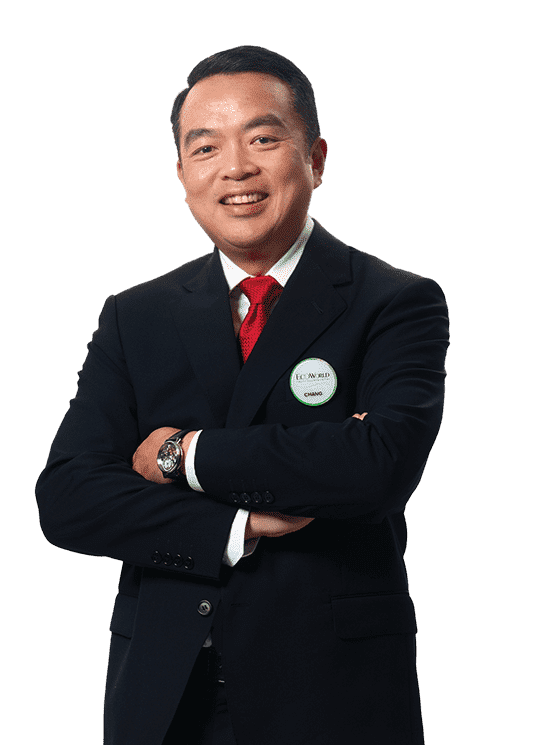 Matrix's Ho also observes that potential homebuyers are spending a lot of time online researching the projects, site developments, the surroundings, the property forums and the developers' information before even making an appointment to visit the show units.
"Also, potential homebuyers can decide which banks or financial institutions they prefer based on the information online. In fact, this evolution speeds up their decision-making process by 50% — to purchase or not at the time of visit to the show units.
"Prior to MCO, many tend to have the "look-and-see" attitude and there would be many calls and follow-ups due to this indecisiveness. Post-MCO, the potential homebuyers are quite clear on what they want and what they can afford. The whole process becomes easier and quite efficient," Ho quips.
He also raises a vital point, where the adoption of digitalisation on certain processes, or online documents from sales and marketing promotions to the science of building, will be prevalent.
"Change is imminent, more so with the onset of the pandemic," stresses Ho.
Moving into the new normal, he sees a need for developers to have an online presence that is equipped with interactive functions that combine features like live chats, virtual events and virtual show units.
"The turnaround time of responses, deliveries, products and services will also determine the 'value' of the developer in the eyes of the homebuyers," says Ho, adding that approaches to augmented reality and virtual reality will be the new norm soon.
Meanwhile, Pepite Real Estate's probationary real estate agent Zack Ng concurs that more attention are being diverted to online platforms, noting that more listings and views are being shared on platforms such as EdgeProp.my.
"Buyers are more familiar with properties being promoted on social media platforms. These platforms are becoming some sort of commodity in real estate advertisement," he adds.
Bank loan approvals still the biggest hurdle
Although buying interest has remained intact, UEM Sunrise' Kenny points out that the majority of the buyers are still adopting the wait-and-see approach, as they are unsure about their future financial stability.
"With the loan moratorium ended on Sept 30 and the country still reeling from the MCO aftershocks and economic impact, question marks over their employment status, financial standing and cash flow position is obviously a big factor.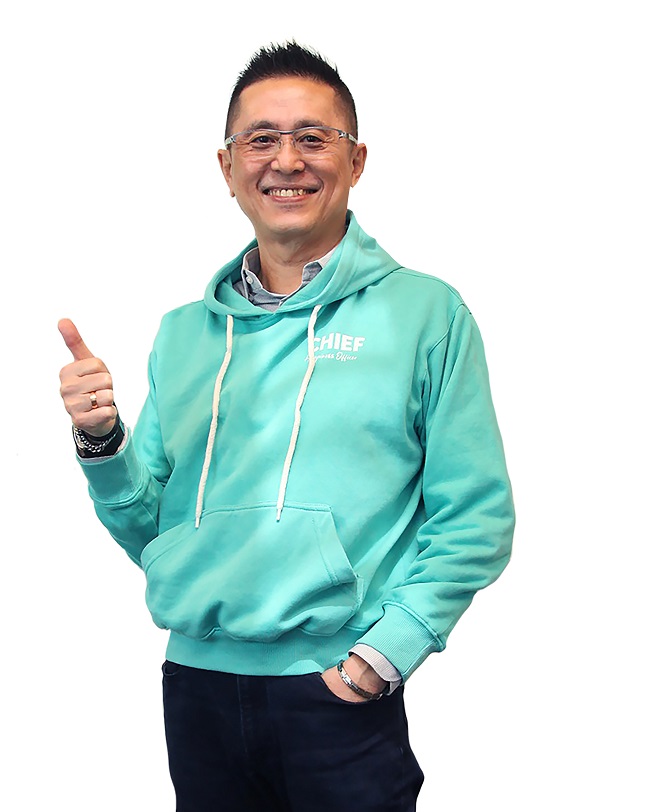 "While we understand the cautious position that banks have to adopt, getting the right loan-to-value ratio that would put homebuyers at ease is still a big issue for them. We understand most of our customers find difficulty in getting anything more than 85% in financing. Even if they can get the financing, our customers will want to be certain that they are able to make the repayments," says Kenny.
Meanwhile, Ai Ling says that banks are filtering a lot of applications out of their doorway due to buyers' professions in fields such as F&B, tourism, event planning and construction.
"Those who have experienced pay cuts will see their financing debt ratio affected. It is sad to see that the people who need financial help the most are the ones unable to get the banks' support. Some youngsters also have not planned their finances properly, hence even when developers roll out very attractive packages or they come across good property buys, they are unable to own it due to their poorly-managed financial portfolio," Ai Ling adds.
Pepite's Ng observes that homebuyers are now looking for more below-market price properties after the moratorium period ends.
"This actually slows down their decision making as it puts them in a dilemma on whether to buy now or later. Comparable transactions are insufficient to justify the current value of properties that are in the market," Ng notes.
Cautious but on the lookout
Amidst pandemic times, buyers have been very cautious and wary to buy another property due to the economic uncertainties and unpredictable future property capital appreciation, UDA's Salem observes.
"The usual concerns are mainly the location, accessibility, density, suburban or urban areas with high accessibilities and easy transport. A new concern now is the availability of space that can be converted into a mini office or study room to adapt to the new norm," he shares.
Nonetheless, he says the homebuyers are keeping an eye on the market for the best deals that will satisfy their requirement for a holistic lifestyle. A lot of developers are offering a lot of rebates and other incentives to buyers, not to mention the added plus of a lower mortgage loan interest.
"Meanwhile, real house hunters who before have put on hold their dream house due to high monthly repayments are now putting back that option since monthly repayments are at an all-time low.The most notable changes are homebuyers opting for digital platforms such as property forums and online communities to actually get feedback," Salem explains.
Matrix's Ho concurs, pointing out that nowadays consumers are very knowledgeable and discerning, plus information is readily available online.
"Thus, purchasing big ticket items like cars and houses are well thought out and very much considered unlike daily expenses on food. This sentiment is nothing new and every single purchaser out there will be cautious and prudent with their money.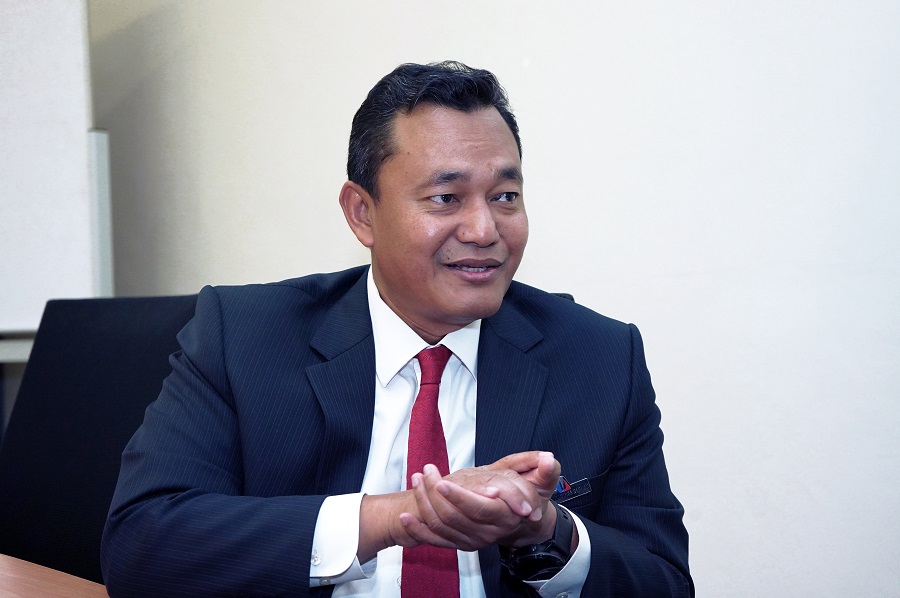 "Especially for those within the mid-M40 and B40 groups, the uncertain times will have a huge impact on their lives and their purchasing power will not be as before this pandemic. These two groups are the ones who will tighten their belts and reduce even their daily expenditures," Ho notes.
However, he highlights that the upper scale in the M40 group, which has better financial capability, would think about upgrading and have certain improvements in their lives now, especially when deals of a lifetime appear.
"For them, these trying times would be the opportunity to purchase bigger and better homes as well as shifting from compact high-rises to landed at a more reasonable price and value than ever before. Each market segment has its own concerns and dynamics. We as developers need to determine which market to target," Ho stresses.
More buyers going for lower-density projects
Ai Ling from Yit Seng sees the majority of the buyers looking for low-density developments, mainly due to the fear of the Covid-19 pandemic.
"Buyers are starting to avoid projects with high density i.e. more than 1,000 units within one project. They prefer lower density or fewer units per floor as they feel more comfortable and secure," she explains.
In addition to that, regardless if it is the primary or secondary market, properties which come with partial renovations such as air conditioning units, built-in kitchen cabinets and countertop, as well as wardrobe for bedrooms are always easier to sell.
Most homebuyers feel it has reduced their renovation cost. If the units are sold partially furnished, it gets financed by banks, so they can keep more cash for other unexpected emergencies, she adds.
Furthermore, developers' track record has also become one of their concerns as reputable and financially-sound developers will ensure the quality of their projects and will deliver on time.
Notably, she says that instead of queries on the types of facilities provided, buyers now are more aware of what they are paying for. Most buyers will check on the maintenance fees and look carefully at the facilities provided. Developments that come with facilities that require high maintenance will be out of their list.
Peptite's Ng notes that more homebuyers are looking at landed properties which offer larger land space.
"More homebuyers are looking for bigger land which can also offer them the option of rebuilding the entire property. As for high-rises, homebuyers are looking for those which are located near shopping malls such as Uptown Residences and those which offer good views such as The Greens at Taman Tun Dr Ismail or Tropicana Grande at Persiaran Tropicana," says Ng.
Beyond location, what else?
One common feature agreeable across the board since the MCO started is fast internet connectivity in homes.
EcoWorld has conducted its own survey to check with their customers the key features that matter the most when they have to spend more time in their homes.
"The top answers received include internet connectivity; enhanced security features; ample space for me-time and family time; healthy, clean and green living environment; well-maintained and well-equipped communal and public spaces and ample amenities within a 10km radius," Chang shares.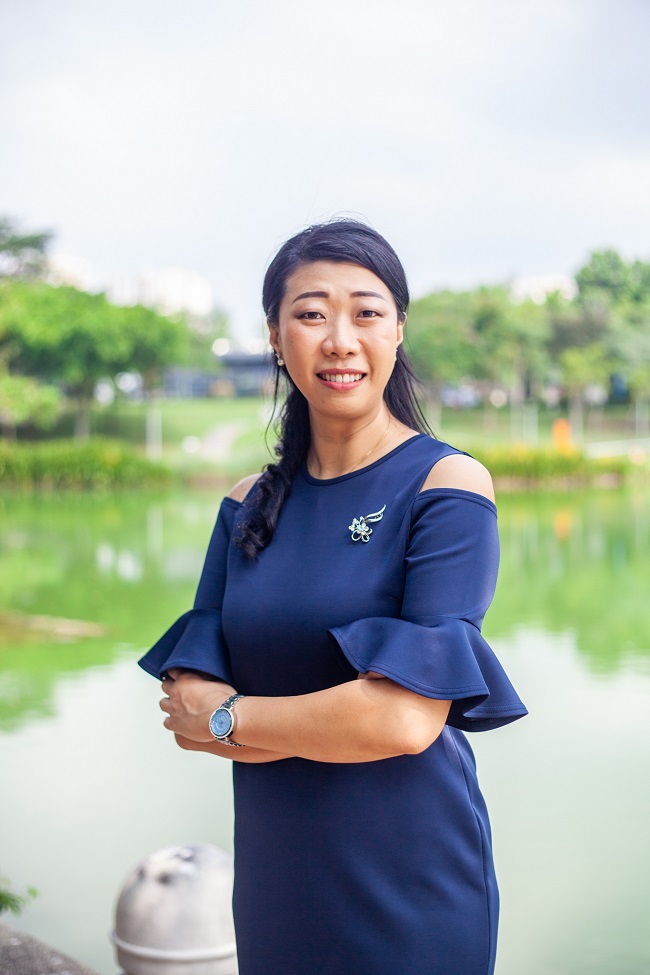 High-speed broadband infrastructure has become more important in the new norm as an increasing number of people are working from home, concurs UEM Sunrise's Kenny.
"During the MCO, we conduct both professional and personal meetings, exercise remotely with our friends, attend classes and webinars, have food and essential items delivered contactless, all from the comfort of our homes.
"A reliable and high-speed broadband infrastructure is a must, as well as a system that reduces physical contact during pandemic times," he adds, citing for instance, the design of the traffic flow for food or parcel deliveries and contactless access from entrance to lobby, carpark, lifts and facilities' floor.
On top of this, Kenny notes that people are more conscious of environment conservation and sustainability.
"They are aware of the waste and excess they produce, and want to emulate recycling best practices from other developed countries. They appreciate features like bicycle lanes, ample recycling bins, rainwater harvesting and facilities for vertical farming.
"If more companies shift away from the office model and implement some kind of work-from-home policies, then people will also want to live further away from the city centre. They will want bigger units at lower prices, and will be more invested in the common recreational facilities which they will see themselves using regularly," he highlights.
For Matrix, Ho points out that there are different sets of requirements which each segment of homebuyers would look for but the main common one would be safety and security whether in a high-rise or on a landed development.
"During this time, this is a priority for many. Secondly, it is the whole lifestyle concept and facilities within the development for each category of inhabitants including the parks and green lungs, especially for landed properties. Thirdly, the availability of amenities surrounding the property like schools, shops and hospitals or clinics. On top of these is the ease of transport network connectivity for the roads and public transports," he stresses.
For UDA, another feature apart from the ones mentioned above is the need for two parking lots in high-rise projects.
"This is crucial especially for high rise residences in urban areas as most families own more than one car and car ownership is high. Since the new norm, most of our time is spent at home. Therefore, incorporating new innovations into a home is key in appealing to our current market. On top of that, homes which have natural lighting and air ventilation features as well as energy-saving electrical appliances is a bonus for homebuyers as they will be able to save up on their utility bills," says Salem.
Moving on from here
Competition is getting intense and developers will need to understand customers' real needs to win their hearts, says UEM Sunrise's Kenny.
He adds that the developer has engaged a renowned research company to conduct a comprehensive market research that has helped to identify potential customers and adjust their product design.
"[With the results], we have segmentised them by not just the demographics, but the psychographics. This would then determine how we would market our products to them and the kind of messages that would resonate with them and pull their heartstrings," he reveals.
The findings include: Younger clientele will want products which are probably smaller, and at a central and bustling location with amenities nearby; while financially-stable customers will be looking at a different price range with more premium finishings and touches.
The different segments will have different emphasis on factors like density, floor layout, specifications and even the prestige of neighbouring developments, says Kenny.
However, another challenge for the developers will be how to enhance the engagements with overseas customers in the short to medium term, due to the border restrictions to curb the spread of Covid-19, says Kenny.
"Some of our luxury launches which usually attract the high-net-worth foreign customers will have to be moved further down the calendar, while we narrow our efforts in marketing our products priced below RM700,000," he notes.
Meanwhile, UDA's Salem notes that although the property market will take time to recover, the group is optimistic about the property market next year with seven upcoming launches in the pipeline across the country.
"In line with UDA's business pillar; affordability and sustainability, about 47% or 708 of our units next year are affordable homes. We are also in the midst of expanding to Sarawak with the latest agreement signed with Sarawak Economic Development Corporation (SEDC).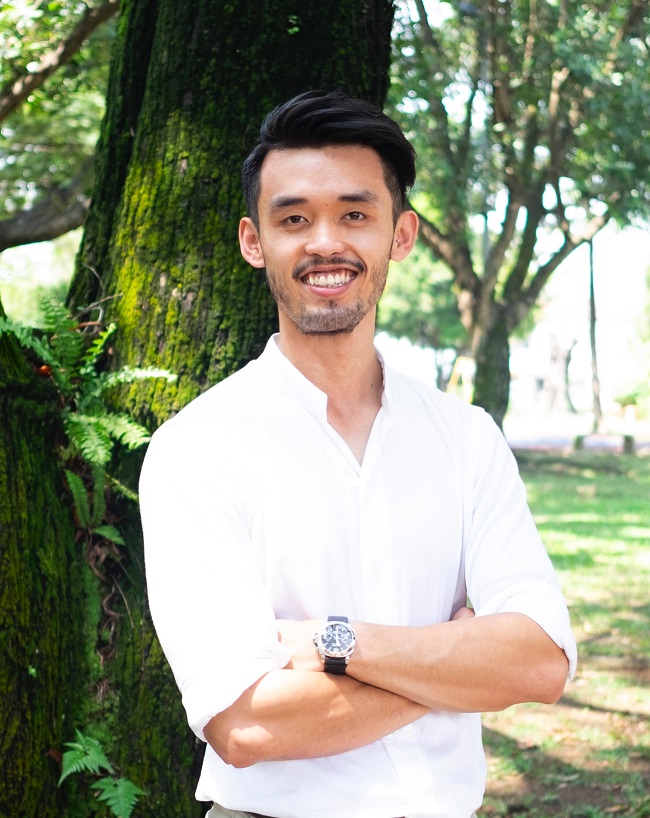 "Expansion in Sabah is also ongoing, hopefully within the next two years. As for now, we are focusing on our current projects, including the Legasi Kampong Bharu mixed development in the heart of KL, Anggun Residences at Jalan Sultan Ismail and Evoke Residences in Penang amongst many others," says Salem.
For EcoWorld's Chang, he emphasises that homebuyers are getting accustomed to shopping online and a strong digital presence is ever so important now to ensure that its brand is the first search option in home browsing.
"To support the digital experience, the entire sale process right down to loan application should be able to be completed remotely," Chang stresses.
Kenny adds that while they are cognisant of the fact that a lot of customers out there are holding off big purchases due to the economic uncertainty, there are many others who are taking the opportunity to hunt for the best deals and bargains.
"These are the people who are confident the housing market will bounce back like it always does. Investing in property is still the gold standard for many as it provides steady appreciation in value, not to mention it is something that can be passed down through generations. Property developers who are conscious enough in targeting these individuals will win," says Kenny.
For Matrix's Ho, he reminds us that as our way of life is being changed due to the crisis, hence what we do today may not be applicable tomorrow. The same goes for all businesses and what is more important for the property development sector is the financial system for its homebuyers, from first-timers to investors, he adds.
He explains that digitalisation in the property buying process, be it in mortgage loan applications or the legal processes of owning the house, is crucial to encourage homeownership.
"It is undeniable the move towards digitalisation would improve the way we do things now," Ho concludes.
This story first appeared in the EdgeProp.my e-Pub on Oct 23, 2020. You can access back issues here.
Get the latest news @ www.EdgeProp.my