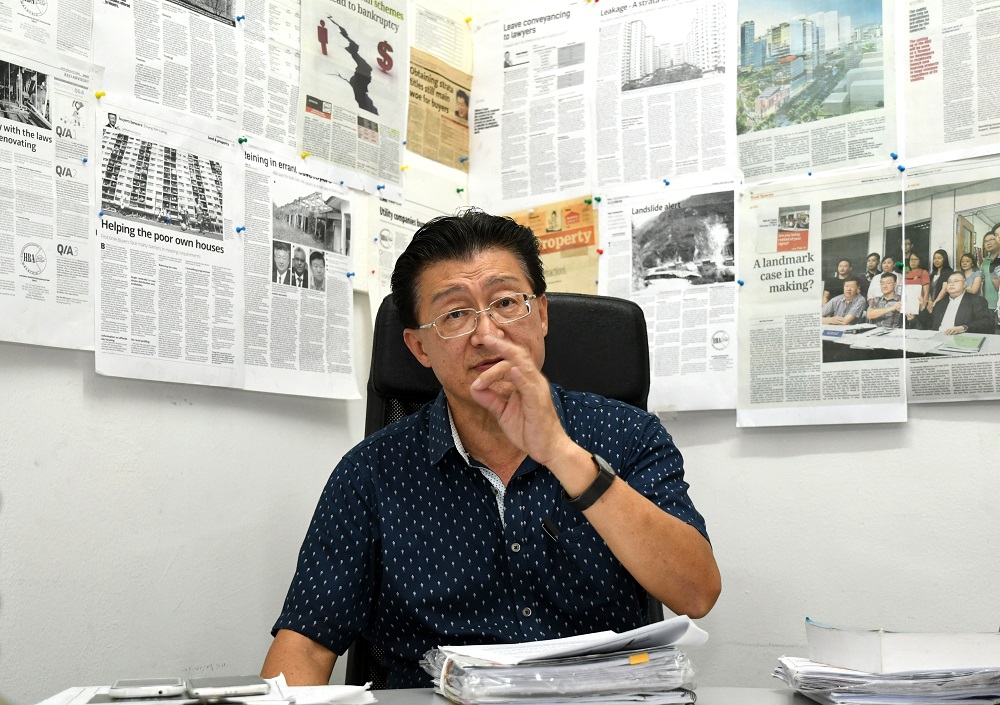 PETALING JAYA (Oct 23): While National House Buyers Association (HBA) believes that the Temporary Measures for Reducing the Impact of Covid-19 Act 2020 has gone through "inordinate delays" and become less relevant now, it can still be improved..
"We were hopeful that the Bill would be tabled in the May 18 Parliament sitting, but unfortunately it didn't happen," HBA secretary-general Datuk Chang Kim Loong (pictured) told EdgeProp.my.
He noted that the association has warned the government that delays in passing the proposed law would be fatal to parties affected by the movement control order and continuous effects of Covid-19.
Since the MCO began on March 18 until now, the effects of Covid-19 have been palpable with high unemployment, sluggish economy (both domestic and global) and a projected rise in non-performing loans when the loan moratorium ended on Sept 30. Affected parties would have moved on once leases had expired, rendering any late Covid-19 Bill redundant, he said.
"The inordinate delays in the Covid-19 'legal shield' has rendered it redundant and meaningless, but it is better to have an imperfect bill now as a starting point where future improvements can be made. Time will tell," Chang told EdgeProp.my.
He said HBA has mooted the idea of a 'legal shield', 'time freeze' and temporary suspension of all contractual covenants to provide temporary relief, offer extension of time for rectification and to minimise legal entanglement. The question is: Can the Bill meet these aspirations now?
The Covid-19 Act finally came into force on Oct 23, 2020 (today), which is over seven months after the MCO was implemented on March 18, 2020.
"This law comes into effect when Malaysia is in the midst of a third wave of infections… The main protection in the Covid-19 Act is largely blunted by now," Chang said
"First, the Covid-19 Act has a form of contractual protection, statutory force majeure of sorts for the inability to perform contracts. This protection expires on Dec 31, 2020, but it does not affect contracts already terminated or sued upon before the Act comes into force. Hence, this protection is weakened by now. It will only create more disputes," he explained.
"Second, housing development issues such as LAD and late payment charges. But the protection expired at the end of August 2020! The Covid-19 Act now requires parties to apply for extension. Developers and purchasers would have moved on since then. Gone into dispute or gone out of business," Chang added.
Get the latest news @ www.EdgeProp.my