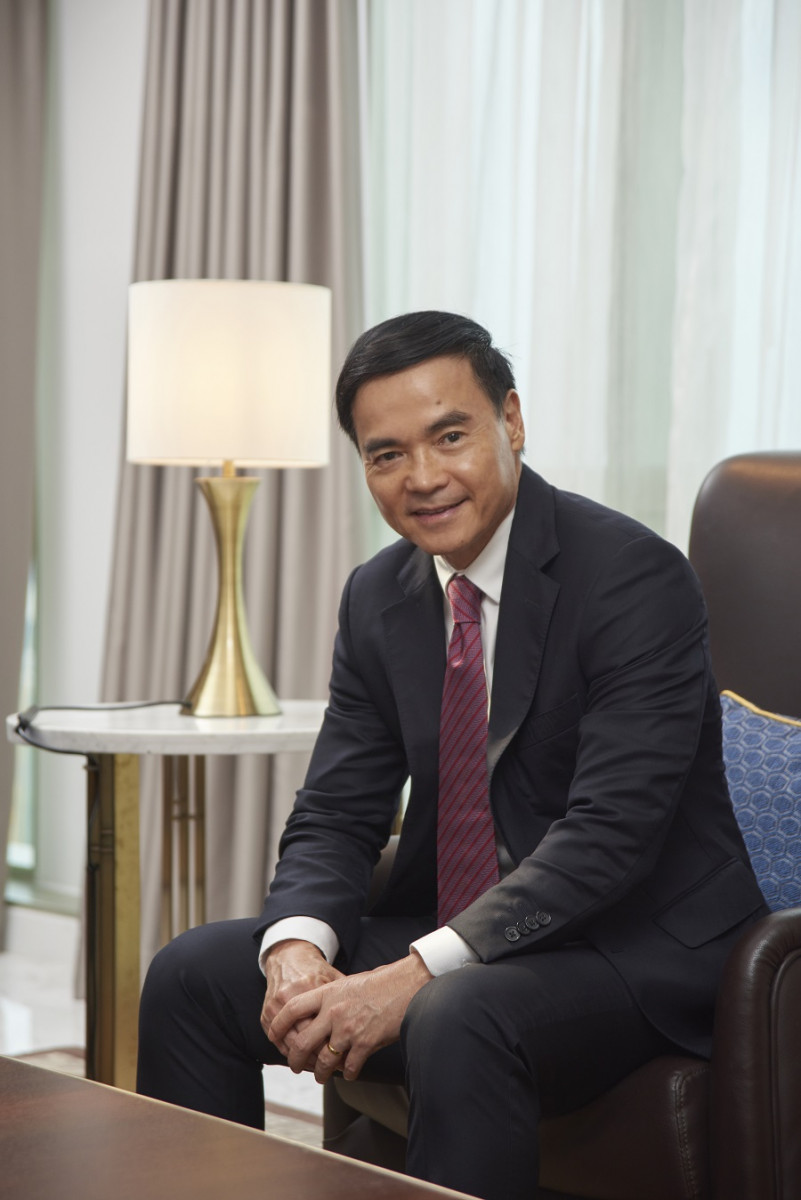 Datuk Voon Tin Yow is a familiar face in the real estate fraternity. The soft-spoken gentleman has been seen in most of the public events but no media has managed to speak to him as the property icon prefers to stay behind the scene.
He was known as one of the die-hard lieutenants of Tan Sri Liew Kee Sin, the property tycoon who built S P Setia and Eco World Development Group Bhd (EcoWorld).
Thus, it came as a surprise to many when Voon announced his departure from EcoWorld, or Liew's team, and came aboard IOI Properties Group Bhd as the CEO on April 15 this year.

After six months in the company, the low-profile property icon has agreed to speak to EdgeProp.my editor-in-chief and managing director Au Foong Yee — for the first time to the media — on himself, his new position as well as the market outlook amidst pandemic times.
The exclusive live interview was held on the night of Oct 26, 2020 at the debut of the EdgeProp Malaysia CEO Talks series which was streamed live on EdgeProp.my's Facebook and YouTube.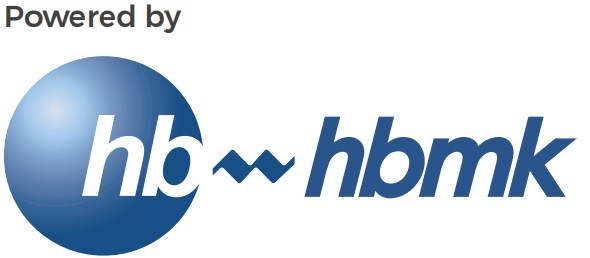 The CEO Talks (season one) is powered by Henry Butcher Malaysia (Mont Kiara) Sdn Bhd.
Passion to build a trusted brand
The one-hour live interview attracted many to tune in, including a host of viewers from overseas, all curious about the reason for Voon's career move.
On this, Voon opened up that the move wasn't something he planned or engineered, but rather, an opportunity he just couldn't say no to.
"IOI Properties is a very established company [built] over many years, and for them to ask me to come in, it is a great honour I cannot refuse," Voon shares.
He also reveals that the main attraction for him to move over to IOI Properties is the fact that he would be able to contribute his expertise, which would lead to a sense of achievement that outweighs the monetary value or salary.
Voon envisions IOI Properties to be a dynamic, innovative and trusted brand. The group has, in fact, reviewed their corporate vision, mission and core values and is determined to achieve the vision.
"We want to be a trusted brand by customers, stakeholders, consultants and the community. We dare to be different, not following conventional ways," Voon emphasises, adding that a trusted and responsible developer needs to commit to its promises, contribute to community building and maintain a conduct of integrity, amongst other traits.
"To be recognised as a trusted brand, you have to do everything right, consistently", he stresses.
Having taken over the wheel for six months, Voon has identified the crucial factor that could move the company forward. To achieve the vision, it has to build up a competent, committed and motivated team.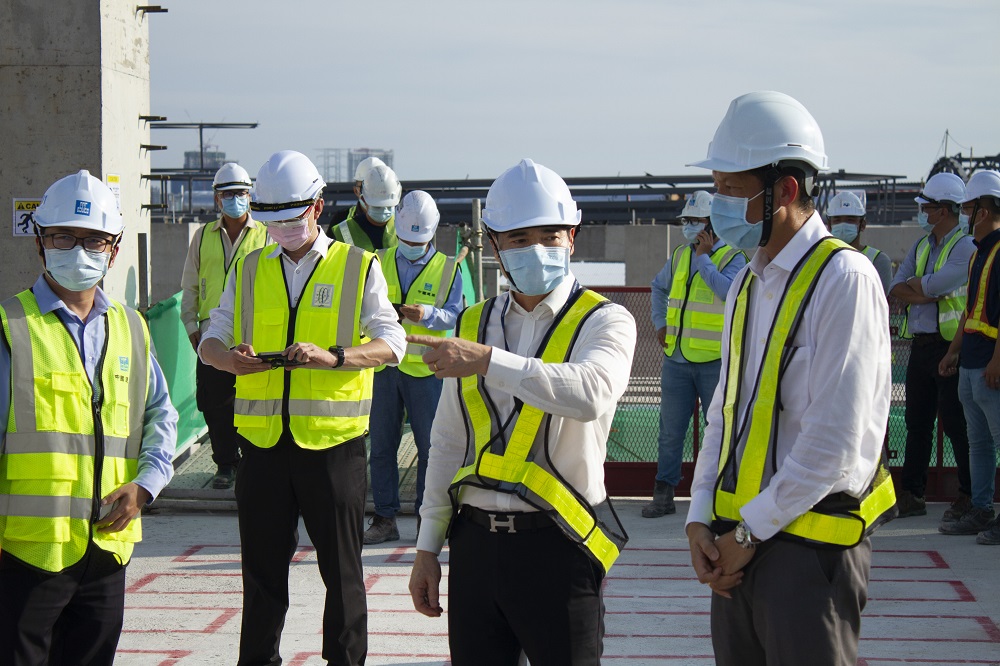 Hence, he and his team have identified suitable trainings to be offered to the staff, and is in the midst of reviewing the organisation chart to improve and enhance the overall operations.
Voon also sees the adoption of technology as the way forward and is looking to expand the usage of technology in the marketing process to boost the company's sales.
Thanking Tan Sri Liew
Having been with Liew for over thirty years, Voon sees him as an inspiring leader and is grateful for the things learnt from him.
"Over three decades, many things have changed. But one thing for sure is that I am still very grateful to Tan Sri Liew. He is a good and generous boss. He is a very inspiring leader. I wouldn't be where I am today without him," he says.
Many may think it was a difficult decision for Voon to leave Liew's team to join IOI Properties. However, he says it wasn't really the case.
"Over 30 years, we have done all the things we want to do together. Things have changed, the constant has been too long. I have had the same boss for more than 30 years," he chuckles.
On the company culture as compared with EcoWorld, Voon notes that both companies are quite different, but one thing in common is that both are determined to deliver high quality projects desired by the market.
"I agree that IOI Properties is a very different company in terms of business model — the way it is run. IOI [Properties] has always been very low profile and low key. But that doesn't mean we are not delivering the kind of products that people want in terms of quality, concept and the product itself," he adds.
Creating value for property buyers
Value creation comes in the form of good property maintenance. Hence, IOI Properties is looking at putting more resources into the property management segment to create more value for property buyers.
"We recognise that value is in the maintenance, be it landed or strata property. When the building is new and completed, people want to move in and they are excited about it. If it is not well maintained over time, it deteriorates. This includes the amenities, security and the landscaping.
"We are making plans to supplement the [handover process], because once [the property is handed over], it is the responsibility of the local council or management corporation [to manage the property]. When they fall short, we receive comments from purchasers that the property management is not well done although they recognise it is not the responsibility of the developer," Voon explains.
Being a strong believer of value creation through property maintenance, Voon stresses that developers could make a difference by playing their part in improving the building maintenance or the company could even offer their services to the purchasers in managing the property.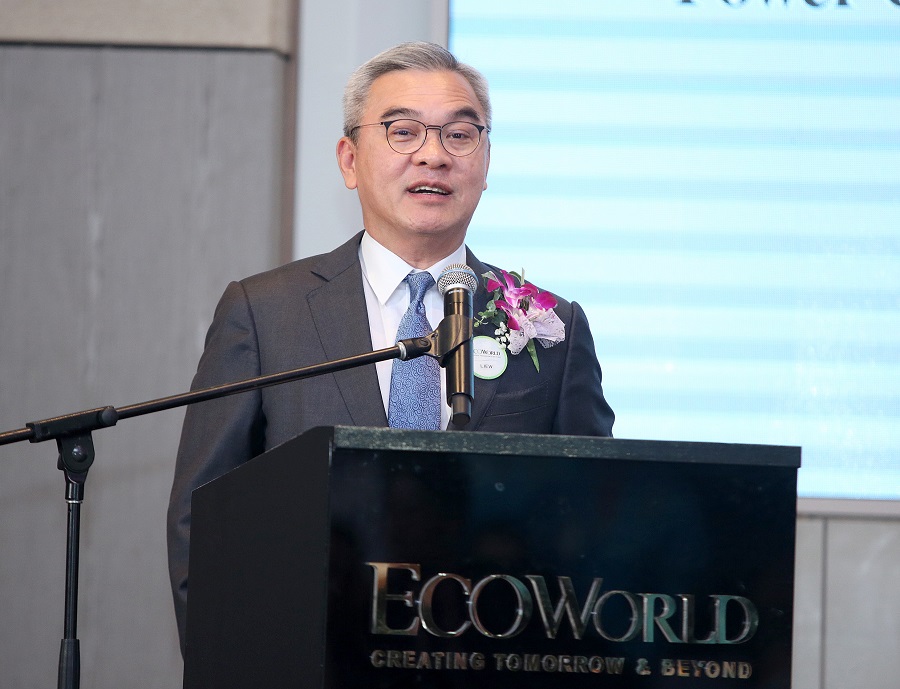 "At the moment, there are a lot of strata-titled developments being built over the past 10 years. It is our commitment to our customers to take care of that part," says Voon.
Besides offering maintenance service, Voon says developers play an important role during the planning stage, by providing amenities and facilities that emphasise practicality, instead of "over-providing" facilities they do not actually need.
"Our customers may prefer a bigger unit to all these amenities. They are nice to have but you may not use them," Voon notes.
The steroid injection the property market needs now
Against the backdrop of the economic uncertainty and Covid-19 pandemic which has rocked the world since early this year, Voon says that the property market is unlikely to change for the better overnight. Instead, he assures the public that the market will take care of and adjust itself accordingly over time.
"We need intervention and help from the government to shape the industry so that it bounces back faster. Nevertheless, the fundamentals will take longer," says Voon.
He adds that in encouraging homeownership, the government could consider providing financial assistance for down payments for first-time homebuyers.
"In [the] tertiary education [level], the government provides the PTPTN loan (education loan) [to fund one's studies]. Along the same line, this can also be [applied] to the housing industry for first-time homebuyers.
"The loan can be structured in a way which is sustainable. We notice that many of these purchasers have the means to service the loan but they don't have enough money for the down payments of 10% to 20%. This programme is meant to bridge the gap of that 10% to 20%, but of course the loan can be extended to cover the financing. Then when they sell the property, they can contribute a share of the profit proportionate to the contribution of the funding to make it sustainable on its own," Voon explains.
Other than offering down payment assistance, he notes that other useful measures include low interest rates and flexible payment plans.
"Though this is a programme which needs thorough deliberation, it serves as an idea that can be mulled over," he proposes.
He says this would be a big help to first-time homebuyers as they would be able to enter the property market as soon as possible as the cost of property is always increasing and their savings may not be able to catch up with the property prices over time.
Transparent and timely data needed to make informed decisions
On the overhang properties problem in Malaysia, Voon stresses that the government policies should not be blamed for the property glut, as all the industry players should take collective responsibility.
This is because over time, developers will learn the ropes and identify suitable property types to be launched at the right timing.

However, in order to achieve this outcome, Voon emphasises transparency in data sharing. Enabling developers to access timely data on property market transactions and supply is important to resolve the property glut problem and help developers plan wisely.
"Developers are learning, otherwise they are no longer relevant and may not even exist [in times like these]. The government plays an important role to monitor the supply and demand of properties in the market," he adds.
Without clarity on current and future supply conditions, developers who are holding large plots might all roll out developments at the same time, thus worsening the oversupply situation.
To resolve this, the government, which has the information on the supply and demand of all property types, should release the data to developers. This could help serve as an important guideline for them to plan forward.
"Of course, developers — being in the business arena — take risks and have some gut feelings in our decision-making process. We can be wrong. I am not saying the government should control exactly what the development should be or do, but give the developers sufficient information and let the developers decide. If they get burned, they will not be around anymore. Let the market regulate itself," says Voon.
Has the market bottomed out?
The sluggish market condition has remained for years and market forecasts of recovery have been extended every year. The question is, when will the property market truly bottom out?
In response to the question posted by Au from EdgeProp.my, Voon says any projection that is made for more than two years is not feasible but looking at the current scenario, the property market may take a bit of time before it sees the light at the end of the tunnel.
"The next one year, it will unlikely turn around. But having said that, the market will also not deteriorate further. What is [the main concern now] is the Covid-19 pandemic. People don't go out and you have difficulty concluding transactions. This has affected the market. Nonetheless, I believe in looking at the bigger picture. When you look back, we have had so many up and down cycles, and every time, we come back stronger," highlights Voon.
On the question of property price reducing further due to the sluggish market condition, Voon reckons it is unlikely as regardless of good times or bad times, material, land and compliance costs are all going up.
"There is no way we can do it any cheaper. Unless you have an old land bank which has a lower historical cost, there is very little room for us to manoeuvre, and unless they are fire sales," he explains.
Nevertheless, new developments which haven't been launched in the market will have the opportunity to review their cost and pricing, but for the launched properties, prices cannot be reduced.
"For IOI Properties, our projects are mainly townships, hence we have a range of products which we can launch at different times for different market segments. We can focus on the type of properties which are still in demand to bring back our sales revenue. That's the benefit of being a township developer," Voon says.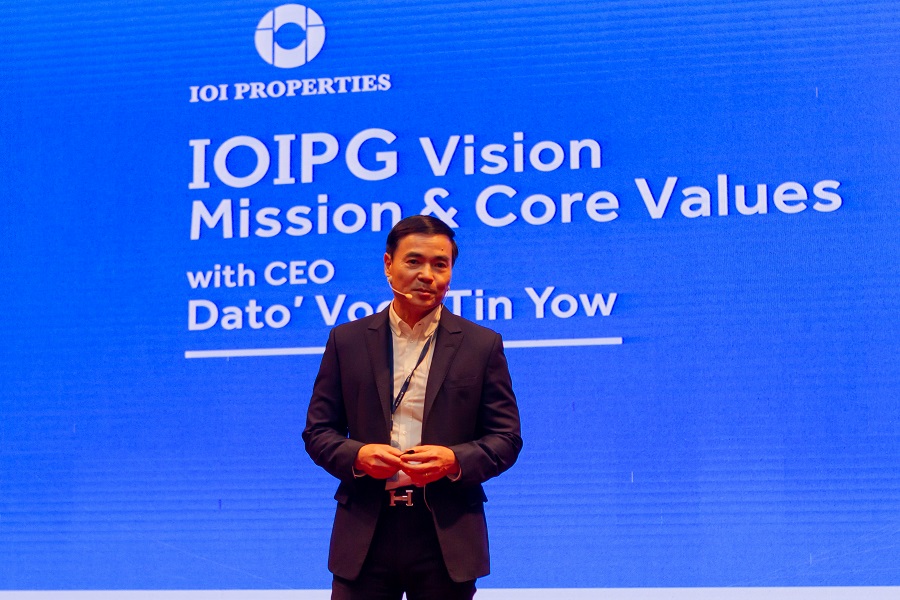 In August this year, IOI Properties Group reported a lower net profit for the fourth quarter ended June 30, 2020 (4QFY20) despite a rise in revenue.
It said that excluding fair value and impairment losses on investment properties, property development costs and inventories written down in value and net foreign currency translation gain on foreign denominated borrowings and deposits, the group would have recorded a profit before tax of RM341.2 million for 4QFY20.
This is 115% higher than the profit before tax of RM158.7 million reported in 4QFY19, thanks to higher contribution from the property development segment, the sale of land and lower share of joint ventures in Singapore.
Taking the driver's seat
After working behind the scene for so many years, Voon says taking the driver's seat now means heavier responsibilities and having to come out on the forefront in the coming days ahead.
"You have to feel the pulse of the people and engage with the people and stakeholders," he adds.
Despite increasing workload and responsibilities, he remains physically active to maintain good health and de-stress.
"For me personally, I exercise to clear my mind. I would recommend going for a simple one hour walk. It makes a lot of difference. For instance, go for a walk after lunch for 10-15 minutes, it helps. I walk after my dinner every night and I can sleep through the night," he quips.
With his extensive experience in property development and passion for pursuing new achievements, the market has high expectations on Voon — to take IOI Properties to greater heights under his wings.
About Voon
The 63-year-old Datuk Voon Tin Yow has 35 years of working experience in the construction and property development industry.
He started his career in 1984 in Kimali Construction Sdn Bhd as a site engineer and went on to become the development engineer in Juru Bena Tenaga Sdn Bhd in 1986. In 1990, the Master of Science in Engineering from the University of Texas at Austin, United States graduate joined Syarikat Kemajuan Jerai Sdn Bhd as a project manager and was subsequently appointed as the general manager in 1994.
He was previously an executive director at S P Setia Bhd and held the post of chief operating officer from 1996 to 2014, during which he was also the acting president and CEO from May to December 2014.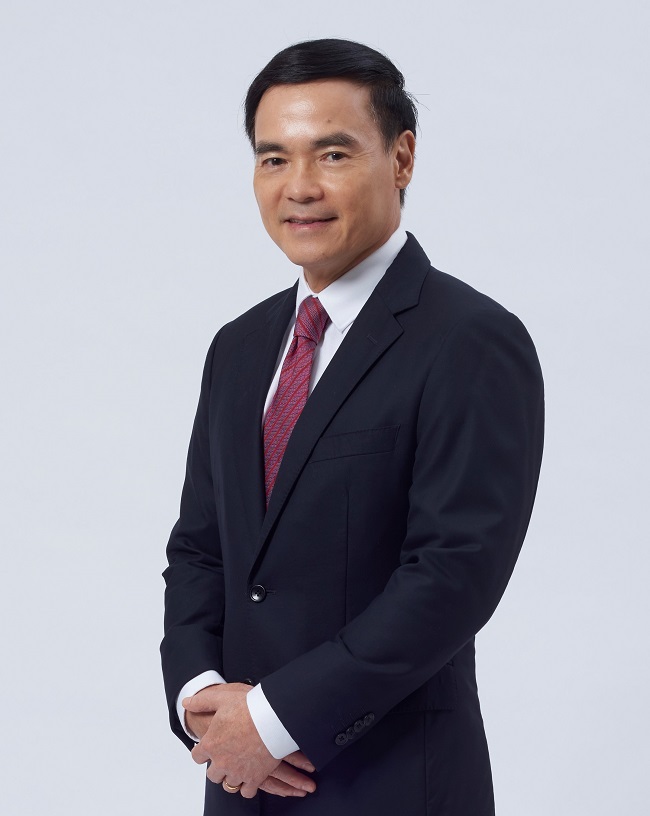 During his tenure in S P Setia, he oversaw the development of the entire ecosystem to establish the company's policies and procedures. He played a key role in leading the Malaysian consortium comprising S P Setia and Rimbunan Hijau Group to jointly develop the China-Malaysia Qinzhou Industrial Park in the People's Republic of China with a Chinese consortium.
In 2015, he was appointed as an executive director in Eco World Development Group Bhd and a non-independent non-executive director of EcoWorld International Bhd since 2017. He resigned from the board of both companies in February 2020. He was identified to replace Datuk Sri Amrin Awaluddin as Sime Darby Property managing director. That, however, did not happen. On April 15 this year, Voon emerged as CEO of IOI Properties Group Bhd.
This story first appeared in the EdgeProp.my e-Pub on Oct 30, 2020. You can access back issues here.
Get the latest news @ www.EdgeProp.my