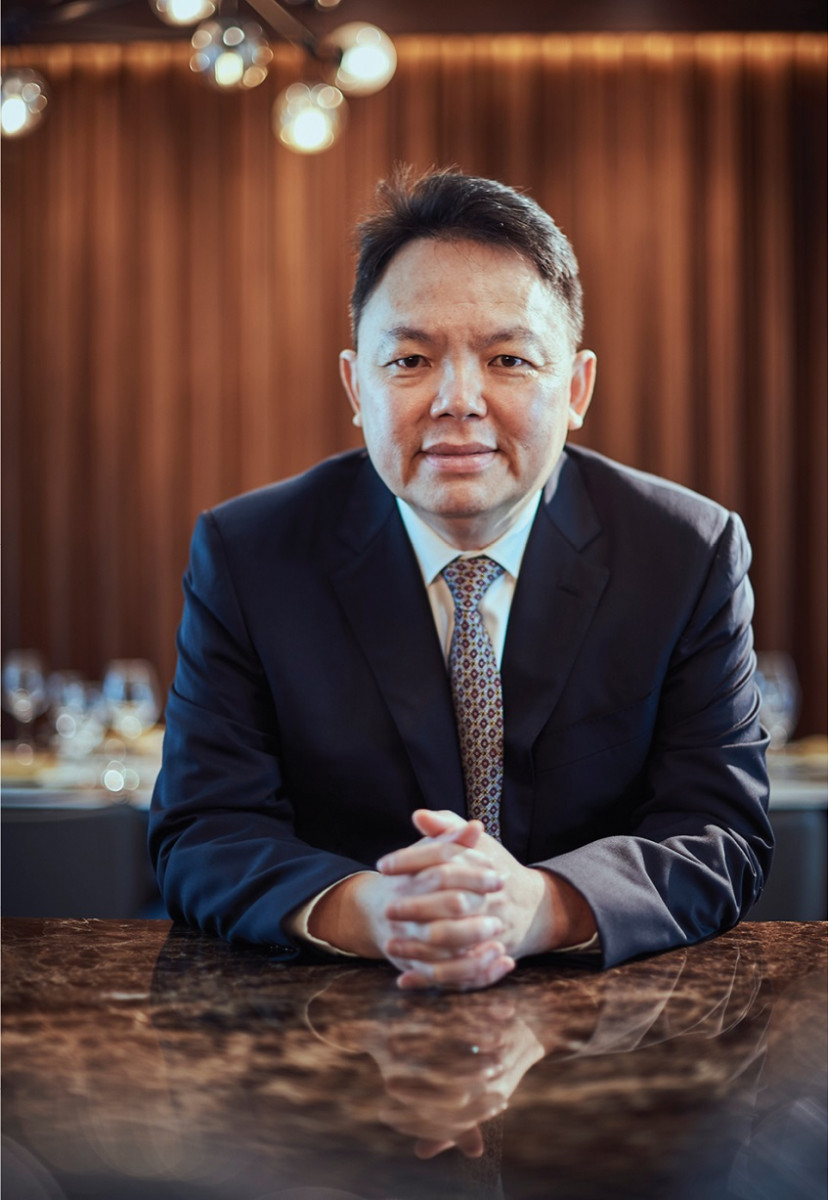 ParkCity Group CEO Datuk Joseph Lau used to pen the forewords of the annual IKEA catalogues for years. From furnishing homes, his mission now is to furnish the community of ParkCity's townships.
The group's masterpiece township in the Klang Valley — Desa ParkCity, sprawling 473 acres, was unveiled back in 2002. What used to be a barren quarry mine is now Kuala Lumpur's first-ever urbanist township. From the start, the planning, design and construction of this township was challenging due mainly to poor soil condition and the presence of granite.
However, those obstacles did not stop it from becoming the popular township it is today, with numerous international and local recognitions under its belt. In 2019, EdgeProp Malaysia also named ParkCity, a subsidiary of the Samling Group in Sarawak, as Malaysia's Responsible Developer: Building Sustainable Development. This was in recognition of the developer's vision, commitment and efforts made towards the building of sustainable developments in Malaysia.

ParkCity was also one of the big winners of EdgeProp Malaysia's Best Managed and Sustainable Property Awards 2020. The Central Park won Gold in the 10-years-and-above specialised category while Plaza Arkadia also bagged the Gold in the below-10-years mixed development (entire) category. Both projects are in Desa ParkCity.
On Nov 16, Lau shared with EdgeProp.my editor-in-chief and managing director Au Foong Yee in the second series of CEO Talks (season one), which was streamed live on EdgeProp.my's Facebook and YouTube, on what he subscribes to — sticking to your word, always putting yourself in the shoes of homebuyers and respecting the strength of your staff — to bring you further than you could imagine.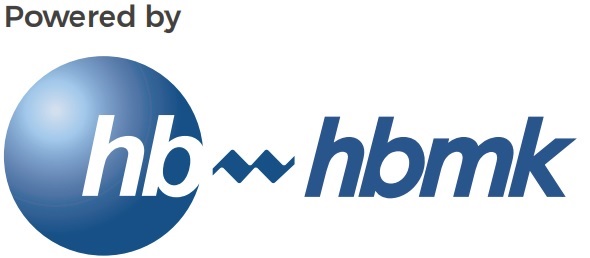 The CEO Talks (season one) is powered by Henry Butcher Malaysia (Mont Kiara) Sdn Bhd.
Selling like hot cakes amidst Covid-19 pandemic
Despite market uncertainties, ParkCity Group's latest high-rise launch — ParkPlace — saw an overwhelming take-up rate of more than 86% over its weekend priority launch on Sept 26 and 27.
Park Place sits on 4.55 acres of freehold land at the upcoming ParkCity TownCenter @ Desa ParkCity. When completed in 2024, it will stand 54 storeys tall with a total of 537 units spread over three elegantly proportioned towers in one block. The architect of the project is multiple-award winning Erik L'Heureux from Pencil Office and PIA Interior, Thailand's leading design studio with 20 years of diverse experience.
It is currently 93% sold. All the five penthouses, priced from RM2.9 million onwards, were sold on the first day of the priority sales event. What is more amazing is that the smallest units at 1,109 sq ft are going at the million ringgit price point, along with the biggest unit at 4,047 sq ft. In fact, the take-up rate is based on actual numbers, which means these purchasers have already signed the sale and purchase agreements. Is this for real?
Read also
Park Place achieves over 86% take-up rate over the weekend
"[Before the launch date,] we had people asking if they could queue the night before, but because of the recovery movement control order, we told them they couldn't. Surprisingly, we were told that some 50 purchasers were sleeping in their cars overnight to make sure they were among the first to get the units they wanted.
"We are very thankful to our loyal supporters for their trust and confidence in us even at a time of this pandemic. Thank you very much," said Lau, expressing his gratitude.
Adapted to buyers' current needs
Every project in the Desa ParkCity township is unique. For ParkPlace, Lau said this project truly reflects the developer's heeding to what homebuyers are specifically asking for in the current times.
"The living situation, the current issues homebuyers are facing — we did a lot of discussion on what customers are looking for today. We ask ourselves, if we were living in this condo, what would it lack? How would we want to make it better?
"For example, one issue raised was — if you were a family of five, and you get a 1,200 sq ft apartment, it would be too cramped. You want a place where the kids can have their tuition or do their homework without being distracted by someone watching TV. You need an extension to your home," Lau elaborated. "To mitigate this, the project has come up with a 20,000 sq ft common space with private areas for those seeking their 'me' time."
Besides a sky pool and other facilities, the space on Levels 41 and 42 will be equipped with co-working and family areas.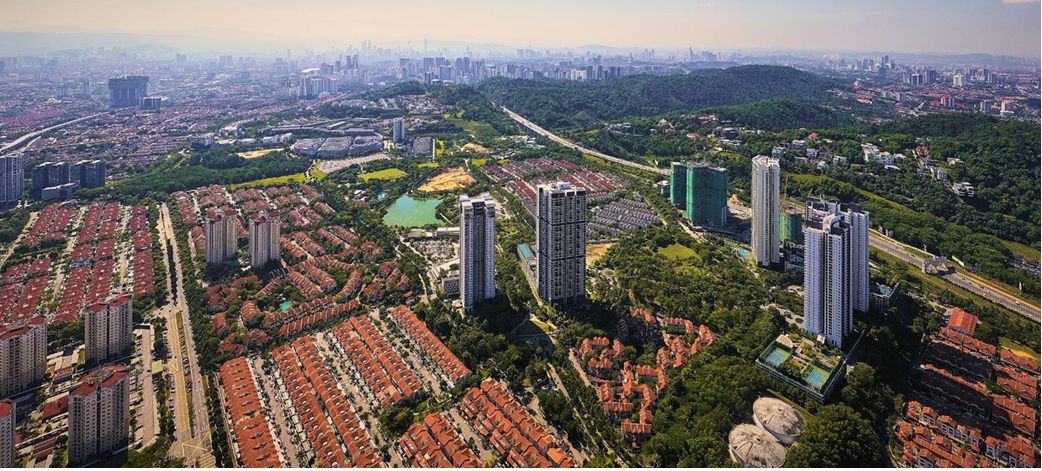 "We really looked at the needs of the families, like during the pandemic, we want space because we are at home for so long. In fact, during the Movement Control Order period, we were pushed to make the product better. We made a lot of improvements through our own experiences of being confined at home. Is it a strong Wi-Fi connection? Is it more space? All these thoughts were put into the project," Lau highlighted.
He said the team also asked for feedback from the staff in ParkCity if they would want to live there and they said yes.
"These are the customers we are creating the home for and these are the attributes they are looking for in a home. There is a lot of personal feeling to it because it says it is me who wants to live here," said Lau.
When Au asked if it was a difficult decision for the group to launch the project at a time like this, Lau said that they had deliberated over the project for the past year or so.
"Come March with the MCO, there were a lot of discussions made. We noted the project must be well-priced to interest customers. Not only that, the entire component and the whole development must be looked at in totality. It was yes or no, yes or no, before we finally said let's go for it and look at it positively. Life goes on," Lau chuckled.
Park Regent vs ParkPlace
Park Regent by the Water (Park Regent) was launched at the end of July last year in the township, offering 505 luxury condominium units spread over two towers. One month after its launch, it achieved an 80% take-up rate. Today, the project is 89% sold.
The units come in six design layouts with built-ups ranging from 872 sq ft to 3,500 sq ft. The average selling price psf is RM1,100. Park Regent is jointly developed by Singapore's CapitaLand and ParkCity.
"Some of our customers who were looking at ParkPlace ended up buying Park Regent. It really depends on the type of customers and what they are looking for," said Lau.
Nevertheless, Lau said Park Place was the first condominium launch to hit the all-time record-high take-up rate of over 86% in one weekend.
Would ParkPlace have done better if it wasn't for the pandemic and the SOPs (standard operating procedures) one must adhere to during the priority sales?
"I must admit we would have gone to the market [with the product] much earlier if it was not for the pandemic. Would it have been any different? It is difficult to say. But what we know is that this product will sell. We have really looked into the details and addressed the needs of the homebuyers today. We put ourselves into that living situation. It's not just the brick and mortar. Would it have sold better? Hard question, I don't have a crystal ball," Lau laughed.
Is it still about location, location, location?
With the ongoing physical distancing practice, many have opted to work, study and stay at home. As such, do homes still need to be close to workplaces, since less commuting is needed? Is location still the most crucial factor when it comes to buying a home?
To Lau, he believes things would go back to how it used to be at some point in time, but he stressed that the pandemic has highlighted the importance of living in an environment that is safe, comfortable and secure.
"Besides location, homebuyers are looking at other factors such as open spaces, walkability in the development, green spaces, etc. It is very difficult to be confined in a 1,000 or 1,200 sq ft space for six months without being able to walk outside. We need it.
Compared to western countries, in Asia, we still want to go back to office and work. The social part is still important. We suddenly realise that hey, it is good to meet and catch up with friends sometimes," he quipped.
Budget 2021 — enough to spur the property market?
The recent Budget 2021 announcement tabled by Finance Minister Tengku Datuk Seri Zafrul Tengku Abdul Aziz on Nov 6 was said to be one of the biggest federal budgets, with a total of RM322.5 billion or 20.6% of the GDP allocated, of which RM236.5 billion (73.3%) is for operating expenditure, RM69 billion (21.4%) for development expenditure and RM17 billion (5.3%) for the Covid-19 fund.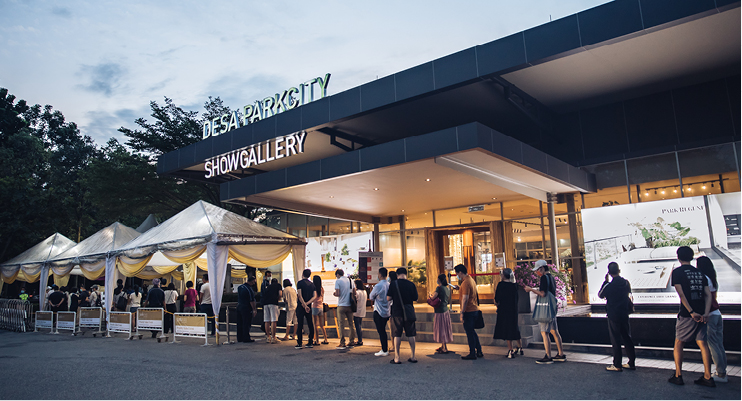 To recap, the measures relating to the real estate fraternity include:
1. Full stamp duty exemption on memorandum of transfer (MOT) and loan agreement for the first home priced RM500,000 and below — for agreements inked from January 2021 to December 2025;
2. The extension of the stamp duty exemption on loan agreement and MOT given to rescue contractors and original buyers of abandoned houses for another five years — for agreements executed from January 2021 to December 2025 for abandoned housing projects certified by the Ministry of Housing and Local Government;
3. RM1.2 billion provision for the construction of comfortable and quality housing for low-income earners:
I. RM500 million to build 14,000 housing units under People's Housing Project (PPR);
II. RM315 million for 3,000 units of Rumah Mesra Rakyat built by Syarikat Perumahan Negara Bhd (SPNB);
III. RM125 million for maintenance of low- and medium-low-cost strata-housing and also for upgrading of old houses and those damaged by natural disasters;
IV. RM310 million for Malaysia Civil Servants Housing Programme (PPAM)
4. Government to cooperate with selected financial institutions to provide a Rent-to-Own scheme. This programme will be implemented until 2022 involving 5,000 PR1MA houses with a total value of more than RM1 billion and reserved for first-time homebuyers.
For Lau, what is his take on the Budget? Is it adequate to combat all the issues suppressing the industry?
"I think what the Budget 2021 addressed are the people and rakyat's wellbeing and to ensure that the economy is resilient moving forward. That part requires real help. So yes, in that sense the Budget takes care of that. The exemption of stamp duties for the MOT and loan agreement will really benefit first-time homebuyers. The continuation of homeownership will continue to grow.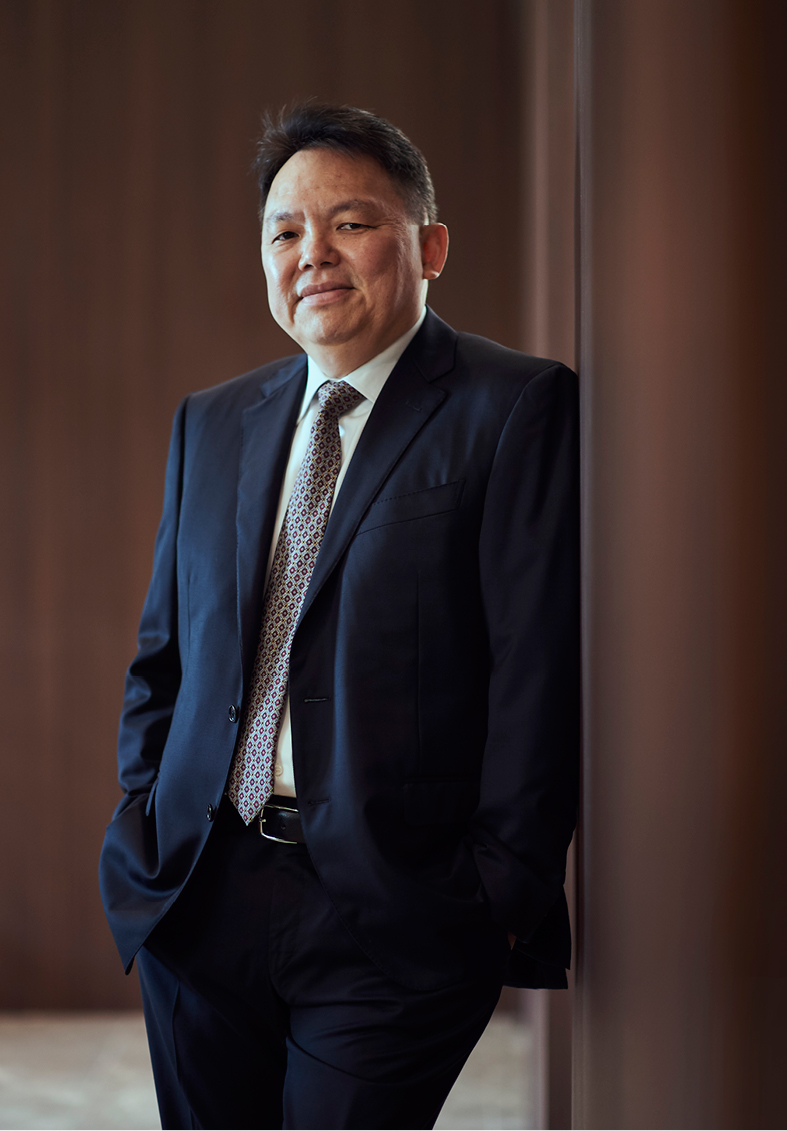 "I was hoping for more but we also understand that the government has to take into account so many factors [when tabling the Budget]. As long as we can go back to normal slowly, that will be good. It won't be an overnight thing. The lockdown is not just in Malaysia but globally," said Lau.
How then will the Budget 2021 announcement influence the group's future plans and launches moving forward?
Lau said it is crucial to look at the target market but it is not just about the price point and customers' budget. Other factors, such as bank interest rate as low as 1.75% being offered currently, also play a crucial role in homeownership.
"Property has always been a good investment historically over a period of time. Three or four years down the road, things should be back to normal. In that sense, now is the best time to buy. You cannot wait forever. I won't be so pessimistic about the situation. Of course, looking forward, things will be tough, but with factors such as the low interest rate, etc, I prefer to be optimistic," Lau stressed.
Lifeless quarry turned into the most liveable community
From a quarry and barren land, how did Desa ParkCity become one of the most coveted addresses in Malaysia?
"You know when we first launched our link house back in 2002, it was priced at RM448,000. Today, we are looking at about RM1.8 million for a normal link house. Even for our latest project, Park Regent, we have a buyer who just within a short period of six months sold the project and made RM190,000 in gain. For our South Brooks project, we also have owners who gained RM80,000 to RM90,000 in profit. It is quite a good gain in a period of two to three years," Lau shared.
The township is easily accessible by several highways comprising the New Klang Valley Expressway, Duta-Ulu Klang Expressway 3 and the Damansara-Puchong Highway. The Mass Rapid Transit Line 2 (Sungai Buloh-Serdang-Putrajaya line) is expected to be operational in 2021.
He also took the opportunity to address rumours saying that prices have come down for projects in Desa ParkCity, which he denied.
"The value of our properties have not plunged even during the down cycle and post-recession. Our prices went up aggressively when things got better. There was a survey done by property consultancy firm Knight Frank where prices for our property in the past five years have been very steady," Lau highlighted.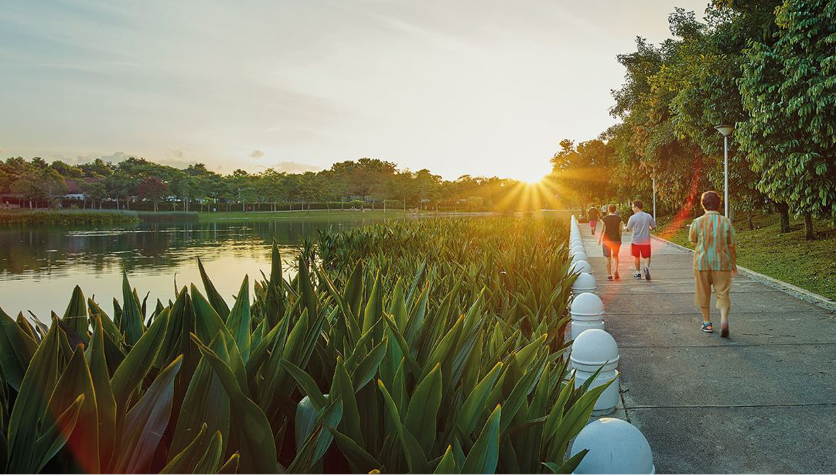 The secret to the steady price rise over the years? Consistency.
"Continue to do what you say you will do. Continue to create value for your customers. Continue to build the community. Stay put to building your DNA. It's about enriching the lives of families, building the community and convenience for them. And the most important part is you need to deliver it," emphasised Lau.
For instance, Lau cited the 45-acre iconic retail entertainment centre called The Waterfront wrapped around an award-winning Central Park which forms part of the Desa ParkCity township.
"We built it for the community because we know they need it. You need to engage with the customers to understand what they need — the walkways, the greenery and the convenience. I am furnishing the community. Look at the components the community needs — at the end it is about creating a better living here in the township. Look from time to time whether the components need improvement from the feedback of the community," Lau stressed.
There is no resting on their laurels because he says consistency is a journey of continuous improvement.
"For instance, at a time when there is a pandemic, everyone is more cautious about hygiene. Thus, we have a sanitisation process every month for all our public spaces not because it is mandated by the government, but because we feel it is the right thing to do for our community. We also said we need to do testing on all our foreign workers and our staff. If we think it is the right thing to do, then we do it," noted Lau.
Constant upkeep of common areas
A development may look great when it is new and freshly completed but what about the maintenance and upkeep of it years after it is done? What are some of the measures ParkCity Group is taking to ensure the common areas are still maintained and managed efficiently?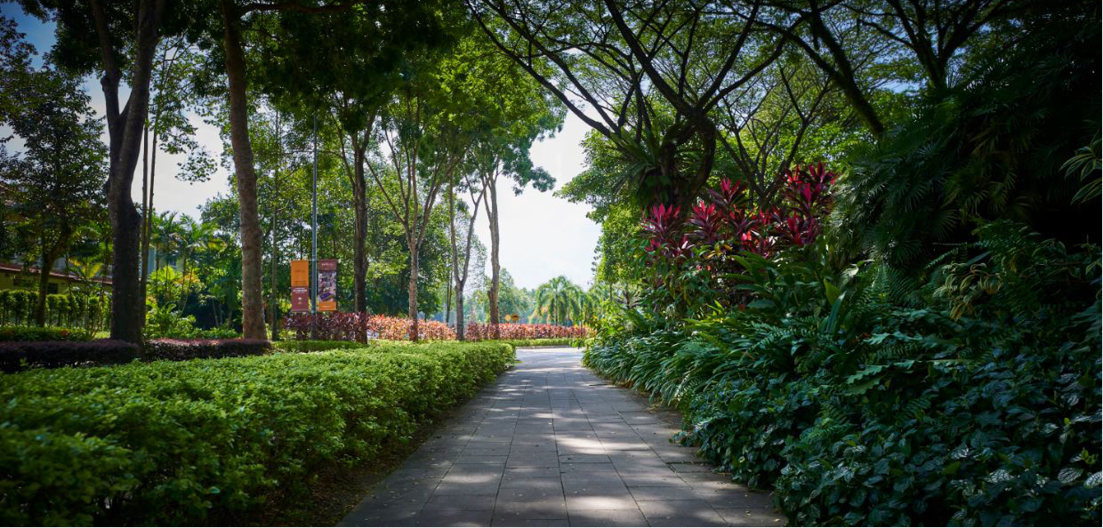 "We are currently in the midst of making sure the shrubs and trees in the township are easy to maintain. Even the parks are being upgraded. As time passes, we learn by trial and error. Some trees are too difficult to plant and maintain and we learn that as we progress along the way. We are also looking at LED lighting to bring down the electricity cost. Those are just two examples," said Lau.
The group has also just recently refurbished The Waterfront retail portion earlier this year.
"The community mall was initially built to serve the residents' needs — we have the supermarket, F&B, laundromat, pharmacy, etc. Over the years, we found that the people started to engage with our park more. We said, how nice if we can link both these elements together. In the end, we decided that you can walk from the park to The Waterfront directly. Predominantly, The Waterfront consists of mostly F&B. You can dine and watch your children over the park, etc. The response has been great so far," Lau enthused.
They are also working on the upcoming ParkCity TownCenter @ Desa ParkCity where they are looking to incorporate a mall catering to the youths with a sporty feel and young vibrancy.
"It will be part of the new TownSquare where there will be more hardscape. We are draining the lake so that we clear up all the mud and hopefully we can have a very nice clean lake after. This is another extension of the township itself," Lau shared.
What it takes to be a responsible developer
A responsible developer is one who stays on to help with issues faced by homeowners after the handing over and defect and liability period (DLP) — they will not just wash their hands from the project when completed, said Lau.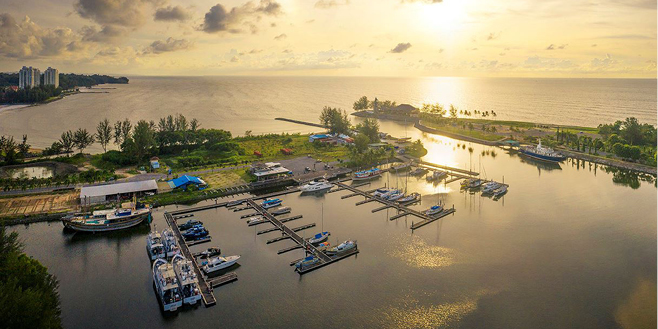 Being awarded as Malaysia's Responsible Developer: Building Sustainable Development by EdgeProp Malaysia in 2019 speaks of the developer's commitment and hard work to build beyond just bricks and mortar.
"You need to understand your customers' needs all the time. In everything you do, not just the product but also the common space, you need to engage [with] them. You need to be proactive, don't wait for them to tell you the issues. After you hand over the building, don't just say thank you very much and wash your hands," he stressed.
Lau reiterated that even after the DLP, go back and help them with any issues they may face.
"Look at what the real problem is and don't say this is not my responsibility. It is not about that. You need to be responsible for what you do. In terms of [assisting] the Joint Management Body (JMB), we go back and help them as well. Say if they need a landscape specialist, we will go back and help them to be better [at the landscaping of their property]. If they need contractors and want to know how to go about it, we will help. There are times we even subsidise to help them in certain areas," Lau stated.
Lau also shared his view on the developer's role in dealing with the Covid-19 pandemic.
He revealed that ParkCity had organised a mass testing for their security guards and had asked the JMBs if they wanted to join the initiative.
"We have a team here just to support the JMB even though the projects have already been handed over. Whether it is mechanical, technical, water issues, we find out about these issues and help them. We have continuous engagements with the JMBs. You have to remember that buying a property is one of the single biggest investments you can make in your life, so you need to help them in whatever way you can," Lau pointed out.
Spend whenever needed
During any of ParkCity's construction period for any projects, Lau said he will personally take a walk with his team on ground to check on things they could improve.
"If we feel it's lousy, we change it. We start at the design stage by asking ourselves, will we stay there? And during the construction period, we should go in and say — is this what we said we would build? You need to put yourself in the shoes of the buyer. If I am buying this project, it should exceed my expectations. Sometimes, these details are so tiny but we need to go that extra mile," revealed Lau.
Lau said most improvements are done on the common spaces.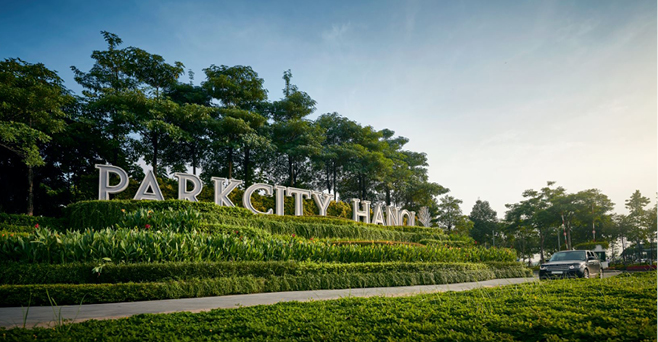 "It takes time, it takes resources and there are still things we miss out. During the handover process, we explain to our homebuyers what exactly they are getting. It's a continuous process, we have been doing it for years across all our projects. Sometimes, the team tells me we have to tear it down entirely and spend more money. I'd say yes, please spend the money! If you need to spend more, then do it even if it's above the budget," Lau revealed.
Bringing out the best in each staff
The ParkCity brand has been built over the years with every one of the staff chipping in his or her capabilities and being part of the team as a whole. Lau said he often tells his staff that every staff is the face of the brand and everyone plays a crucial role to contribute what he or she can do best.
"A leader always focuses on the strength of the staff and brings out the best of what they can do. Always look at someone's strength. You can look at someone's weakness all the time and start hating the person for it, but I don't believe in that. Everyone has his or her strength. If you focus on their strengths, you build happy employees. They get motivated. Who doesn't have weaknesses? Everyone does! It's all about teamwork," Lau explained.
"I tell my staff, you all know much better than me. My job is to tell you where we want to go and some of them, like the heads of departments, have been here for a long time — some even longer than me and they know better than me! I am here to guide you, to give you the direction and vision. Everyone does things differently, as long as we have the same objectives — that is okay," he added.
What's next?
Beyond Desa ParkCity, the ParkCity group is building the 190-acre ParkCity Hanoi in Vietnam and the 551-acre Marina ParkCity in Miri, Sarawak.
"We are looking at Ho Chi Minh as well. I believe that the market has a lot of potential. We really want to focus on Hanoi and Ho Chi Minh for our market in Vietnam. I admit I also have a soft spot for Bangkok. Beyond Southeast Asia, we are also looking at certain European countries and Australia, but we need some time to look at that," shared Lau.
Last month, it was reported that Symphony Life Bhd's wholly-owned unit Prestige Capital Sdn Bhd is planning to sell six parcels of industrial development land in Ulu Langat, Selangor to Perdana Park City Sdn Bhd for RM250 million. Will that be the next Desa ParkCity 2.0?
"Well, first off that is a quarry. I can only let everyone imagine what it will be. Since 2016 when I came on board as the CEO, we have definitely been looking for a new land bank for a township and it will be something we are working on. Hopefully other places too. I will definitely like to expand beyond Desa ParkCity. Time will tell," he smiled.
About Datuk Joseph Lau
Datuk Joseph Lau holds a Bachelor of Business degree in Accountancy from Curtin University and is a Fellow member of CPA Australia (FCPA).
After graduating in 1988, Lau spent his earlier years in Australia in various commercial accounting roles from management accountant to regional financial controller until he returned to Malaysia in 1995.
Between 1995 and 2010, Lau was with Swedish home furnishing giant IKEA/IKANO Group in Southeast Asia. He was the driving force for the growth of IKEA retail business in Malaysia and also the IKANO shopping centre business in South East Asia.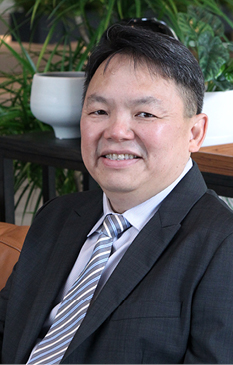 The brand has become so successful that he was also tasked with the setting up of IKEA and MegaBangna Shopping Centre in Bangkok.
Lau joined ParkCity Group in July 2010 as group executive director. In 2017, he assumed the role of Group CEO for ParkCity Group, a regional property and investment company headquartered in Kuala Lumpur. Since Lau's inception to the company as Group CEO, he has successfully overseen GDV launches in excess of RM3 billion comprising South Brooks, Sofiya Residences, Park Regent and ParkPlace in Desa ParkCity and The Mansions at ParkCity Hanoi, with sale take-up rates from 82% to 100%. The most recent is the launch of ParkPlace, the first-of-its-kind condominium development strategically located between Central Park and the upcoming TownSquare Park under construction.
With the foresight to quickly adapt to homebuyers' ever-changing lifestyle, it has greatly benefited the recent launch with over 86% of the 537 units taken up during its priority sales in September 2020. To date, ParkPlace has reached 93% sales rate.
This story first appeared in the EdgeProp.my e-Pub on Nov 20, 2020. You can access back issues here.
Get the latest news @ www.EdgeProp.my