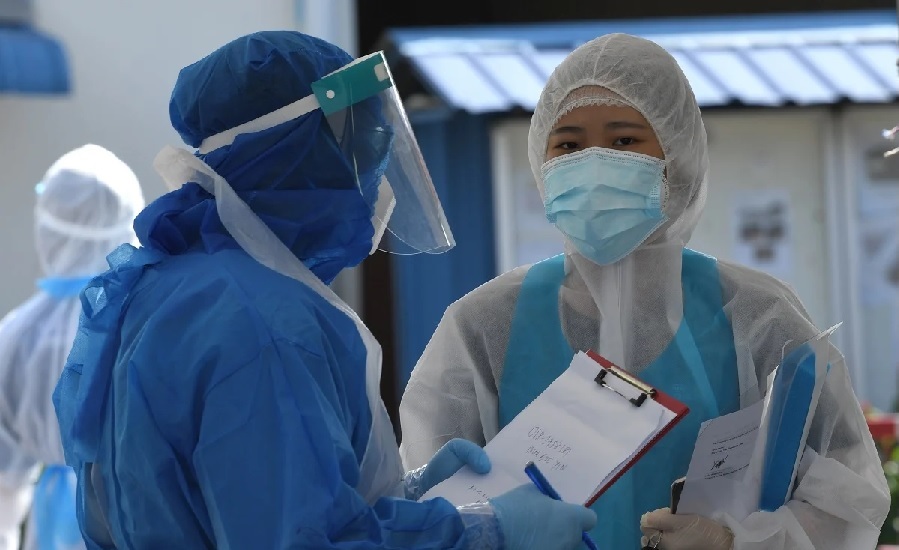 KUALA LUMPUR (Dec 2): Malaysia today logged 851 new confirmed Covid-19 cases, lower than the 1,472 infections reported yesterday, while two more have died from the pandemic, according to Health director-general Tan Sri Dr Noor Hisham Abdullah.
This brought the total number of infections since the January onset of the pandemic in the country to 68,020, meanwhile nationwide Covid-19 death toll rose to 365.
Dr Noor Hisham said that out of the 851 new Covid-19 cases reported today, four were imported while 847 involved local transmissions.
The country has recorded 57,801 confirmed cases since the start of the third wave of Covid-19 infections on Sept 20, from 10,219 total infections then.
"The Klang Valley, comprising Selangor, Kuala Lumpur and Putrajaya, reported 334 cases, representing 39.2% of today's new cases," said Dr Noor Hisham at a media briefing today.
Of this total, he said Selangor contributed 249 cases, while Kuala Lumpur recorded 85 cases.
Sabah, the second-worst-hit state, logged 229 cases, while Johor has 102 cases, said Dr Noor Hisham.
He added that 658 patients recovered today, bringing total recoveries so far to 56,969.
However, active cases — meaning those who carry high transmission risks — increased to 10,686 from 10,495 reported yesterday as new infections outpaced recoveries.
Currently, 122 patients are being treated in intensive care units, with 47 needing ventilators.
As for the fatalities, the two deaths were recorded in Sabah, involving two men with diabetes, high blood pressure and asthma. The deceased were aged between 63 and 84 years.
Dr Noor Hisham also announced five new Covid-19 clusters, namely the Desa Pinang cluster, the Impian cluster, the Baloi cluster, the Jernai cluster, and the Seri Wangsa cluster with a total of 85 infections.
The Desa Pinang cluster involving Kepong, Lembah Pantai, Titiwangsa and Cheras in Kuala Lumpur as well as Gombak in Selangor has 25 cases; followed by the Impian cluster in Gombak, Selangor with nine cases; the Baloi cluster spans Johor Bahru and Pontian in Johor with 30 cases; the Jernai cluster in Titiwangsa, Kuala Lumpur has 13 cases; and the Seri Wangsa cluster that is also present in Titiwangsa, Kuala Lumpur has eight cases.
A total of 369 clusters have been reported by the Ministry of Health so far.
On another note, about 186 clusters have been declared ended after no new cases were reported in 28 days, including two clusters today, namely the Cahaya cluster in Selangor and Negeri Sembilan and the Alma cluster in Penang.
Get the latest news @ www.EdgeProp.my