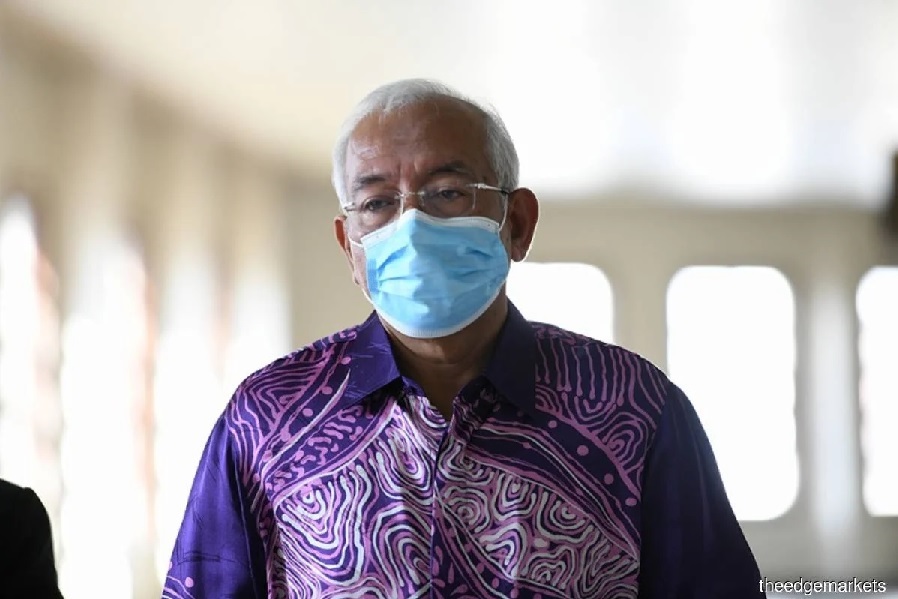 KUALA LUMPUR (Dec 11): Former education minister Datuk Seri Mahdzir Khalid (pictured), who is now chairman of Tenaga Nasional Bhd, has again denied that he took a hefty bribe in exchange for awarding a RM1.25 billion solar power project in Sarawak back in 2016.
The RM1.25 billion solar power project, which was intended to provide electricity to 369 rural schools in Sarawak, was awarded by Mahdzir's ministry to Jepak Holdings Sdn Bhd.
At the centre of this contract award is Datin Seri Rosmah Mansor, wife of former prime minister Datuk Seri Najib Razak. She is facing charges of having solicited RM187.5 million from Jepak to help the firm secure the project, and for having taken a bribe of RM6.5 million from Jepak's managing director Saidi Abang Samsuddin.
Mahdzir, the fifth witness, was recalled back to the witness stand today — the last day of the prosecution's case — for an additional round of questioning by the defence team, 10 months after he first testified for the case in February this year.
Rosmah's lawyers, Datuk Akberdin Abdul Kader and Datuk Jagjit Singh, who resumed the cross-examination, questioned Mahdzir on several properties that he owned, as well as a letter sent to Najib asking for the Finance Ministry to make a due diligence exception for Jepak.
Mahdzir, who was also grilled about this request he made in February, was further questioned today as to why the controversial contract was still awarded to the company, despite concerns and warnings about the company's credibility raised by the Ministry of Finance.
The lawyers put it to the former minister that he had vested interest in a RM60 million bribe, which he purportedly took from Saidi, who is also his old friend, in exchange for the award of the contract.
Mahdzir, who strongly denied the suggestion in today's session, had also denied the accusation in August through a media statement, after reports surfaced that he had asked for the kickback.
At the time, Jepak's consultant Rayyan Radzwill Abdullah, another witness in this case, had testified that the accusations were true.
On a separate matter, the trial's presiding judge Justice Mohamed Zaini Mazlan turned down the prosecution's application to tender an audio recording of a conversation between Rosmah and Najib. The prosecution previously applied to admit the audio clip as evidence to show Rosmah's character as being commanding.
"I am unable to provide brief grounds due to time constraints but I am disinclined to admit the audio recordings and transcripts as evidence," Zaini said.
The prosecution team then proceeded to close its case, concluding 33 days of hearing and 23 witnesses on the stand. Both defence and prosecution agreed to have written submissions filed between Dec 28, 2020 and Jan 4, 2021, with the next hearing date set to Feb 10, 2021.
Get the latest news @ www.EdgeProp.my
Subscribe to our Telegram channel for the latest stories and updates