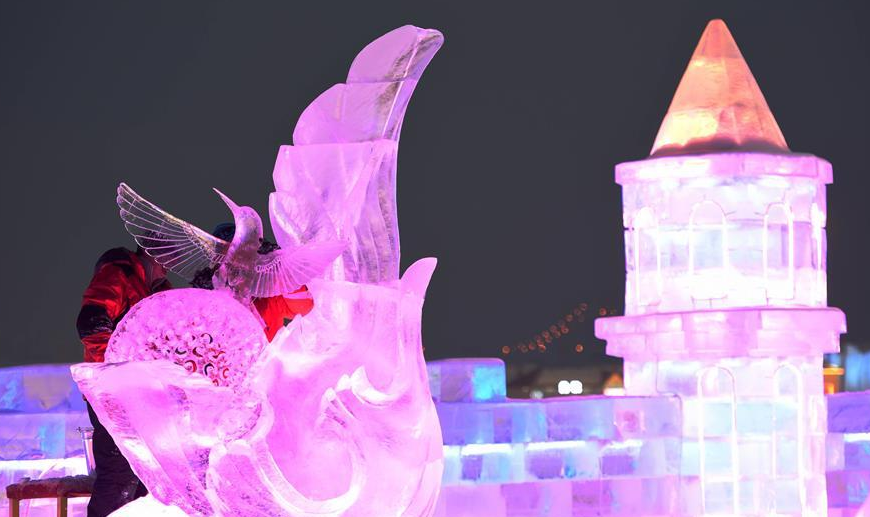 KUALA LUMPUR (Dec 23): Most of the Northern Hemisphere is now going through winter, and it is no exception for the northeastern Chinese city Harbin.
Known for its harsh winters and located close to Russia, Harbin in recent years has become sort of famous for stupendous ice structures made every year during the Harbin International Ice and Snow Festival.
It is with this in mind that "ice miners" are "harvesting crate-sized blocks" of ice from the city's frozen Songhua river.
According to a report from Reuters, "tens of thousands of ice blocks have been prised out of the river" since early this month "to build life-sized castles, pagodas, bridges and even a functioning hotpot restaurant".
And why is ice from the Songhua river being used? "Artificial ice isn't that thick, and isn't strong enough to stand in the wind," Wang Qiusheng told Reuters
Wang is of course the expert as he has been carving ice at the festival for two decades now.
The 37th Harbin International Ice and Snow Festival is scheduled to kick off on Jan 5 next year.
Another ice builder, Zhang Wei told the news wire that they go to the rover at "6am everyday" to get the river ice.
"We need to work overtime sometimes, until 8 or 9pm, even late after midnight," he added.
With China's borders being "heavily restricted" owing to the Covid-19 pandemic, foreign tourists will not figure much for the festival this year.
Maybe a trip there to escape Malaysia's permanent summer when Covid-19 is conquered in 2022, fingers crossed.
Get the latest news @ www.EdgeProp.my
Subscribe to our Telegram channel for the latest stories and updates