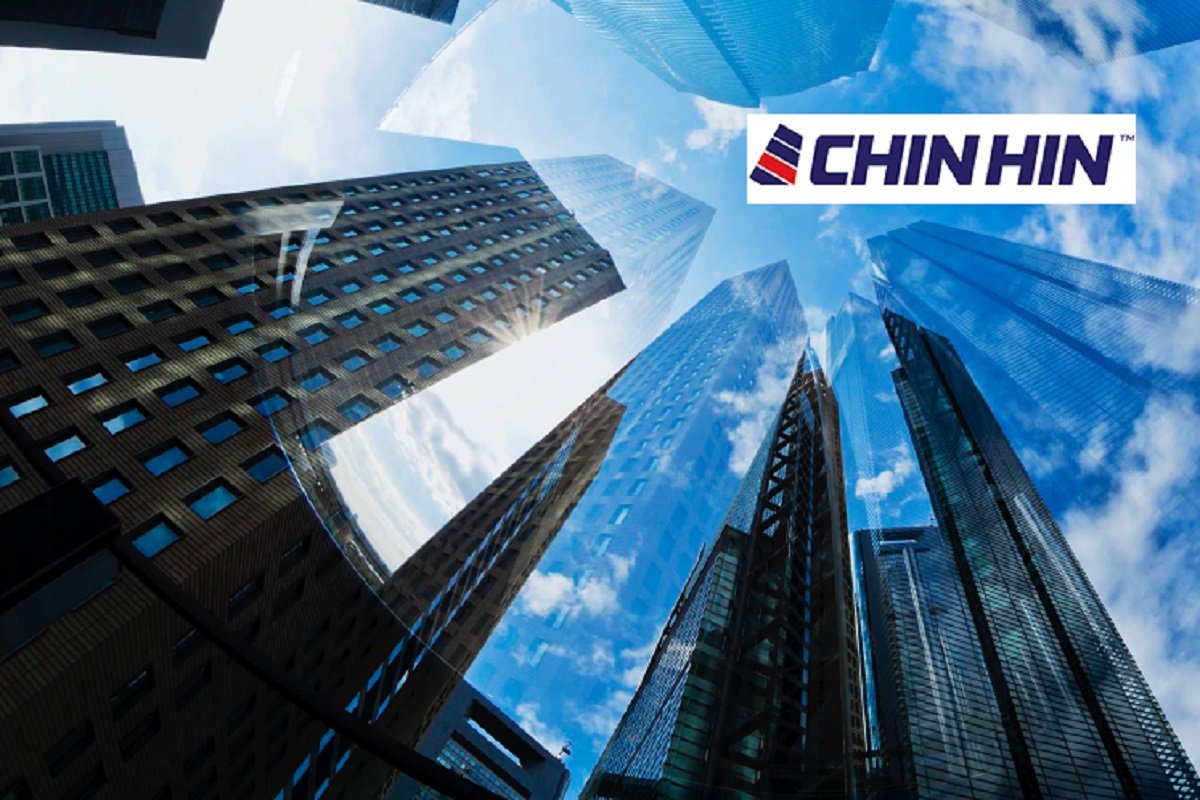 KUALA LUMPUR (Dec 28): Chin Hin Group Bhd has proposed to acquire a 51.5% stake in Chin Hin Group Property Bhd (CHGP) for RM88.86 million from its chairman Datuk Seri Chiau Beng Teik and his family.
The group also announced a bonus issue of 278.19 million shares.
In a bourse filing, Chin Hin announced that it had signed a sale and purchase agreement with Chin Hin executive chairman Beng Teik and his son, who is also Chin Hin managing director, Haw Choon alongside their vehicle Divine Inventions Sdn Bhd to acquire 176.61 million shares or a 51.5% stake in CHGP and 37.65 million or 30.9% of the warrants in CHGP for RM88.86 million.
According to Chin Hin, Divine Inventions controls 116.61 million CHGP shares (equivalent to a 34% stake) and 2.79 million or 2.3% of the warrants in CHGP. Beng Teik himself controls a 15.2% stake in CHGP and 28.6% of CHGP's warrants. Haw Choon directly controls 7.86 million shares in CHGP.
The total purchase consideration for the deal is based on a 45 sen per share and 25 sen per warrant price.
This price per share is a 6.9% discount to CHGP's five-day volume weighted average market price (5DWAMP) of 48.36 sen, while the price per warrant is an 11.8% discount to CHGP's 5DWAMP per warrant of 28.36 sen.
"The purchase consideration of RM88.86 million will be funded via a combination of internally generated funds, bank borrowings and fund raising exercise, the proportions will be determined later after taking into consideration Chin Hin group's gearing level, interest costs and cash reserves," Chin Hin said on the source of funding for the deal.
On the deal's rationale, Chin Hin said the acquisition represents a strategic opportunity for it to expand into the property development segment, which complements its building materials business.
"Upon completion of the proposed acquisition, the group will hold 51.5% of CHGP, which will result in such equity interest being consolidated by the group. This is expected to increase the profitability and strengthen the financial position of Chin Hin," the firm said.
The Chiau family controls CHGP through Divine Inventions, which is, in turn, a subsidiary of the Chiau family's vehicle PP Chin Hin Realty Sdn Bhd.
It is worth noting that Beng Teik is CHGP's non-independent and non-executive chairman, while Haw Choon is an executive director at CHGP.
The move is subject to Chin Hin shareholder approval, which will be balloted at a to be convened extraordinary general meeting (EGM), as well as due diligence on CHGP by Chin Hin.
Chin Hin's shareholdings will increase from zero to 51.5% after the deal, and as such, it will be obliged to undertake a mandatory takeover on all remaining CHGP shares and warrants it does not own.
While Chin Hin will emerge as the new major shareholder in CHGP, Chin Hin said ultimately the controlling shareholders will still be Chiau family by virtue of their aggregate shareholding of 71% in Chin Hin.
It noted that Chin Hin has obtained an exemption from a mandatory offer obligation from the Securities Commission Malaysia on Dec 23, as the Chiau family has statutory control in Chin Hin as a result of their controlling stake.
Beng Teik, his alternate Shelly Chiau, and Haw Choon have abstained and will continue to abstain when it comes to voting and deliberations of the acquisition at a boardroom level. They will also abstain from voting at the EGM for the acquisition.
Bonus issue
At the same time, Chin Hin will be conducting a bonus issue of 278.19 million new shares on the basis of one bonus share for every two ordinary shares held in Chin Hin.
"The entitlement date will be determined and announced at a later date by the board upon receipt of all relevant regulatory approvals. The proposed bonus issue is not intended to be implemented in stages over a period of time," Chin Hin said.
As a result of the bonus issue, Chin Hin's share capital will increase to 834.58 million shares, from 556.39 million shares previously.
M&A Securities Sdn Bhd has been appointed as the adviser for the proposals. Given that the proposal is a related party transaction, Strategic Capital Advisory Sdn Bhd has been appointed as the independent adviser to advise the non-interested directors and non-interested shareholders of Chin Hin on the acquisition.
The proposals are expected to be completed in the first quarter of 2021 (1Q21).
At Bursa Malaysia's noon market break, Chin Hin was 4.58% or seven sen higher at RM1.60, valuing it at RM890.21 million. CHGP shares were unchanged at 49.5 sen, for a market capitalisation of RM169.77 million.
Get the latest news @ www.EdgeProp.my
Subscribe to our Telegram channel for the latest stories and updates