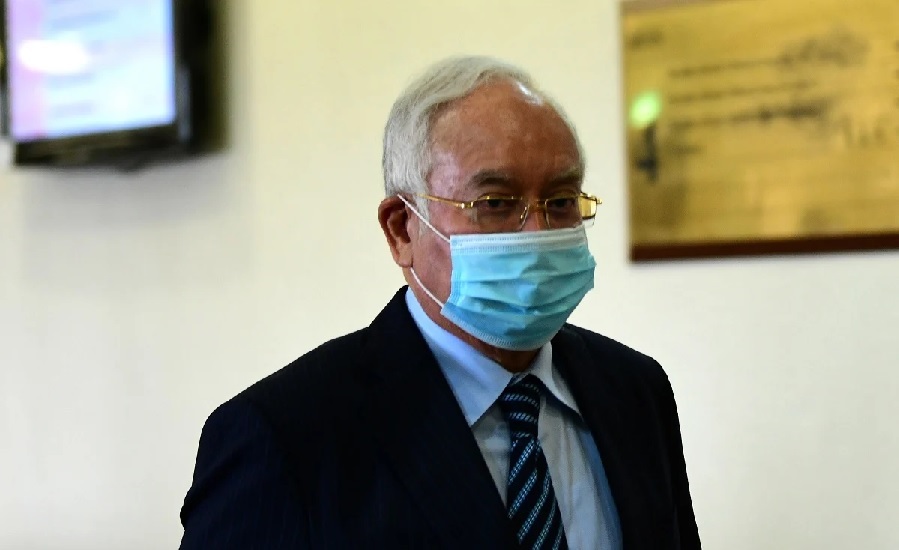 KUALA LUMPUR (Jan 6): Although fugitive businessman Low Taek Jho (Jho Low) was the alleged mastermind behind the transfer of millions of ringgit out of 1Malaysia Development Bhd (1MDB), at the end of the day it was former prime minister Datuk Seri Najib Razak (pictured) who was the ultimate boss, said former 1MDB CEO Mohd Hazem Abdul Rahman.
Hazem, testifying as a prosecution witness in Najib's 1MDB-Tanore corruption trial, said this when senior defence counsel Tan Sri Muhammad Shafee Abdullah asked him who was the 1MDB "boss".
Shafee queried Hazem whether he had raised concerns to Najib during his tenure as CEO from 2013 to 2015 when media reports began to surface about the sovereign wealth fund being in financial trouble.
The witness replied that he had no access and therefore relied on his chairman Tan Sri Lodin Wok Kamaruddin to speak to the prime minister, as well as on media reports and members of parliaments to bring the issue to the attention of Najib.
Shafee: Can't believe what the media says. And you can't take the MPs word as truth either. There's a lot of drama in Parliament. You can't say this is raised in Parliament therefore I don't need to raise it to my boss. Because Datuk Seri Najib, as you correctly point out, is the shareholder. The ultimate shareholder. He is your boss, in a way. From your perspective.
Hazem: He is the ultimate boss.
The lawyer later queried the witness on his statement which had suggested that 1MDB was formed for the benefit of Umno, the main political party in the Barisan Nasional coalition.
Hazem said he had heard this from Jho Low at his first meeting with the businessman at the Shangri La Hotel with Najib's former principal private secretary, the late Datuk Seri Azlin Alias.
Shafee then asked the witness whether he knew of any dirty business arising from the company.
Shafee: Did you realise something was rotten there? It's like the Shakespeare quote, 'something was wrong in the state of Denmark!'
Hazem: I realised that this company would be used as a political vehicle to raise funds.
Shafee: But that's against company law
Hazem: I did not realise that. I knew the company was involved in the TRX project.
The lawyer went on to ask if Hazem had seen money or contracts given to Umno, to which the witness replied no.
In his testimony and witness statement, Hazem had testified that Jho Low had told him in his meeting at the Shangri La Hotel to get the chief operating officer job, and that 1MDB was set up to help fund Umno.
Shafee: In hindsight, this could all be a scheme by Jho Low [to siphon money from the fund]?
Hazem: Jho Low was the mastermind.
Shafee: You met Jho Low, how would you describe his character?
Hazem: He projected himself as someone who is representing the PM.
The trial continues tomorrow.
Get the latest news @ www.EdgeProp.my
Subscribe to our Telegram channel for the latest stories and updates