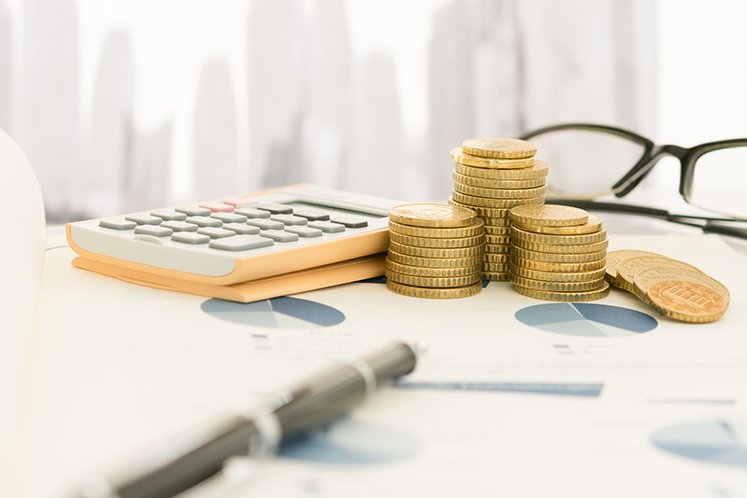 KUALA LUMPUR (Feb 5): Bank Negara Malaysia (BNM) announced today an additional allocation of RM2 billion for the Targeted Relief and Recovery Facility (TRRF) and the establishment of a RM200 million Disaster Relief Facility (DRF) 2021.
BNM said in a statement it would increase the allocation for the TRRF by another RM2 billion, increasing the total allocation of the facility to RM4 billion.
The facility will be available until Dec 31, 2021 or full utilisation, whichever is earlier, it said.
The bank also noted that small and medium enterprises (SMEs) that are recipients of the Special Relief Facility and PENJANA SME Financing are now eligible to apply for the TRRF, subject to a total financing limit not exceeding RM500,000.
For SMEs in the tourism and tourism-related services subsectors, assistance remains available under the existing PENJANA Tourism Financing, it said.
Further details are in Appendix 1 below.
Meanwhile, BNM said the DRF 2021, with an allocation of RM200 million, is established to alleviate the financial burden and assist in the resumption of business operations of SMEs affected by recent floods in districts identified by Agensi Pengurusan Bencana Negara as flood disaster areas.
According to the central bank, the DRF 2021 aims to assist SMEs in covering costs of repairs and replacements of damaged assets for business use.
It is available to Malaysian SMEs, including microenterprises, with a maximum amount of financing of up to RM500,000 per SME and up to RM75,000 per microenterprise, it said.
It also said the tenure of the financing is up to five years, including a moratorium period of six months on both principal and interest payments.
The financing rate is up to 3.50% per annum, inclusive of the guarantee fee; the facility will be available until July 31, 2021 or full utilisation, whichever is earlier.
"Affected businesses can apply for financing at a concessionary rate from participating financial institutions which comprise commercial banks, Islamic banks and development financial institutions regulated by BNM," said the central bank.
Further details of the DRF 2021 are provided in Appendix 2 below. More information is also available at www.bnm.gov.my/sme-financing.
SMEs in other sectors can access the various facilities available under BNM's Fund for SMEs. Details of these funds are available at www.bnm.gov.my/covid19/.
The public may also contact BNM at bnm.my/LINK if they face any difficulties with respect to the above facilities.
Appendix 1: Targeted Relief and Recover Facility (TRRF)
Features

Details

Objective

Provide relief and support recovery for SMEs in the services sector affected by reintroduction of containment measures since June 2020, except tourism and tourism-related subsectors

Allocation

RM4 billion

Eligibility

SMEs* in services sector affected by reintroduction of COVID-19 containment measures since June 2020 (except for tourism and tourism-related subsectors), such as:

Personal services (e.g. repair of computers / household goods, laundry, hairdressing, beauty)

Food and beverage service activities

Human health and social work activities

Arts, entertainment and recreation

Wholesale and retail trade

Business services (e.g. professional, scientific and technical activities; administrative and support service activities)

Note: Recipients of the Special Relief Fund and PENJANA SME Financing are eligible for the TRRF up to an aggregate limit of RM500,000 per SME

Working capital only

Financing size

Up to RM500,000 per SME; and

Up to RM75,000 per micro enterprise.

Note: The above is applicable for SMEs with common shareholder(s) of > 20% shareholding

Financing rate to SMEs

Up to 3.50% per annum, inclusive of guarantee fee

Tenure

Up to 7 years, with a moratorium on monthly instalments of at least 6 months

Guarantee coverage

SMEs: 80% (0.5% p.a. guarantee fee);

Optional for participating financial institutions – Micro enterprises: 90% (0.5% p.a. guarantee fee).

Participating financial institutions can obtain guarantee coverage from the Credit Guarantee Corporation Malaysia Berhad (CGC) / Syarikat Jaminan Pembiayaan Perniagaan (SJPP)

Application procedure

Interested SMEs may apply for the TRRF at participating financial institutions which comprise:

Affin Bank Berhad / Affin Islamic Bank Berhad

Alliance Bank Malaysia Berhad / Alliance Islamic Bank Berhad

AmBank (M) Berhad / AmBank Islamic Berhad

Bangkok Bank Berhad

Bank Islam Malaysia Berhad

Bank Kerjasama Rakyat Malaysia Berhad (Bank Rakyat)

Bank Muamalat Malaysia Berhad

Bank of China (Malaysia) Berhad

Bank Pertanian Malaysia Berhad (Agrobank)

Bank Simpanan Nasional

CIMB Bank Berhad / CIMB Islamic Bank Berhad

HSBC Bank Malaysia Berhad / HSBC Amanah Malaysia Berhad

Hong Leong Bank Berhad / Hong Leong Islamic Bank Berhad

Malayan Banking Berhad / Maybank Islamic Berhad

MBSB Bank Berhad

OCBC Bank (Malaysia) Berhad / OCBC Al-Amin Bank Berhad

Public Bank Berhad / Public Islamic Bank Berhad

RHB Bank Berhad / RHB Islamic Bank Berhad

Small Medium Enterprise Development Bank Berhad (SME Bank)

Standard Chartered Bank Malaysia Berhad

United Overseas Bank (Malaysia) Berhad

Availability

Until 31 December 2021 or full utilisation (whichever is earlier)
*At least 51% shares held by Malaysians and as defined by SME Corp's Guidelines on
National SME Definition accessible at:
https://www.smecorp.gov.my/images/pdf/2020/Guideline-SMEDefinition_updated.pdf
Appendix 2: Disaster Relief Facility 2021
Features

Details

Objective

To alleviate the financial burden of SMEs affected by floods and enable them to resume their business operations

Allocation

RM200 million

Eligibility criteria

Microenterprises and SMEs* affected by floods located in districts identified by Agensi Pengurusan Bencana Negara as flood disaster areas

Purpose of financing

Repairs and/or replacement of assets for business use (e.g. plants and machinery) which have been damaged by natural disasters; and/or

Working capital.

Note: Financing should not be used for refinancing of existing credit/financing facilities

Financing size

Up to RM500,000 per SME; and

Up to RM75,000 per micro enterprise.

Financing rate to SMEs

The maximum effective financing rate is up to 3.50% per annum, inclusive of guarantee fee

Tenure

Up to 5 years, including a moratorium period of 6 months on both principal and interest payments.

Guarantee coverage

80% guarantee cover at 0.5% p.a. guarantee fee.

Participating financial institutions can obtain guarantee coverage from the Credit Guarantee Corporation Malaysia Berhad (CGC) for this Facility

Application procedure

Affected businesses can apply for financing from participating financial institutions comprising commercial banks, Islamic banks and development financial institutions regulated by BNM.

Availability

Until 31 July 2021 or full utilisation (whichever is earlier)
*At least 51% shares held by Malaysians and as defined by SME Corp's Guidelines on
National SME Definition accessible at:
https://www.smecorp.gov.my/images/pdf/2020/Guideline-SMEDefinition_updated.pdf
Get the latest news @ www.EdgeProp.my
Subscribe to our Telegram channel for the latest stories and updates