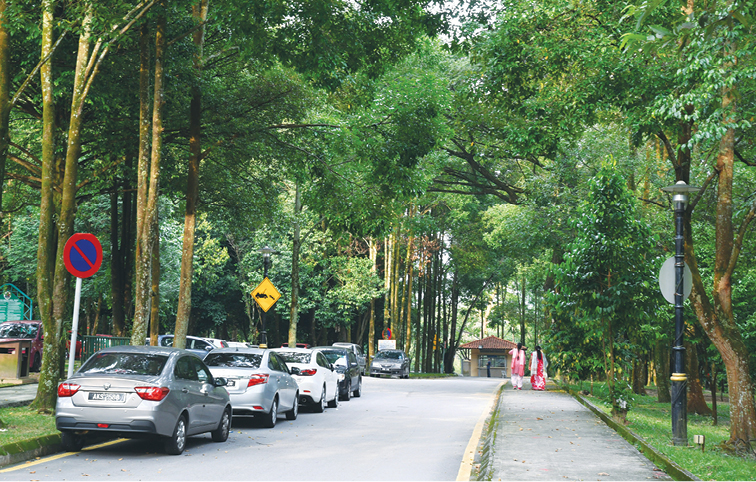 KUALA LUMPUR (Feb 6): Taman Tun Dr Ismail Residents' Association (TTDI RA) has today called on the KL mayor and Yayasan Wilayah Persekutuan not to appeal over the Jan 27 Court of Appeal decision on the status of Taman Rimba Kiara (pictured).
Instead, the TTDI RA said in a statement today that the authorities should "focus on delivering affordable landed units for the 98 longhouse families within the existing 4-acre footprint of the longhouse area".
"We request a meeting with the FT Minister, at the soonest practicable time, to collectively engage on the aforesaid townhouse permanent housing plan as proposed previously by the TTDI RA, which in our opinion would be an excellent showcase of the 'Wilayah Prihatin' spirit," it said.
The association also reiterated that the Court of Appeal decision has been "hailed" as a landmark ruling, including by the Malaysian Bar and legal experts and added that "the Datuk Bandar and Yayasan Wilayah Persekutuan should instead demonstrate their willingness to abide by the significant pronouncements issued by the Court of Appeal and concentrate resources on reforms to be in line with the judicial guidance provided".
"As KL residents we object to even more resources being used by DBKL and/or Yayasan WP to appeal a decision which is already so clear and definitive in its handling of the legal issues," said TTDI RA.
"DBKL is a government agency and as such, has a role to play to promote and safeguard the interest of the rakyat.
"And since this is a public interest initiatives championed by the citizens of Kuala Lumpur and supported by the general public, we urge DBKL to perform that role and not to spend valuable resources to challenge the will of the people," it added.