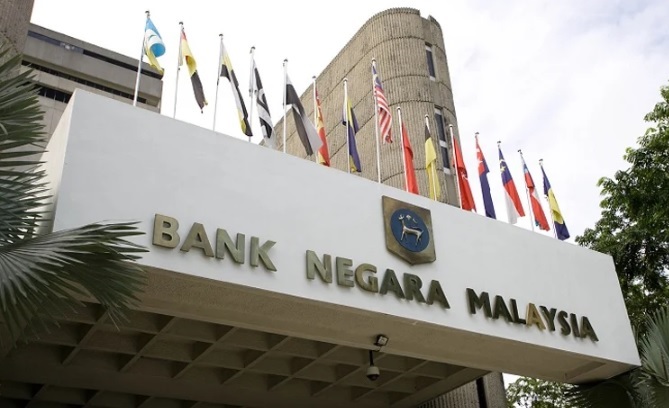 KUALA LUMPUR (Feb 11): Bank Negara Malaysia (BNM) is neither hawkish nor dovish, but it is defensive on the direction of the overnight policy rate (OPR).
Speaking at a virtual press conference in conjunction with the release of the economic data for the fourth quarter of 2020 (4Q20), BNM governor Datuk Nor Shamsiah Mohd Yunus stressed that the cumulative 125-basis-point slash on the OPR in 2020 will continue to stimulate the domestic economy.
The comment is understood as the central bank does not see any urgency to cut interest rates to drive growth while it will continue assessing the economic scenario locally and globally.
"Monetary policy will remain accommodative to support economic growth," she told the media.
Nor Shamsiah, likely to be the governor who has done the most aggressive rate cut in a short span of time in history, explained that the current low OPR rate at 1.75% will help to lower debt servicing and the cost of financing. And she believes it is low enough to encourage more borrowings to support growth.
She noted that it is also important for "demand management tools such as monetary policy to be complemented by supply side and structural policies" to ensure the economy experiences sustainable recovery.
Furthermore, Noor Shamsiah emphasized that targeted measures will be more effective in addressing some of the pandemic induced problems experienced by specific economic sectors and groups.
For instance, she reiterated that a blanket loan moratorium is not the remedy to the current economic problems. It is a fallacy to think the economy can only be helped by the implementation of an automatic loan moratorium alone, she said.
"In the use of these policy tools, the bank will continue to implement policies judiciously and preserve policy space where possible. The bank's policy also includes regulatory flexibilities, supervisory measures and establishment of financing facilities and other complementary financial sector policies.
"Above all, I must stress that with economic and financial conditions remaining highly uncertain and continuing to evolve, MPC (Monetary Policy Committee) will continue to assess the implications on the prospects of economic growth in the medium term," said Nor Shamsiah.
The governor maintains the view that the domestic economy will be on a recovery path to register growth in 2021 compared with an annual contraction of 5.6% last year.
However, she acknowledges that the central bank is still assessing the economic health to decide if it needs to revise its initial growth forecast of 6.5% to 7.5% for 2021, given a combination of many new developments has arisen for instance the implementation and extension of the Movement Control Order (MCO 2.0), the resurgence of Covid-19 cases, the promise of vaccines and the brighter state of the world economy.
"So we are continuously assessing new data, and we will firm up in accordance with traditions this year's growth forecast when we release our Economic and Monetary Review for 2020. I hope everyone can be a bit patient because we will be meeting again sometime next month," she said.
The country's gross domestic product (GDP) shrank further in 4Q20, registering a contraction of 3.4% compared to a decline of 2.7% in 3Q20, as the recovery of the economy was impacted by the tightening of movement restrictions.
This brings full-year GDP performance in 2020 to a contraction of 5.6%, the biggest decline since 7.4% in 1998. The contraction is more severe than the Finance Ministry's projection of 3.5% to 5.5% for 2020.
For comparison, Malaysia's GDP contracted 17.1% in 2Q20, while it grew 0.7% in 1Q20. On a year-to-year basis, Malaysia's GDP grew 4.3% in 2019.
Labour market to remain weak
According to Nor Shamsiah, labour market conditions are expected to remain weak in the first half of 2021 before gradually improving in the second half of the year, supported by improvement in economic activities.
The governor noted that the position of the conditional movement control order (CMCO) from October 2020 had resulted in the unemployment rate edging upwards to 4.8% in December, as jobless claims also increased, particularly in tourism-related industries, in November before tapering slightly towards the end of the quarter.
Notably, job placement rates, which were steadily improving since June 2020, also declined since the CMCO in October.
Higher oil prices to fuel inflation
The country's headline inflation is expected to average higher this year simply because of expected recovery of global oil prices. However, core inflation is expected to remain subdued amid continued spare capacity in the economy, said BNM.
"For 2021, headline inflation is projected to average higher, primarily due to higher global oil prices. Underlying inflation is expected to remain subdued amid continued spare capacity in the economy. The outlook, however, is subject to global oil and commodity price developments," said the governor.
In 4Q20, headline inflation declined 1.5%, in part reflecting the larger decline in retail fuel prices, as compared to the corresponding period last year, the statistics show. Meanwhile, core inflation moderated to 0.8% due mainly to lower inflation for communication services and rental.
For 2020, the country experienced a deflation of 1.2%, in line with earlier assessments, due mainly to the substantially lower global oil prices.
Get the latest news @ www.EdgeProp.my
Subscribe to our Telegram channel for the latest stories and updates