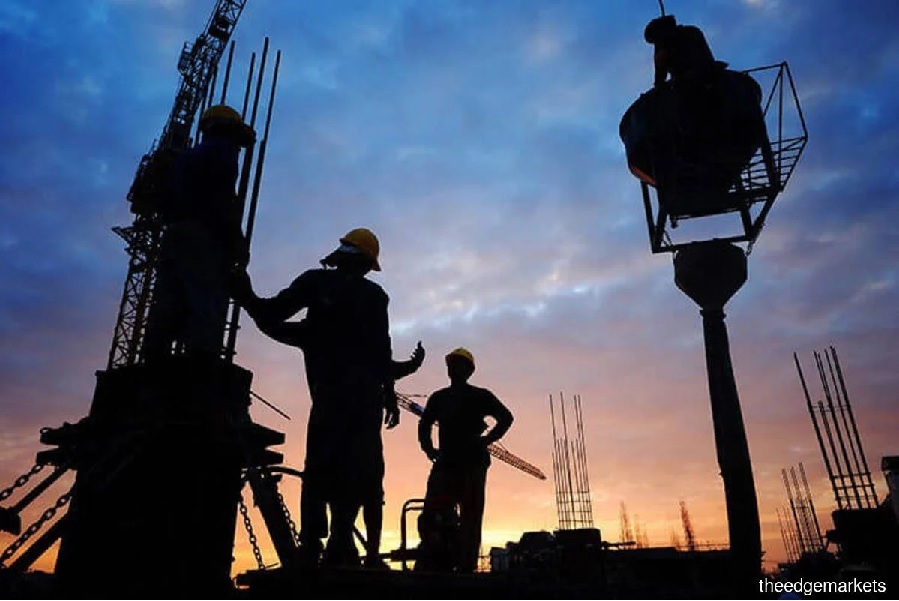 KUALA LUMPUR (Feb 17): Nearly 700 companies from various sectors have been acknowledged by the Ministry of International Trade and Industry and Ministry of Human Resources as shared prosperity organisations as at Feb 12.
To this end, these companies received the e-Shared Prosperity Organisation (eSPO) Acknowledgement Certificate (e-certificate) issued by Malaysia Productivity Corporation (MPC) which is driving the campaign to encourage more companies to join the ranks.
MPC has noted that the take-up rate among construction companies in particular, is still low, at only 47, and is urging more in the sector to claim the acknowledgement.
This is because through eSPO, the companies could attract more locals to work in the construction business, hence reducing the reliance on foreign workers, said director-general Datuk Abdul Latif Abu Seman.
"Research has indicated that implementation of Productivity-Linked Wage System (PLWS) has increased business profitability, performance, and productivity where incentives, compensations and bonuses are fairly distributed to employees.
"The flexible wage system also allows employers to adapt to the changing economic situation where there is impartiality in managing workers' salaries and benefits. As such, shared prosperity organisations have the advantage as employees' choice of workplaces," he said in a statement yesterday.
eSPO acknowledges companies that implement PLWS, a flexible wage system which is based on gain-sharing and mutual wealth creation between employer and employee.
Meanwhile, Construction Industry Development Board (CIDB) Malaysia chief executive officer Datuk Ir Ahmad 'Asri Abdul Hamid said profit sharing, especially in terms of performance bonus and other criteria such as multiskilling and multitasking, cost saving, as well as reduction of wastage incentives needed to be enhanced.
"Knowing that every aspect towards company's business goal is considered and fairly compensated, employees will engage and contribute more.
"To be acknowledged as shared prosperity organisation under eSPO wouldn't be difficult for construction companies as some criteria have already being implemented," he pointed out.
He said the companies have nothing to lose and everything to gain.
"Acknowledged eSPO companies entails conducive and fair working environment, and this is what employees are looking for in an employer. This is what the locals are looking for," he said.
Among the companies that have been acknowledged as shared prosperity organisations under eSPO are UEM Sunrise Berhad, Projek Lintasan Kota Holding Sdn. Bhd, Mewah Kota Sdn. Bhd, PIJ Property Development Sdn. Bhd, MNH Padu Resources, Dynamic Fire Defence, Uniframe Marketing Sdn Bhd and WS Integrated Sdn Bhd.
Construction companies that are interested to apply for the eSPO Acknowledgement Certificate may visit http://www.mpc.gov.my/espo/.
Get the latest news @ www.EdgeProp.my
Subscribe to our Telegram channel for the latest stories and updates