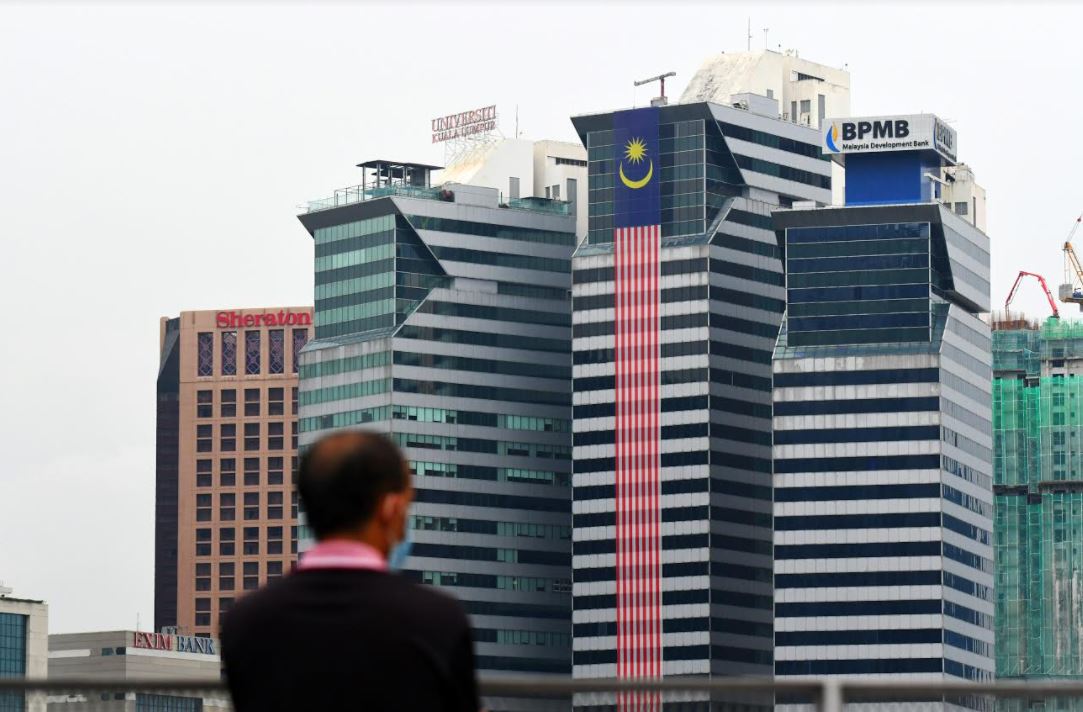 KUALA LUMPUR (Feb 23): Higher provisioning is expected to have a weakening effect on Malaysian banks' profitability in the fourth quarter of 2020 (4Q20), due to be released this week, given the need to cushion the economic and financial shocks from the Covid-19 pandemic.
Official data by Bank Negara Malaysia (BNM) in its latest Quarterly Bulletin for 4Q20 showed the banking system's pre-tax profit declined over the year from RM8.55 billion in 1Q20, to RM8.05 billion in 2Q20, and subsequently to RM8.2 billion in 3Q20.
BNM forecasts banks' pre-tax profit to come in at RM6.35 billion for 4Q20. These figures were derived after deducting "impairment and other provisions" and adding "other income".
This is despite net interest income (NII) improving over the quarters, with NII for 4Q20 expected to grow to RM13.9 billion from RM13.52 billion in 3Q20.
Malaysian banks are expected to be releasing their fourth quarterly financial results this week.
A closer look shows the "impairment and other provisions" component increasing over the quarters, which can be explained with the end of the government's blanket loan moratorium on Sept 30, 2020.
For 4Q20, BNM expects "impairment and other provisions" to come to RM5.88 billion, compared with RM3.31 billion in 3Q20, RM2.37 billion in 2Q20 and RM2.77 billion in 1Q20.
This does point to a correlation between banks' earnings and their provisions, banking analysts and economists contacted by The Edge said.
This is because higher impaired loans would mean higher provisions and hence lower earnings, explained MIDF Research head of research, Imran Yusof.
Non-performing loans reached a nine-year high of RM28.7 billion as at end-2020 according to the central bank's data.
From RM24.9 billion in September, total impaired loans rose to RM25.7 billion in October and subsequently to RM27.8 billion and RM28.7 billion in November and December respectively.
Banks could also be making additional provisions to reflect the current economic climate, in order to be prudent, said Imran.
Bank Islam chief economist Dr Afzanizam Abdul Rashid is of the view that pre-tax profit is going down because the impairment provision has been rising.
"This was reflected in the gross impaired ratio which has gone up to 1.57% in 4Q20, from 1.37% in 3Q20, 1.44% in 2Q20, and 1.57% in 1Q20," he said, citing BNM data released last month.
However, he added that the buffer on banks' profitability could come in the form of fee-based income and also profits from selling the govvies when the yields were low.
Banks generally build up provisioning on a front load basis based on their expectations and macroeconomic variables, said one analyst who declined to be named.
Therefore the upcoming 4Q20 results are unlikely to see banks deliver stellar sets of earnings numbers based on BNM's estimates.
However, this is not surprising because banks have already guided on higher provisioning, the analyst commented.
For 2021, an absence of modification losses will help improve banks' performances, while provisions are also expected to be much less as the economy recovers, the analyst explained.
Imran said MIDF is expecting banks' 4Q20 earnings to come in lower on a year-on-year basis. "This is due to the fact that we expect provisions will remain elevated due to the Covid-19 pandemic. However, net interest income is expected to begin recovering despite the multitude overnight policy rate cuts as the effect of those cuts should normalise by then," he said.
Get the latest news @ www.EdgeProp.my
Subscribe to our Telegram channel for the latest stories and updates