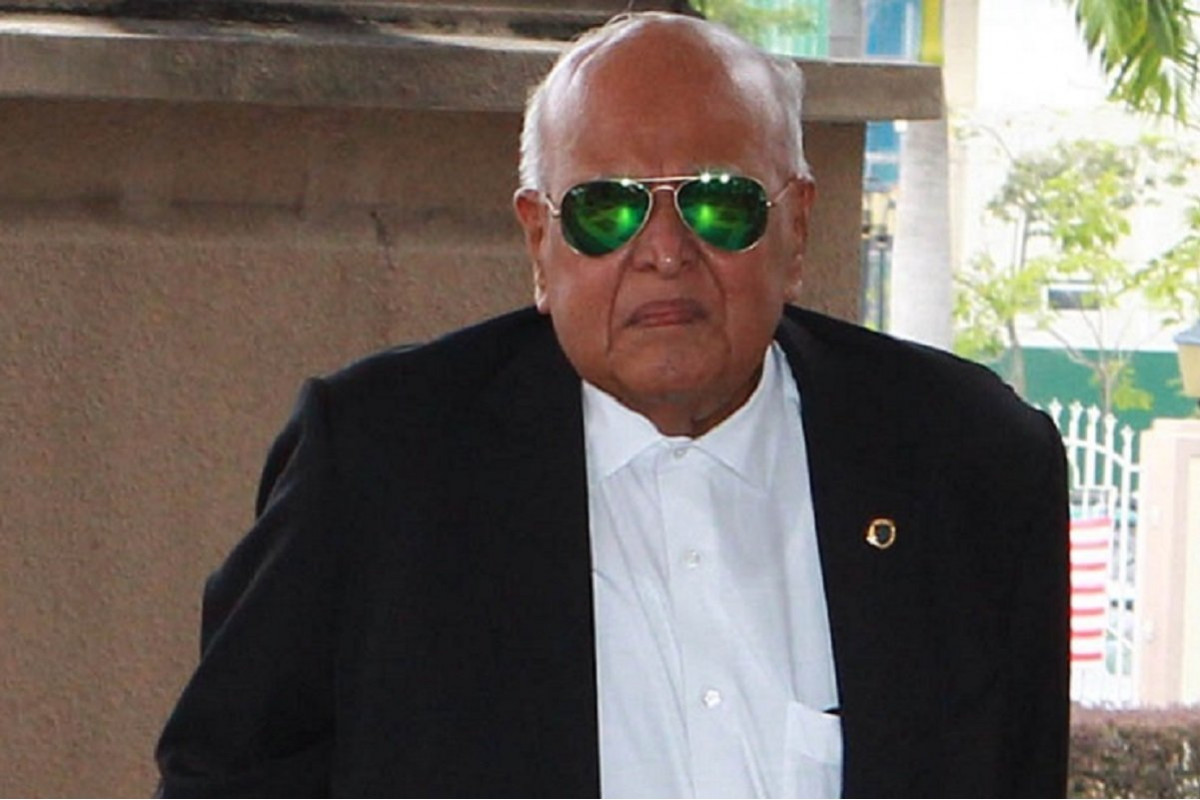 PUTRAJAYA (Feb 25): The Court of Appeal has fixed June 17 to hear an appeal from Datuk Seri Najib Razak and his lawyer Tan Sri Muhammad Shafee Abdullah to stop former Federal Court judge Datuk Seri Gopal Sri Ram (pictured) from prosecuting them in 1Malaysia Development Bhd (1MDB) cases.
The date was revealed by senior federal counsel Shamsul Bolhassan to theedgemarkets.com following case management before the Court of Appeal's deputy registrar Radzilawatee Abdul Rahman yesterday.
"The hearing date of both appeals had been fixed on June 17," said Shamsul.
It was reported on Aug 28 last year that High Court judge Justice Datuk Seri Mariana Yahya had dismissed a civil action by the former premier and his lawyer to remove Sri Ram from prosecuting them, after the High Court criminal division had earlier dismissed their application.
Justice Mariana, who took one-and-a-half hours to deliberate on the issue, said the appointment of the former Federal Court judge as senior deputy public prosecutor by then Attorney-General (AG) Tan Sri Tommy Thomas was valid.
"The court must not interfere unless we find that the AG had misdirected himself in law or that his decision does not follow the statute. There is no evidence that the AG had misdirected himself in law. Hence, the court rules there should not be annullity in Sri Ram's appointment. The application is dismissed with costs," Mariana said.
The court ordered Najib and Shafee to each pay RM10,000 in costs.
In arriving at her decision, she also compared Sri Ram's appointment with Shafee's appointment made in the Datuk Seri Anwar Ibrahim Sodomy II case, which was done on the same provisions under Section 376(3) of the Criminal Procedure Code, and said the appellate court had found Shafee's appointment in that case was legal.
She said hence, similarly, Sri Ram's appointment under that same law is also legal.
Sri Ram fit and proper person
The judge also ruled that Thomas had found Sri Ram to be a fit and proper person to handle both cases, and had appointed him as lead prosecutor based on his discretion as the AG.
"The AG had made careful consideration in appointing Sri Ram to spearhead the prosecution, based on his experience (as the former Federal Court). The AG found Sri Ram to be a fit and proper person to lead the 1MDB prosecution," she said.
Najib and Shafee filed separate judicial review applications and named the AG or public prosecutor, the Malaysian government, and Sri Ram as respondents in challenging the former senior judge's appointment in leading the prosecution in their trials.
It was previously reported that another former AG, Tan Sri Mohamed Apandi Ali, had claimed Sri Ram had met him in early 2018 before the 14th general election, urging Apandi, who was then AG, to arrest and charge Najib for the financial scandal at 1MDB. Najib and Shafee claimed this constituted a clear bias Sri Ram had against Najib.
Prior to this, Najib and Shafee had also made separate applications to challenge Sri Ram's appointment at the criminal court, but this was rejected by the High Court, Court of Appeal, as well as the Federal Court.
The duo's judicial review applications to challenge Sri Ram's appointment were initially dismissed by Justice Datuk Azizah Nawawi, who has been elevated to the Court of Appeal.
However, the Court of Appeal allowed the matter to be remitted back to the High Court, and the apex court upheld this decision, which resulted in the matter being heard before Justice Mariana.
Najib is facing four abuse of power and 21 money-laundering charges in relation to RM2.28 billion of 1MDB funds, the trial for which is still ongoing.
Meanwhile, Shafee is facing two money-laundering charges in relation to RM9.5 million which he allegedly received from Najib that was said to be from 1MDB. The senior lawyer's trial has yet to commence.
Get the latest news @ www.EdgeProp.my
Subscribe to our Telegram channel for the latest stories and updates