10 Years and Above Multiple-owned Strata Residential (Silver)
Seni Mont'Kiara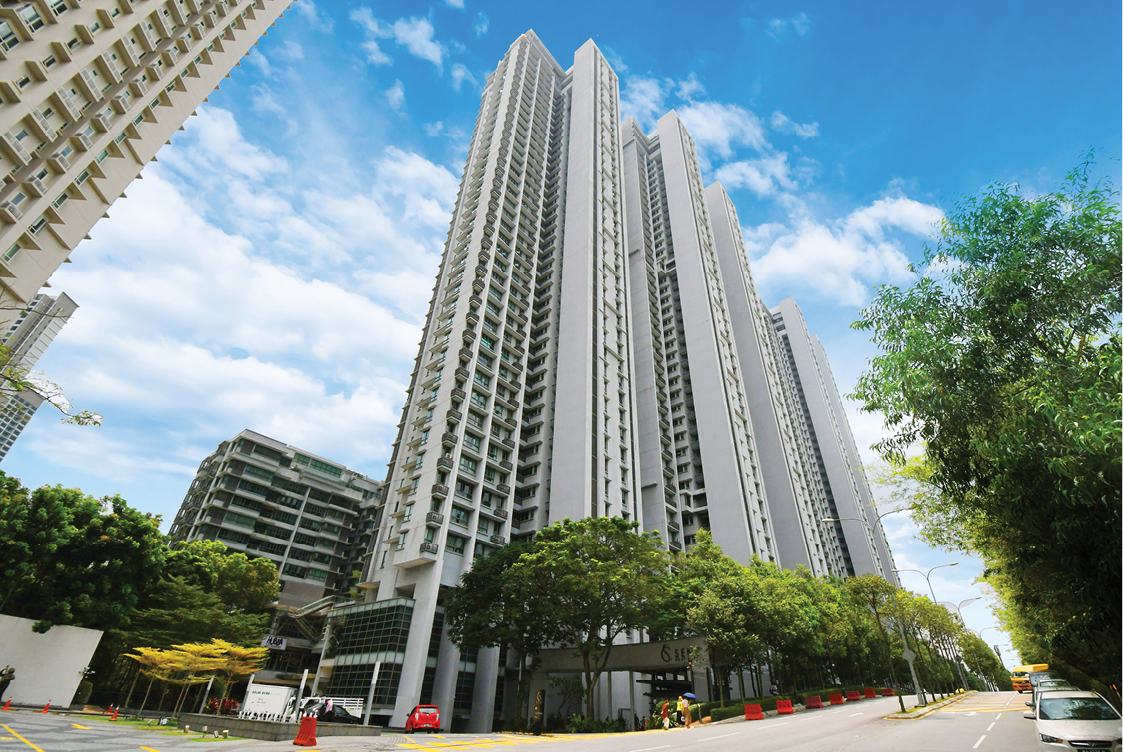 As a luxury condominium in the expat enclave of Mont'Kiara, Kuala Lumpur, Seni Mont'Kiara (Seni MK) certainly pulls no punches when it comes to lifestyle facilities.
The highlight of its three-acre recreational plaza is two Olympic-sized swimming pools set within an island-concept design by renowned landscape architect Karl Princic. Other facilities include tennis and squash courts, gym, a tai chi/yoga platform, Jacuzzi and a resort-style pool deck.
Developed by Amatir Resources, the 8.83-acre project comprises two 40-storey towers and two 12-storey blocks housing a total of 605 units. Each unit comes with its own private lift lobby. In line with the art-themed concept of the project, the four residential towers are named after painters Picasso, Van Gogh, Dali and Monet.
Since its completion in Aug 2010, the condominium has remained popular among expat tenants and homeowners looking for exclusivity. As of Nov 2020, occupancy is at 90%, of which 41% are tenants. The average collection rate of service charges is around 97%.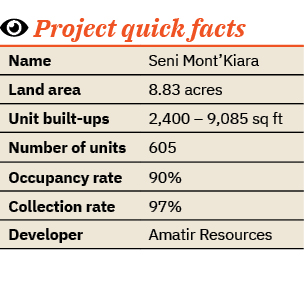 Such impressive figures would not have been achieved without the necessary upkeep especially when it boasts premium lifestyle facilities. At EdgeProp Malaysia's Best Managed & Sustainable Property Awards 2021, Seni MK has emerged as the Silver winner in the 10 Years and Above Multiple-owned Strata Residential category.
Appointed as the property manager of Seni MK about seven years ago, Henry Butcher Malaysia (Mont Kiara) Sdn Bhd (HBMK) has taken several improvement initiatives since 2018 to retain the high-quality living standards at the condominium.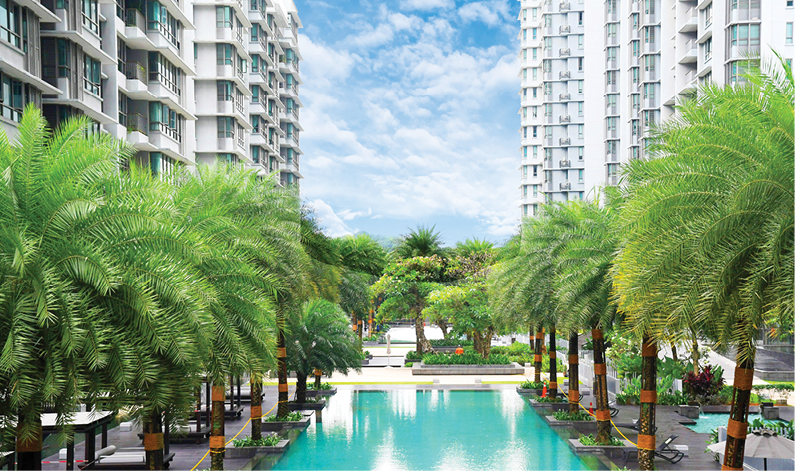 These include upgrades to the guardhouse, CCTV system and the installation of electric vehicle charging points. Besides that, an unused area in the condominium was transformed into an indoor activity area.
"We realised that Seni MK did not offer a lot of space for children as we could see them running around the hallway. This was worrying as it might pose a danger for themselves and to others as well," says Shereen Abdullah, chairlady of the Management Corporation (MC).
She explains that the upgrades were taken to meet the needs of residents in keeping with the times and to remain attractive to tenants.
To achieve more sustainable energy usage and spending, timers were implemented for air-conditioning in certain areas while conventional lights in the facility rooms were replaced by LED lights. An internal maintenance crew was also set up to attend to minor repairs instead of having to hire external service providers.
All the fundamentals of property management have been applied at Seni MK such as daily morning briefings and inspection walkabouts around the development to ensure that all facilities are functional for the residents.
"After a few years, the new feel was gone. So it boils down to maintenance and so, whatever needs to be improved, we have to do it," says Shereen.
Launched at an average RM741 psf, unit prices here have risen to around an average RM799 psf as of 3Q2020.
Effective communication
Managing director of HBMK Low Hon Keong says Seni MK's residents are well-informed residents who are exposed to high quality living standards. Meeting their expectations forms the management team's biggest challenge besides keeping the facilities in pristine condition.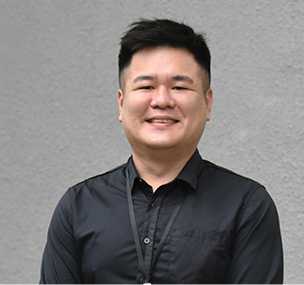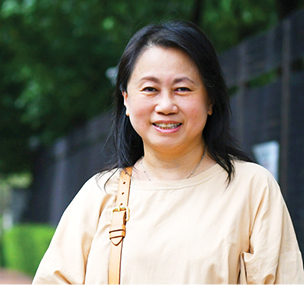 "This is a matured and high-end neighbourhood where each resident knows his or her rights. When they have queries, they would expect a fast response. So you have to equip yourself with a lot of knowledge and be on your toes," says Low, adding that the HBMK team is on standby 24/7 to accommodate any request by residents. This also means maintaining efficient communication with residents.
The decade-old condominium's building manager Jacky Ling shares that managing Seni MK is not only about managing the building or the MC members. "It is also about managing the residents."
With 600-over units, sub-comittees have been created to take charge of specific areas. A system has then been developed among the MC and sub-comittees towards effective communication and efficient work.
Good communication is even more pertinent during the Covid-19 pandemic and [in the beginning] the management team had to experiment with various means of communication to make sure all relevant information was delivered to residents without any confusion.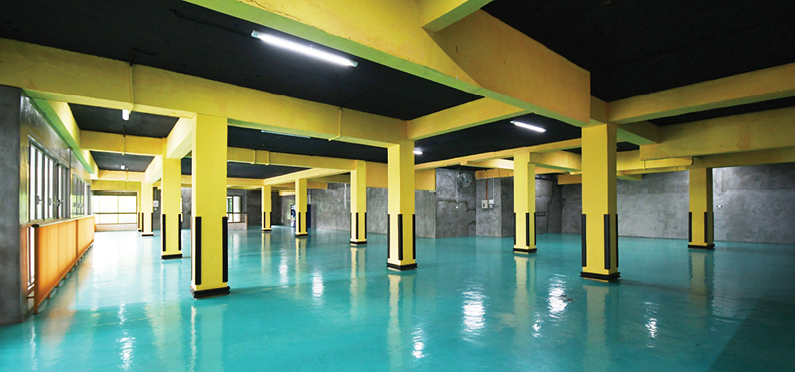 "During times of crisis such as the current pandemic, the right information is crucial," stresses Low.
The property management mobile application JagaApp, which has been implemented at Seni MK since 2018, has proved even more useful during the pandemic as it has provided a seamless registration process for visitors to the condominium. It also allows residents to book facilities, lodge complaints, access application forms and check notices uploaded by the management.
"We want to move with the times and if something is good, we will adopt it so that the attractiveness of Seni MK will always be there," Shereen says.
She and the HBMK team concur that the way forward for Seni MK is to keep on modernising and improving the condominium where necessary. One major project they are currently looking into is the repainting of the entire condominium.
Check out the microsite for Edgeprop's Best Managed & Sustainable Property Awards 2021 here
This story first appeared in the EdgeProp.my E-weekly on April 9, 2021. You can access back issues here.
Get the latest news @ www.EdgeProp.my
Subscribe to our Telegram channel for the latest stories and updates