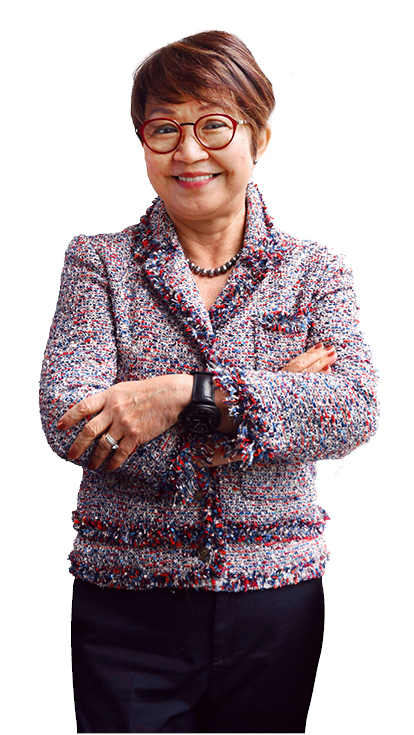 EdgeProp Malaysia's Best Managed & Sustainable Property Awards is unique. Launched five years ago, it is the first of its kind — in Malaysia as well as in this part of the world.
The Awards judges, representing key stakeholders in the real estate industry in Malaysia and Singapore, make it their business to poke at and peer into details, processes, systems and spaces that are usually shielded from public scrutiny.
The Awards criteria say it all. Sustainability in a project extends beyond going green. No greenwashing here. Attributes such as safety, security, sustainable quality maintenance, notable value creation and quality indoor air are among the many attributes we seek in a winner.
For relevance in the new normal, another award criterion was added this year — and that was crisis preparedness.
Submission is free. Upon receipt of the awards submissions, judges shortlist candidates for site inspections and question-and-answer sessions. These detailed site inspections, for all intents and purposes, are nothing short of "free audits" performed on the shortlisted buildings and projects.
Covid-19 continues to reshape and recalibrate how we live. March 18, 2020 has brought on the start of a new normal that was once quite unimaginable.
Medical personnel were immediately identified as the nation's frontliners. As the cold reality sank in, the important roles of unsung heroes the likes of property managers came into light.
In recognising Malaysia's outstandingly-managed and sustainable real estate, we are also paying tribute to these unsung heroes behind the scene.
These are passionate, committed, creative and forward-thinking professionals who challenge themselves in pursuit of the Gold standard in excellent and sustainable property management practices.
At the same time, property managers need to work hand in hand with the equally committed — sometimes even more committed — members of the respective management bodies. These exemplary owners and residents of strata and non-strata properties in Malaysia understand and practise the very essence of communal living.
Needless to say, whether or not the building has been designed and built for quality sustainable upkeep is important.
Malaysia's Responsible Developers
It was back in 2018 that the EdgeProp Malaysia's Responsible Developer — Building Sustainable Development Award was rolled out to honour the exemplary developers of Malaysia, the crème de la crème who share a common passion and commitment in building for sustainability.
Hence their exclusive memberships to the Malaysia Developers' Hall of Fame.
Members of this distinguished group care about the environment. They care about the interest of all their stakeholders. They care about the community at large. They are Malaysia's Responsible Developers.
This Malaysia Developers' Hall of Fame is not a social club; its membership comes with the heavy responsibility of fulfilling a commitment towards building sustainably and for sustainability.
As recognised advocates of sustainability, members of the Hall of Fame must strive to continually "sustain" their membership. On our part, as the fourth estate, EdgeProp Malaysia will continue with our market scrutiny.
Results of EdgeProp Malaysia's Best Managed & Sustainable Property Awards have been audited by Deloitte Malaysia.
All members of the judging panel have signed non-disclosure agreements. Those with interest in any of the award submissions have abstained from deliberation and the casting of votes accordingly.
To all winners; you have successfully taken Malaysia a step closer towards being a top global destination of real estate investment.
Check out the microsite for Edgeprop's Best Managed & Sustainable Property Awards 2021 here
This story first appeared in the EdgeProp.my E-weekly on April 9, 2021. You can access back issues here.
Get the latest news @ www.EdgeProp.my
Subscribe to our Telegram channel for the latest stories and updates