Au Foong Yee
Awards Chief Judge; EdgeProp Malaysia editor-in-chief and managing director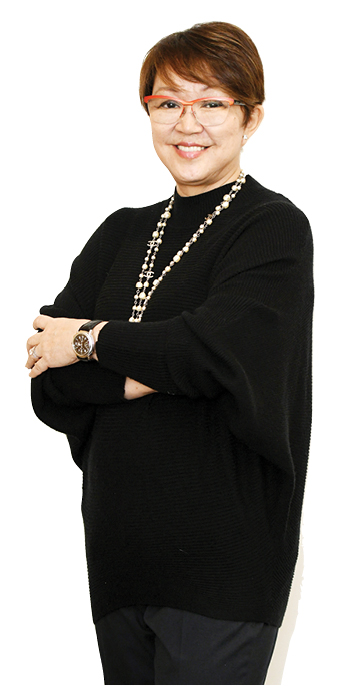 This is the fifth year of EdgeProp Malaysia's Best Managed & Sustainable Property Awards.
Awareness of an urgent need for well-managed and sustainable properties has risen and, ironically, the Covid-19 pandemic has helped drive home the point.
After helming the Awards in the last half decade, it is clear there are developers and property managers who are a far distant from the world-class Gold standard league.Sadly, they remain complacent. Nonchalant, they choose to dismiss sustainability as a marketing hype, even likening it to greenwashing.
On the flip side is a refreshing group who relentlessly strive to benchmark themselves against the best-in-class. In so doing, they raise the bar on themselves.
This is what EdgeProp Malaysia's Best Managed & Sustainable Property Awards is about.
We have seen who the developers and property managers are, who year after year offer themselves for scrutiny by the Awards judges. Winning, for them, is a bonus. Kudos – you know who you are!
For those who did not win this year, our compliments for trying. We hope to see your submissions next year.
Food for thought for strata property investors and tenants: Is your property management and sustainability of Gold standard? Has your property manager ever suggested getting a "free audit" from judges of EdgeProp Malaysia's Best Managed & Sustainable Property Awards?
Datuk Tong Nguen Khoong
Real Estate and Housing Developers' Association Malaysia (REHDA) deputy president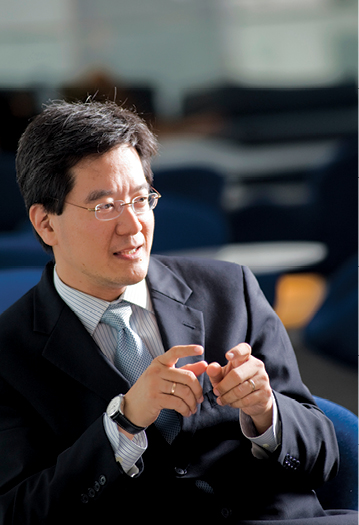 I was extremely impressed with the quality of all the submissions. It was a tough field and as judges, we had to probe deeply into the property management practices of each project to identify its unique features and differentiate it from the others. I am hopeful that the selected winners will be benchmarks for others to emulate in improving the property management landscape.
Those who were not selected as winners, the opportunity for them is to take the judges' feedback for further improvement, and perhaps re-submit as stronger candidates in future. For those still considering their participation, I would highly encourage it. The requirements in the submission process are already a good framework for further improvement, and if shortlisted, the opportunity for a thorough review and feedback from the panel of judges would be invaluable.
Datuk Jeffrey Ng
Malaysian REIT Managers Association chairman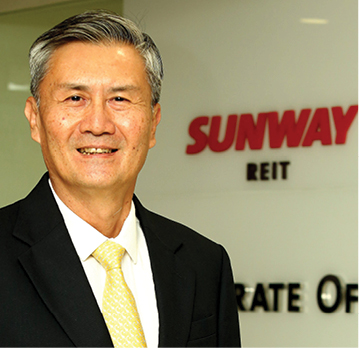 EdgeProp Malaysia's Best Managed & Sustainable Property Awards 2021 sent a strong message to owners and property managers, when even aging properties of 10 years and above could be well managed and still rise to the challenge. Gold standard rankings have been accorded to several well-deserved older properties such as Kiara Park, Valencia, Sunway Pyramid, The Waterfront @ ParkCity and Sri KDU Schools.
Having abstained from voting on Sunway properties, it is pleasing to note that Sunway has garnered a hat trick of three Gold wins!
Our challenge in this year's judging was the Covid-19 Movement Control Order restriction which hampered our site visits but this was mitigated by the virtual presentations by the participants.
Without question, the display of commitment, passion and leadership of owners and property managers are the key drivers to successfully-managed and sustainable properties. In the case of one Gold winner, some owners who are retired professional consultants, representing the Joint Management Body/Management Corporation, have used their experience and expertise to deal with the technical and practical aspects of management planning and problem solving.
It is also clear that continuous improvements and enhancements applied on the property provide a higher chance of winning as several previous participants who had not managed to win before, are now winners of the Awards.
Dr Lim Lan Yuan
Association of Property & Facility Managers Singapore president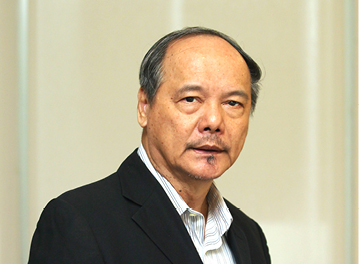 The year 2020 has been a difficult one for many of us due to Covid-19. The winners of EdgeProp Malaysia's Best Managed & Sustainable Property Awards 2021 should be congratulated for showing resilience and effective management despite the constraints and restrictions placed upon them.
Most of the winners have given their best efforts in keeping their properties safe and well. This year saw the entry of schools and innovative projects, thus expanding the scope of properties participating in the competition.
There is therefore no limit to what best-managed properties can offer. Future participants should attempt to showcase their unique features and management capabilities besides upholding maintenance and cleanliness standards.
Adzman Shah Mohd Ariffin
Malaysian Institute of Property & Facility Managers president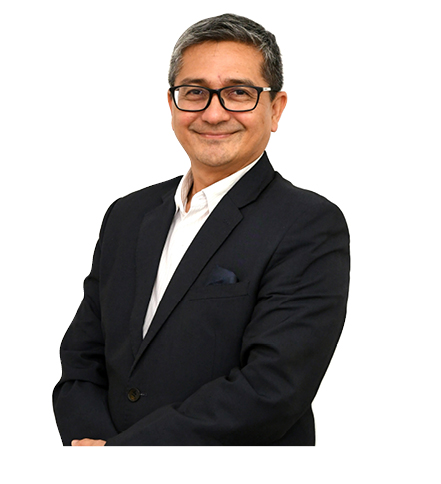 It is very encouraging to see the healthy number of submissions this year despite the challenges brought on by the Covid-19 pandemic.
It was good to see previous participants coming back, having taken appropriate action to improve shortcomings raised in the past by the judges. This goes to show that the Awards has been able to drive property managers and owners to provide better service and to promote their properties.
I hope that those who did not succeed this year will come back next year to surprise the judges with the progress they have achieved. There is so much experience and ideas that can be shared to inspire and improve the property management faculty in Malaysia.
Anthony Lee Tee
Architect Centre building inspector and trainer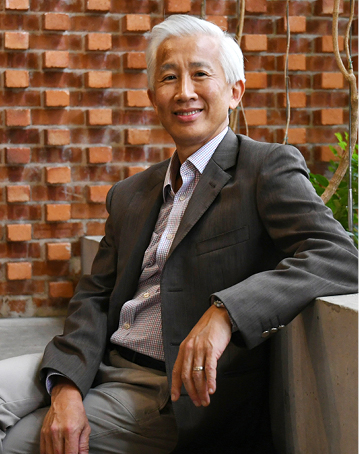 It was heartening to see many innovative and proactive measures used by property managers and building owners in dealing with the pandemic.
Far-sighted property players recognise the importance in having their properties conceived with the "end in mind". The Design for Maintainability has surely gained traction. Here, common sense prevails as practical design features have direct correlations to long-term costs of the properties' running and upkeep, with sustainable levels of service charges and sinking funds; in short – future proofing!
I have seen significant improvements in compliance with mandated inspections especially in fire safety. And with the advent of Covid-19, indoor air quality is no longer merely a consideration for "comfort" but has escalated into "health and safety" factors.
I encourage property owners and managers to participate in this Awards. No similar award exists, with judging criteria that are intended to shape the future of property development and management for decades to come.
Chris Tan
Chur Associates founder and managing partner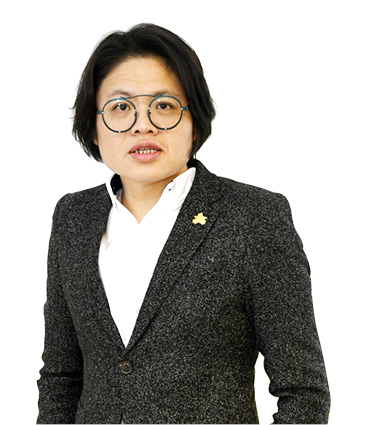 We saw very committed efforts put forward despite the challenges in this new normal. This current unusual circumstance is a true challenge to community living in general and property management in particular. The belief in good property management could be seen in all the winners and this is a big leap forward for the industry to accelerate our vision as a developed first-world nation.
Good property management is the way forward in driving value in real estate. This Awards is a good benchmark for investors and how you can best future-proof your investments.
Richard Chan
Building Management Association Malaysia committee member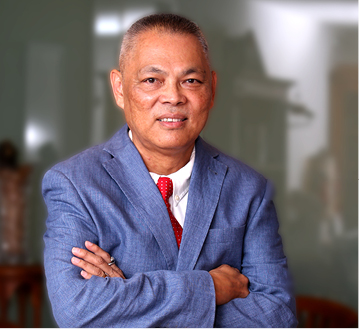 The decision to submit an entry for this Award is already a huge effort. I understand the process as I have experienced the submission process of one of the winning malls before this.
For those who have participated, there should be a sense of pride for all the hard work put into the submissions. Winning is the icing on the cake.
EdgeProp-ILAM Malaysia's Sustainable Landscape Awards 2021
Au Foong Yee
Awards Chief Judge; EdgeProp Malaysia editor-in-chief and managing director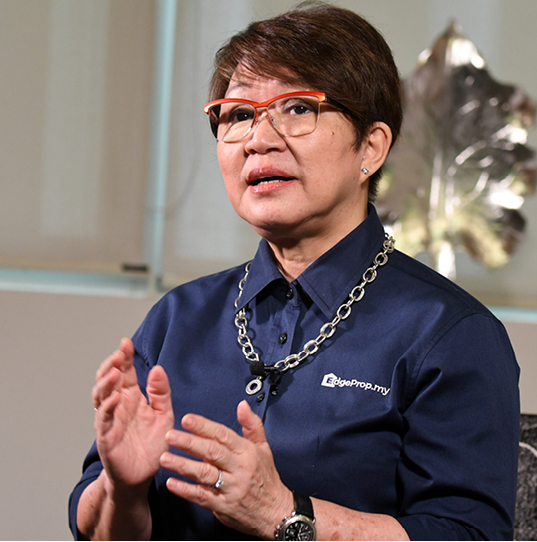 Living with nature is never a marketing gimmick. Yet, some developers have succumbed to green-washing to push sales.
Consequently, the precious attributes of beauty, functionality and sustainability of the land and environment have been sidestepped for the sake of commercialisation.
Nature, creativity and sustainability can co-exist. All it takes is passion, commitment and most importantly, a strong sense of responsibility.
Scale, complexity, uniqueness, functionality and aesthetics are no barriers to creating a sustainable landscape. This is reflected in winners of EdgeProp-ILAM Malaysia's Sustainable Landscape Awards 2021.
Whether a project is intended for a niche neighbourhood (such as within a gated-and-guarded development) or to galvanise community building (public park), it is imperative that its landscaping be conceptualised, planned and executed hand in hand with nature and a sustainable upkeep in mind.
Otherwise, what is a boon could end up a bane.
Assoc. Prof. LAr. Dr. Nor Atiah Ismail
Institute of Landscape Architects Malaysia (ILAM) vice president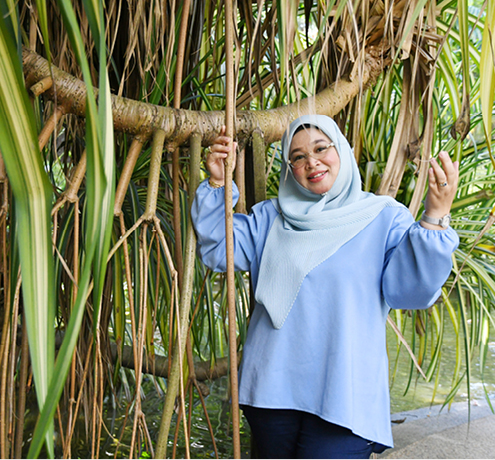 This year's submissions brought home the fact that sustainable landscapes are not "just green spaces" but can be sustainable multi-functioning public places for man and nature. Overall, we see that landscape activities can create "socialising spaces" that foster the spirit of neighbourliness among the community.
The sustainable landscape design concept and content have also reached a significant level of holistic merging of man and nature. The natural design approach has been accepted as one of the best ways to link contextual areas around the development boundary, especially developments that are connected to natural forests and rivers.
It is also great to learn landscape maintenance has been accepted as a major key performance indicator of property management.
Notably, from this year, entries have been divided into two categories, namely Landscape Design and Landscape Planning – a sign that this Awards has reached another level of sustainable landscape understanding.
I wish to congratulate all who participated in this Awards, especially those who have shown their passion and enthusiasm during the judging process, which was done online according to the new norms.
Heartiest congratulations to the winners! You have done a great job in elevating the standard of the Malaysian landscape industry. Please continue to "think big" about landscape and treat it as the foundation of the property as well as economic, social and environmental solutions for better health, wealth and prosperity of our nation.
I look forward to more projects that display the passion and action towards "living with nature" and "living in nature".
Check out the microsite for Edgeprop's Best Managed & Sustainable Property Awards 2021 here
This story first appeared in the EdgeProp.my E-weekly on April 9, 2021. You can access back issues here.
Get the latest news @ www.EdgeProp.my
Subscribe to our Telegram channel for the latest stories and updates