EdgeProp Malaysia's Responsible Developer: Building Sustainable Development Award 2021
Eco World Development Group Bhd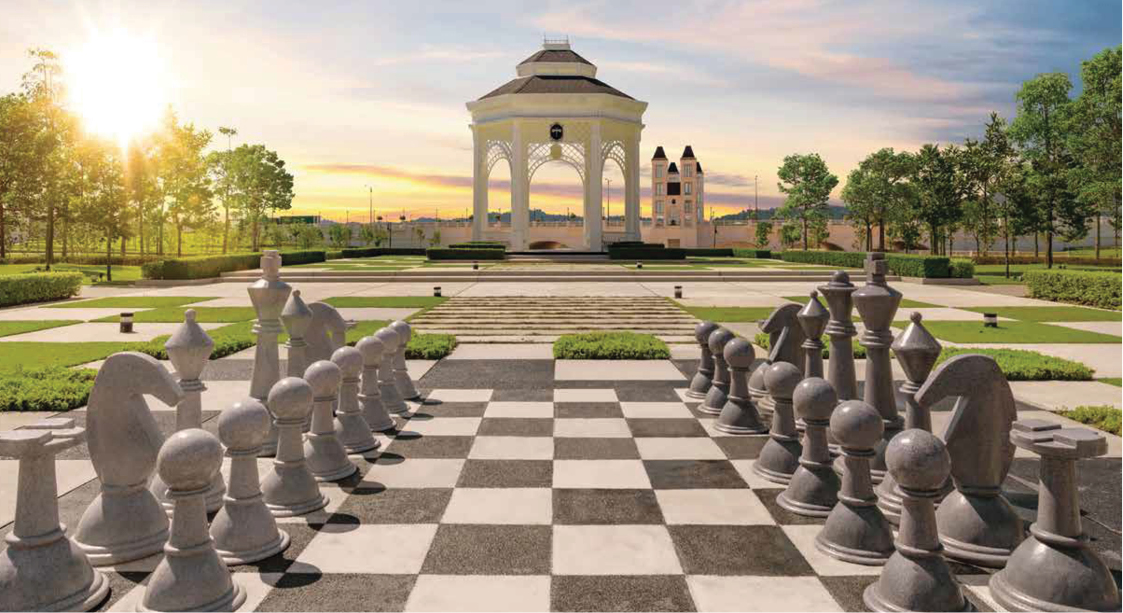 Many will associate Eco World Development Group Bhd (EcoWorld) with handsome homes set amidst idyllic environments with well-crafted landscaping, parks and other recreational spaces. In fact, an EcoWorld project is easily recognisable – from the majestic grand entrances, well-manicured lawns, pretty water features, gazebos, emblem fencing and homes that have a thematic architectural design – these are all part of EcoWorld's DNA.
More significantly however, is that beneath all that impressive instalments lies a desire to create communities that thrive and townships that stand the test of time. In recognition of EcoWorld's commitment in building sustainable communities, it has received the EdgeProp Malaysia's Responsible Developer: Building Sustainable Development Award at EdgeProp Malaysia's Best Managed & Sustainable Property Awards 2021.
Many have seen how the EcoWorld DNA works its magic in creating place-making elements in many of its developments such as Eco Majestic in Semenyih, Eco Sanctuary in Teluk Panglima Garang and Eco Grandeur in Sungai Buloh. It currently has 20 projects across Penang, Johor and the Klang Valley. In Kuala Lumpur, it is jointly developing the iconic Bukit Bintang City Centre with UDA Holdings and the Employees Provident Fund.
While many are amazed by the landscaping and opulent design of the townships, EcoWorld president and CEO Datuk Chang Khim Wah stresses that aesthetics are but one of the elements in the planning and building of liveable environments with long-term value creation – the keys to sustainability.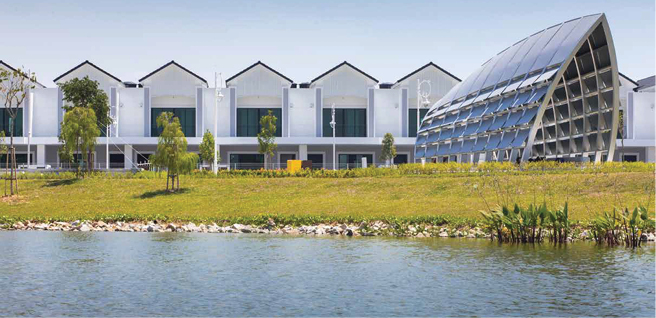 "Sustainability is not an afterthought. In any development it requires an insightful thinking in the planning process. We need to see how every component in the township can complement each other. The aim is to create an ecosystem that preserves nature and provides a good living environment, yet offers ease of maintenance," Chang adds.
Citing one of its earliest projects, Eco Tropics in Pasir Gudang, Johor, Chang says many have failed to see the growth potential for a housing development in the town due to its proximity to industrial areas, coupled by its distance from Johor Bahru (JB) city centre.
However, this did not discourage the EcoWorld team from coming up with innovative ideas for the 991.6-acre site.
"Instead of focusing on its disadvantages, we looked at opportunities that we could create from the land," says Chang.
This resulted in dividing the land into two separate developments – the residential enclave of Eco Tropics and a green business park called Eco Business Park III.
Amenities such as schools, retail and commercial components were included in the master plan to create a self-sustaining township.
"Next, we built an interchange link to the Senai–Desaru Expressway, connecting other areas to the eastern part of JB while shortening travel time from Eco Tropics to JB city, Senai International Airport and other places," says Chang, adding that the enhanced accessibility has encouraged more people from outside Pasir Gudang to visit the township.
Launched in 2013, the township development, which is now close to 50% completed, has raised the image of Pasir Gudang, attracting the working population in Pasir Gudang as well as people in the surrounding areas to live here.
"We are not only transforming the land but also turning it into a growth catalyst for the area and its surroundings. The prices of houses in neighbouring housing estates have gone up, and with more developers coming to the Pasir Gudang area, the infrastructure there has improved as well," says Chang.
Sustainability Committee
To achieve its sustainability goals, EcoWorld has set up a Sustainability Committee chaired by Chang. The committee aims to ensure that the company meets its commercial objectives and protects stakeholder interests while being responsible to the community and environment.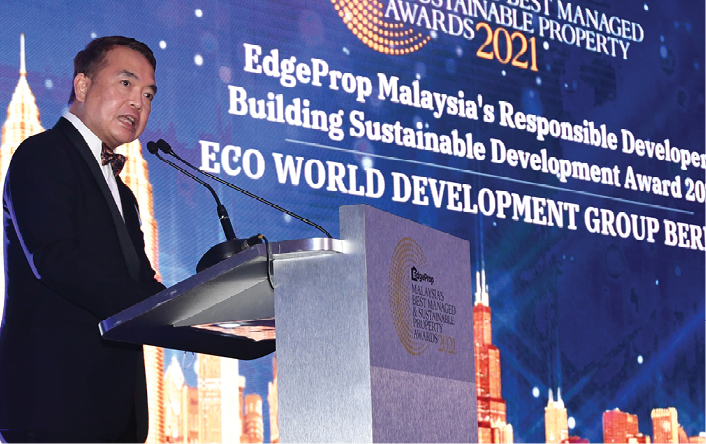 The Sustainability Committee drives the group's sustainability initiatives and reports its progress on a half yearly basis to the board for feedback and endorsement.
The Committee is supported by the Economic Council, Green Council and Social Council, whose main responsibilities are to assist in monitoring the progress of the initiatives and achievements of key performance indicators (KPIs).
The KPIs include green building certifications, electric vehicle accessibility, provisioning of open spaces and natural environment, growing of valuable and quality foliage, employee turnover (staff attrition rate at 12%), employee satisfaction, opportunities for employee training and contribution to the local community.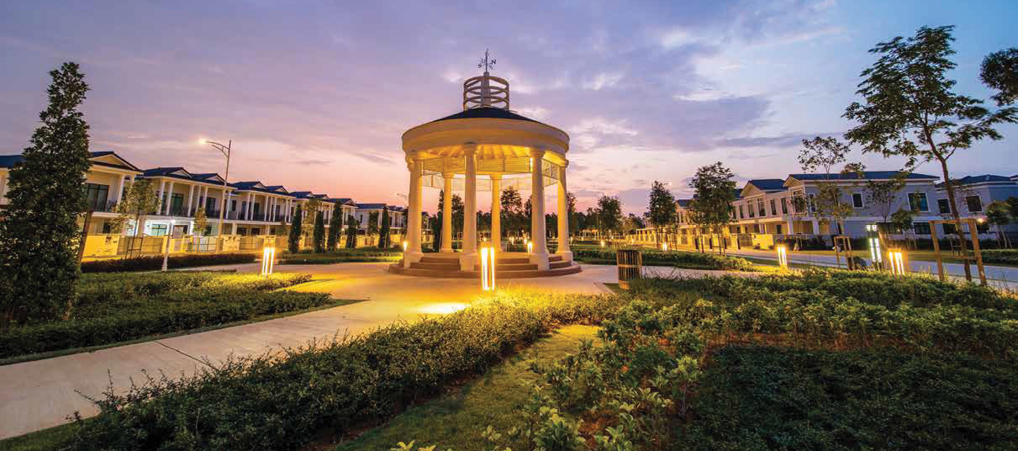 In addition, EcoWorld's commitment to sustainability has received recognition from Bursa Malaysia by being included as one of the constituents of the FTSE4Good Bursa Malaysia (F4GBM) Index in Dec 2020. Launched in Dec 2014, F4GBM Index measures the performance of public-listed companies in Bursa Malaysia which demonstrate strong environmental, social and governance practices.
"A lot of questions during every project planning are related to our pursuit of a balance between profit and sustainability. Every decision made is based on the long-term value it gives, hence it must be sustainable. This is echoed in our core task and belief that we are 'Creating tomorrow and beyond,'" Chang concludes.
Check out the microsite for Edgeprop's Best Managed & Sustainable Property Awards 2021 here
This story first appeared in the EdgeProp.my E-weekly on April 9, 2021. You can access back issues here.
Get the latest news @ www.EdgeProp.my
Subscribe to our Telegram channel for the latest stories and updates