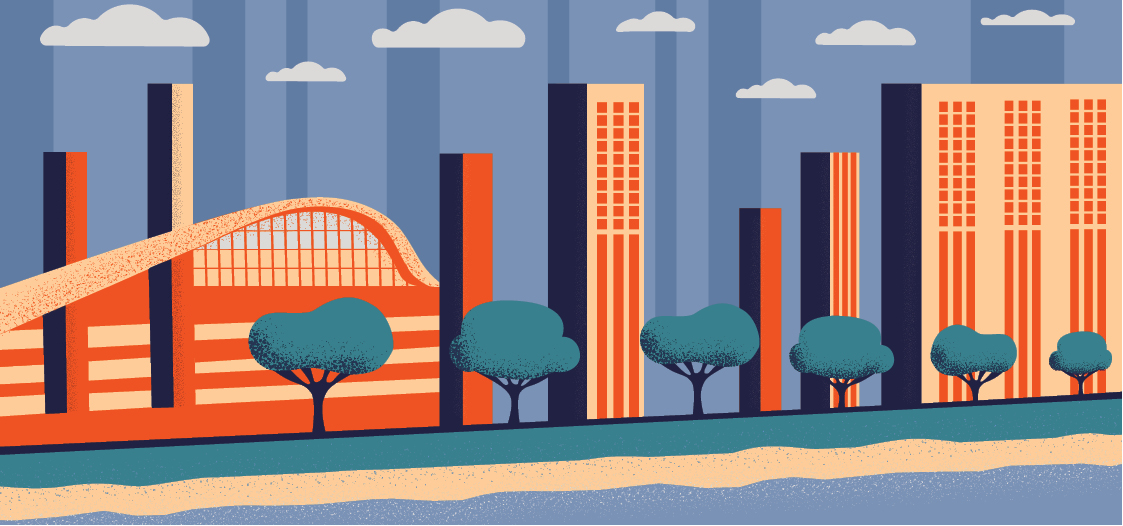 The EdgeProp Malaysia's Responsible Developer: Building Sustainable Development Award was introduced in 2018 as a premier award of EdgeProp Malaysia's Best Managed & Sustainable Property Awards (then known as EdgeProp Malaysia's Best Managed Property Awards).
The inaugural recipients in 2018 were S P Setia Bhd, Paramount Property Development Sdn Bhd and AME Development Sdn Bhd. They were joined by Sunway Property and ParkCity Group in 2019, followed by Gamuda Land and Tanah Sutera Development Sdn Bhd in 2020.
This year, the award went to three leading developers in the country – Eco World Development Group Bhd, Matrix Concepts Holdings Bhd and Sime Darby Property Bhd. Recipient of the Awards are automatically inducted as members of the Malaysia Developers' Hall of Fame.
The Award recognises property developers who are committed to building developments that are designed and built for best-in-class property management. Selected by EdgeProp editors or via submissions, the developers must display these key attributes: vision, commitment and significant efforts towards the building of sustainable developments in Malaysia.
All winners of EdgeProp Malaysia's Responsible Developer: Building Sustainable Development Award past and present are expected to continuously strive and uphold their commitment to be responsible developers, placing sustainability at the forefront of their visions and missions. It is their duty as responsible developers to ensure that their developments stand the test of time and that the communities in those developments thrive.
Indeed, the recipients of this award have shown their resolve towards this end despite the many challenges at home and globally, including those brought on recently by the Covid-19 pandemic.
Meet the 2018, 2019 and 2020 recipients of EdgeProp Malaysia's Responsible Developer: Building Sustainable Development Award as they share what the award has meant to them.
Responsible Developers 2018
Datuk Koe Peng Kang
Senior executive vice president, S P Setia Bhd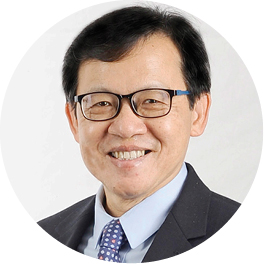 To us, the sustainability agenda is a journey, not a destination. The award which recognises us as a developer of sustainable developments is a validation of the values we have created not just for us, but for our purchasers, communities and stakeholders. It is a testament of our sustainability goals.
A sustainable development is one that creates or has a positive impact on its surrounding environment and community.
We pride ourselves in not just building homes but sustainable communities for all.
Sustainable elements are carefully crafted and embedded throughout our project development lifecycles. They start from planning to design, to construction, right up to the analysis of social impact, economic costs and benefits to the surrounding neighbourhoods and communities, not just for today but for generations to come.
Knowing that what we do today impacts so many lives and their future drives us to stay the course and remain committed to building sustainable communities for all.
This award recognises the effort put in to establish and drive sustainability as the foundation for all developments which is critical for the benefit of everyone and not just for the real estate industry. It provides added fuel to continue pushing for this agenda.
For Setia, our responsibility doesn't end with the handing over of homes but continues in the provision of supporting amenities and creating an environment that nurtures community liveability. Ultimately, a sustainable and thriving community is a measure of successful township development.
Kelvin Lee Chai
Group managing director, AME Development Sdn Bhd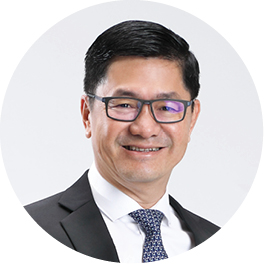 AME lives and breathes green! It is one of the basic tenets of our company – even the turquoise lines in our logo denote that stance.
We continuously strive to exceed the status quo, to ensure that every action embeds an eco-friendly practice, whether in planning the whole industrial park or an individual unit.
Winning the award puts AME prominently on the map of leading companies in Malaysia that prioritise sustainability in their business operations. This allows us to highlight to our stakeholders our commitment and pursuits in this area.
On a personal level, it has been a very rewarding experience to be recognised for our efforts as we work towards building sustainable businesses and communities. To stay on course, it is important to have a clearly defined set of values, adhering to them in formulating business strategies and their execution.
We passionately believe that sustainability should be at the core of all businesses, where profits are not the sole determinant at the expense of social and environmental welfare.
Pushing the eco-conscious agenda generates long-term value for every stakeholder, because we believe that our actions today can have a positive impact on the larger society and nation.
I think the emphasis on sustainability actually brings out our role better: we are a property developer that wants to increase the value of the lands entrusted to us, to enrich the well being of all. The award motivates us to pursue greater achievements and make our brand synonymous with pro-environment actions.
More importantly, EdgeProp Malaysia's Best Managed & Sustainable Property Awards provides a reputable platform for companies to share ideas, learn about new approaches and benchmark against best practices. I think it is important to acknowledge that every sustainability-based initiative will create a virtuous cycle, and as industry players, we build on each other to create a better world.
Benjamin Teo
Executive director, Paramount Property Development Sdn Bhd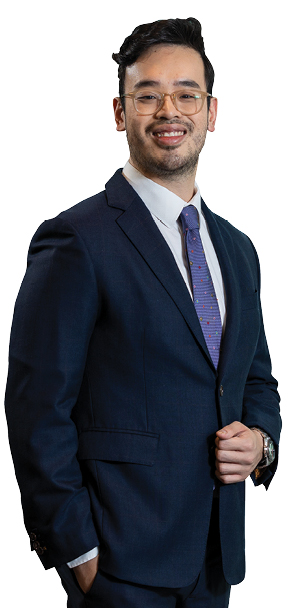 Sustainability means different things to different people. For us at Paramount, it is about gaining the trust of our customers. And trust is earned when we consistently deliver quality products and services which meet the needs of our customers.
To be recognised for these efforts is truly an honour. I am proud of what the team has done and look forward to doing even better in the future.
Long before sustainability became a buzzword, it had already been embedded in our thoughts and actions even as far back as in the 1990s. During that time, Paramount was preparing to develop Bandar Laguna Merbok in Sungai Petani, Kedah. My father Datuk Teo Chiang Quan travelled all the way to Queensland, Australia to understand how to conserve the ecology along swampy riverbanks and apply it to our development. That was the level of commitment demonstrated towards sustainability even then.
We continue to operate in this spirit today, always guided by our company vision of "Changing lives and enriching communities for a better world". Our properties are designed and built with our customers' interest and well-being in mind. For instance, customers want to enjoy good facilities but with lower management fees. We respond by working on designs which offer better space efficiency and lower maintenance cost.
Our obligations towards our buyers do not end after we hand over the properties. When we do things right, the rest will follow.
The award has given us a much-needed boost to continue doing what we do. This is important so that we can spread best practices, instigate dialogues and inspire others."
Responsible Developers 2019
Datuk Joseph Lau
CEO, ParkCity Group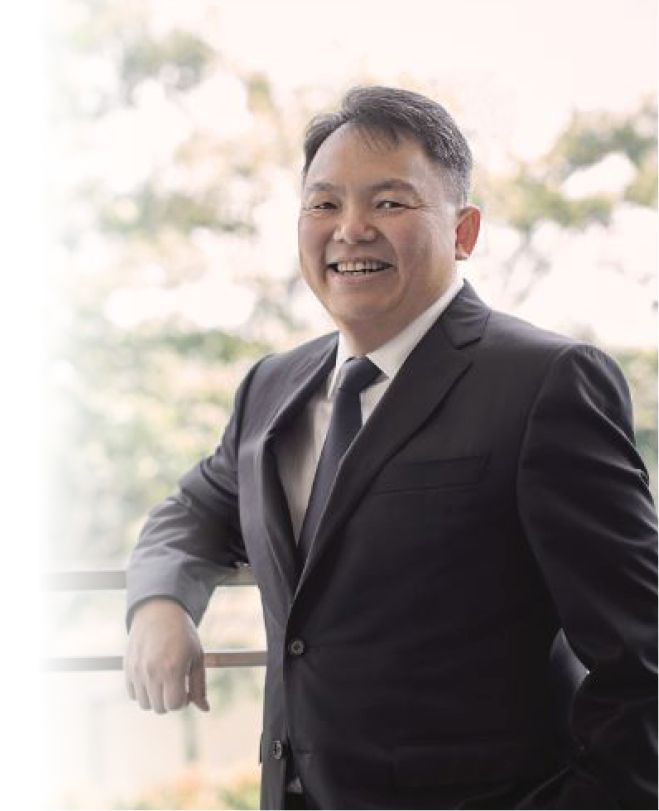 The EdgeProp Malaysia's Responsible Developer: Building Sustainable Development Award in 2019 was recognition of the effort, aspiration and the vision of the company and more importantly, the support we receive.
What is more important is that ParkCity continues to serve the community and deliver quality projects that we are renowned for. A special thanks to all our staff, loyal customers, residents and consultants who in one way or another have helped us develop and maintain our townships into communities that embrace a healthy and well-balanced lifestyle, especially Desa ParkCity, which is one of the most liveable townships in Malaysia.
The core of ParkCity Group's strategy is to remain innovative and introduce sustainable differentiated products that the community needs, based on our five brand pillars of Family, Neighbourhood, Community, Connectivity and Convenience. This has proven to be the right strategy for us and we will stay true to this.
With rising awareness of the importance of conserving nature's resources, sustainable housing is becoming more popular and this award has helped us promote the consciousness in the real estate industry to incorporate sustainability in all aspects of their developments, which will benefit the society at large.
Sarena Cheah
Sunway Bhd property division managing director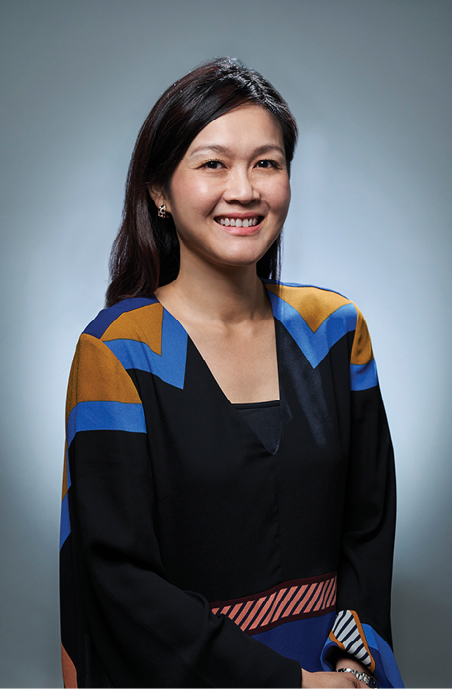 We are humbled by the award, and it is an acknowledgement of the many efforts from each and every Sunway-ian who has been at work every day to create a future we all want to live in.
The Sunway Group is deeply committed to driving the United Nation's 2030 agenda for sustainable development to build an inclusive and equitable world that gives opportunities for progress for everyone, without anyone left behind.
As envisioned by our chairman, sustainability is a long-term journey and lies at the heart of everything we do here at Sunway. It is not just an afterthought, but a mindset which has been deeply ingrained in the Group.
With that, there is a clear focus to stay the course in embracing and promoting sustainable developments that are purposeful and meaningful. We believe in doing well by doing good and strive to establish a positive, far-reaching impact for people, planet, and shared prosperity. This is our impetus for innovation and progress.
Embracing sustainability is no longer a choice, but an obvious necessity as we bear witness to the challenges faced by the environment and our people. As a Master Community Developer, we will continue to build the ecosystem for the communities to strive.
The Responsible Developer Award brings to the fore the best practices in the real estate industry, and gives every one of us an avenue to learn from each other. More importantly, it showcases the practices that equate sustainability with profitability, and how sustainability is not a drain on finances but truly, a wellspring for innovation.
Responsible Developers 2020
Aw Sei Cheh
Chief operating officer, Gamuda Land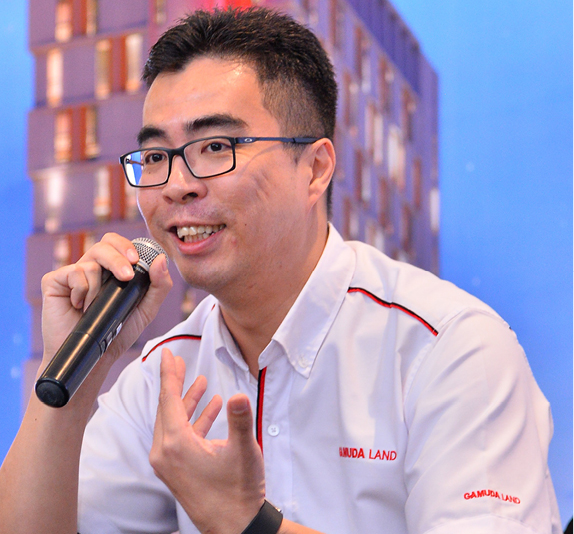 EdgeProp Malaysia's recognition of Gamuda Land's efforts, both past and present, speaks to the heart of what we do as a sincere, responsible and original developer. Being a town-maker goes far beyond the bricks and mortar, it's about the relationships we cultivate with the land and with our stakeholders, including our community and residents.
It can be challenging to balance the needs of a diverse set of stakeholders, and as such, EdgeProp Malaysia's recognition of our efforts is both a resounding testament that we are heading in the right direction and a deeply appreciated reminder that being mindful in everything we do matters.
Gamuda Land was founded on visionary principles which have driven the company forward in the years since its establishment and continue to drive it forward through good times and bad.
These core principles, such as "listening to what the land has to tell us" and "a town is community", form the bedrock of our beliefs, giving us the strength, motivation and longer-term perspective to ride out challenges such as the Covid-19 outbreak.
We have also found that they closely align with what homeseekers are looking for in the new norm. Guided by these principles, we are driven to continuously think ahead and innovate our products to the next level.
It's no secret that Covid-19 has impacted not just property, but economies across the board.
In these challenging times, consumers reassess their basic needs and desires, with housing and shelter as a priority. Now more than ever, homeseekers are scrutinising the places they stay in and properties on the market for quality, value and alignment with their needs and values. This applies to developers as well.
EdgeProp Malaysia's Best Managed & Sustainable Property Awards has delivered a platform to showcase outstanding developers who are committed to not only plan, design and build sustainable developments but also walk the talk when it comes to shouldering the responsibilities of managing the developments for the longer term.
The award gives homeseekers an independent, uncompromising benchmark for quality while driving innovation within the industry itself.
Wee Boon Leong
General manager, Tanah Sutera Development Sdn Bhd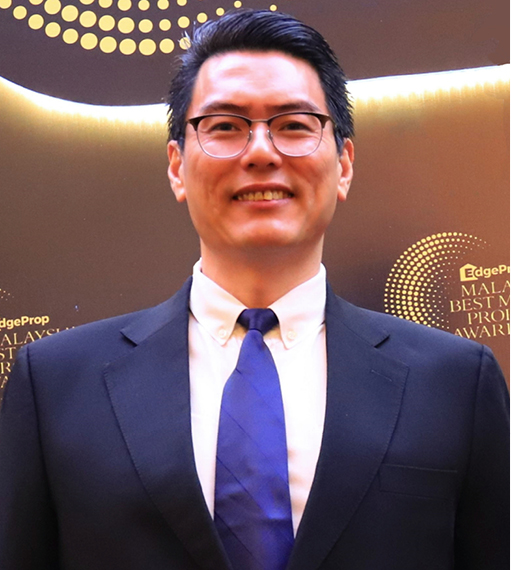 This esteemed award has been a great source of motivation to both Sutera as a company and to me. It has certainly uplifted our confidence that we are indeed walking in the right path in terms of sustainability.
In short, winning this prestigious award is a strong testimony that we as a company, have continued to stay true to our vision – "to be a premier property developer that creates the best neighbourhood".
More importantly, to the residents and volunteers who make these sustainability efforts possible, this eminent award is an affirmation that every individual can make a difference.
Remaining committed to this journey that we have ventured on may be arduous at times, but what keeps us going and growing is the unity of our community towards sustainability.
It is always a joy and motivation to see both the young and elderly residents living in our housing estates, volunteers from NGOs, students from surrounding schools and the general public, coming forward to participate in our numerous communal projects, such as food waste decomposition and recycling of used household items.
It is this "gotong-royong" spirit in the community that lightens our heavy load, warms our hearts and propels us forward on our course.
As developers, in one way or another, we shape the way people work, play, interact and live, and hence we have an important role to play as well as a responsibility to carry.
What we do today directly impacts our future generations, and we believe every one of us would want what is best for them.
This prestigious award serves as a great encouragement and motivation to stimulate our industry to strive harder in building sustainable developments.
Check out the microsite for Edgeprop's Best Managed & Sustainable Property Awards 2021 here
This story first appeared in the EdgeProp.my E-weekly on April 9, 2021. You can access back issues here.
Get the latest news @ www.EdgeProp.my
Subscribe to our Telegram channel for the latest stories and updates