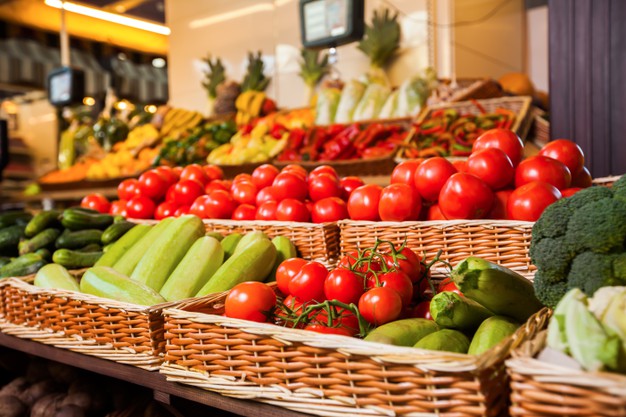 KUALA LUMPUR (April 17): There seems to be an increase in investor interest in grocers in secondary towns, The Edge Malaysia reported this week.
"At least two deals involving grocers in secondary towns have been executed in a span of just four months," wrote the weekly.
One deal last year "involved Pahang-based TF Value Mart, and the other this month involved Johor-based Songmart".
"I am surprised by the strong interest from foreign funds in Malaysia's second- and third-tier grocery operators," Tan Hai Hsin, Retail Group Malaysia (RGM) managing director, told the business publication.
Another "retail player" said that "this is very interesting. I am [surprised] that a Singapore company is investing in the Johor grocery business. The Johor grocery market has not been very active, as many grocers in the state are reliant on Singapore shoppers," referring to the Songmart deal.
"The grocery market in Malaysia is not large. It is highly competitive, with a low profit margin. There have been many failures in the past," said Tan.
"These investment companies and fund managers may buy at lower prices, inject new capital, expand quickly [both physical and online, and through multiple store formats] and sell it off at a much higher price later," he added.
The Edge noted that "two major differences" between grocers in secondary towns and those in main towns "are the brands they carry and the variety".
"Imported packaged and canned food products are easily available in major cities such as the Klang Valley and Penang, but not in secondary cities and small towns. A Japanese honey melon priced at RM250 will not have a market outside the Klang Valley and Penang.
"Imported soft drinks such as Dr Pepper will not be appreciated by consumers living in secondary cities and towns," explained RGM's Tan.
"RM35 or more for a pint of ice cream will be difficult to sell in secondary cities and towns. Milk such as oat milk and almond milk that is priced at least 100% higher than ordinary milk will find little demand in secondary cities and towns," he added.
An industry source told the weekly that other "likely acquisition targets" are Target and Maslee in "secondary towns in Johor".
Tan "believes" stores in Sarawak and Sabah could be the next targets for these funds. The established chains in Sarawak are Everrise, H&L, Choice and Emart; and in Sabah there are Servey supermarkets and mini markets.
Read the full report in this week's The Edge Malaysia
Get the latest news @ www.EdgeProp.my
Subscribe to our Telegram channel for the latest stories and updates