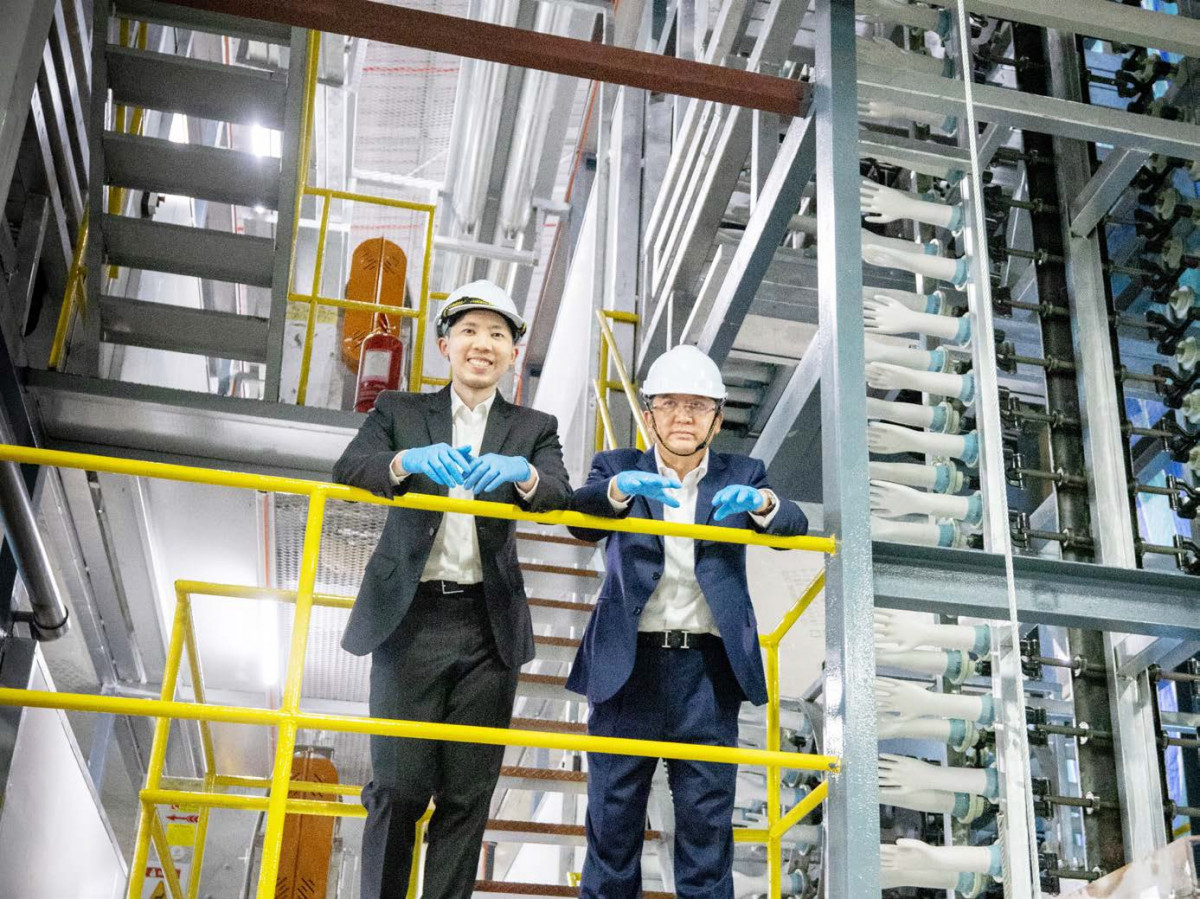 1. What does glove manufacturing mean for Mah Sing?
The glove manufacturing is part of our plan to further strengthen and expand our manufacturing division by venturing into the healthcare sector which is even more resilient.
In addition, we foresee that the glove manufacturing business can generate more recurring and steady income for Mah Sing and is predominantly targeting the export market. This will complement our existing property division as the property market is cyclical and focused more on the domestic market.
Looking ahead, we aim to be one of the top five glove producers in Malaysia in the future.
Other than glove manufacturing, we are also exploring to team up with potential partners to venture into other healthcare-related products such as manufacturing and/or distribution of personal protective equipment, pharmaceutical or medical products and services as well as related upstream and downstream activities.
Eventually, we will be exploring the listing of the manufacturing or healthcare division separately from the Group to further unlock its value in the future.
We will also continue to concentrate on our existing core business – property development – as it remains a key focus of the Group moving forward.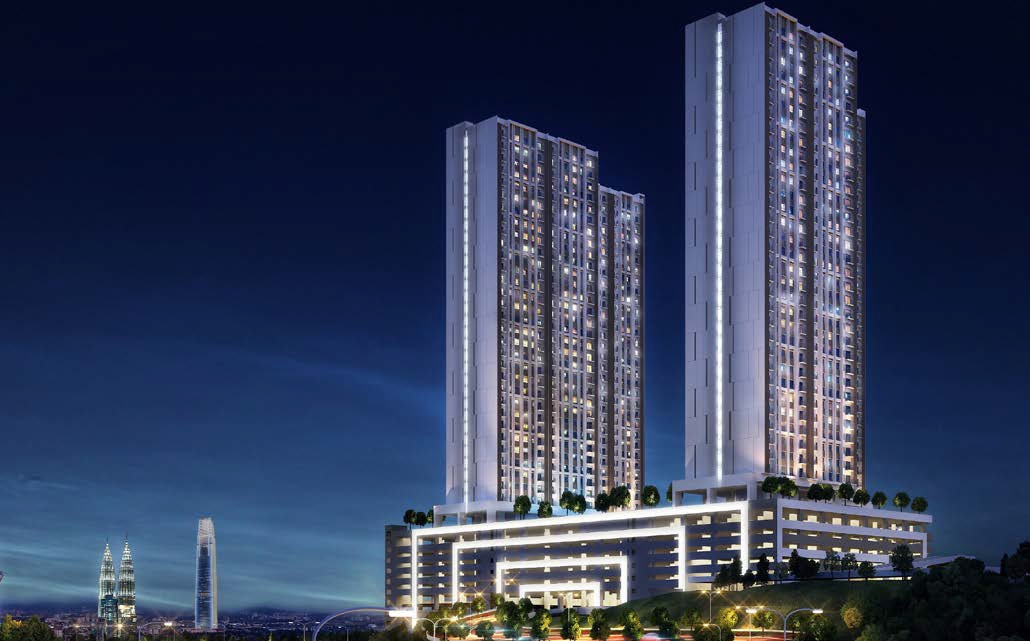 2. How key is property development to the group, going forward?
Our property development is doing very well, in line with the promising recovery of the property market.
Since the implementation of the Movement Control Order (MCO) last year, we have been accelerating our capabilities to market our products digitally by increasing the use of digital and social media advertisements, virtual tours, video consultations and online bookings and payments.
The results are encouraging as our product launches since the second half of last year have registered positive take-ups.
Our M Luna in Kepong has registered over 80% take-up for its Tower A, while M Adora in Wangsa Melawati has also received an overwhelming response of 90% take-up rate for its Tower A since their launches.
In Dec 2020, our Carya link homes in M Aruna, Rawang and Acacia 2 link homes in Meridin-East also saw encouraging take-up of 90% and 80% respectively.
In line with the better property outlook this year, we have set a higher sales target of RM1.6 billion for this year, with 91% of products priced below RM700,000 and 51% below RM500,000.
The property market demand has seen a recovery since early this year as we have secured a sale of approximately RM250 million in January and February this year. The booking momentum since March 2021 has also picked up substantially.
We are confident of meeting our property sales target and are committed to continue delivering commendable results via our property, plastics and healthcare divisions.
As the market gradually returns to its growth momentum, I expect next year we will be seeing a strong rebound for the property market.


3. What are the synergies between glove manufacturing and property development, and lessons learnt in the latter applicable to the former?
There are opportunities for harnessing business and operational synergies from both the property and plastic manufacturing operations to drive a more effective market entry for our healthcare (glove manufacturing business).
These opportunities include cross-sharing of knowledge and proven practices and processes to the new business vertical.
For example, our glove business can leverage the group's existing resources such as raw material procurement, branding and acquiring new land for future expansion. We can also leverage our experience in terms of project planning in building new factories and hostels as well as expertise in human capital.
Other good manufacturing practices we can leverage from our existing plastic plants include quality control, research and development, logistics and supply chain planning.
Read: Not one to be complacent
4. What is the gross development value (GDV) of the properties developed by Mah Sing so far? How many homes have you built so far?
We currently have 51 property projects across various property hot spots in Malaysia such as Greater Kuala Lumpur, the Klang Valley, Penang, Johor and Sabah.
The GDV of properties that we have developed so far is approximately RM26.1 billion, and we have also built over 47,000 units of homes for our homebuyers since the beginning.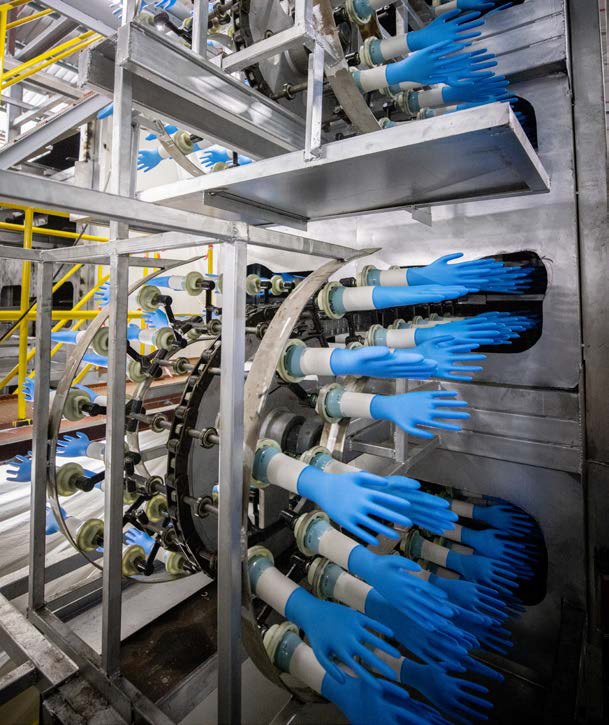 5. What do you see as your legacy?
As an entrepreneur for more than 40 years, one thing I have learnt is that it is okay to start small, like how I started my plastic manufacturing business. Same goes to my property development business, and now, my glove manufacturing business.
For example, we have just started Mah Sing Healthcare and we are a new player in the glove manufacturing industry. Although we are new, we have started it right. When you start things right, everything will fall into place eventually and the businesses will continue to grow and expand.
Mah Sing Healthcare's tagline is "Driving Innovation. Protecting Lives". We are committed to stay innovative in what we do and not forget the wellbeing of our workers.
When we planned for this glove manufacturing factory, we wanted to make it right from the beginning since we are able and capable of doing so.
We focus on enhancing the workers' welfare in the factory and have provided them with facilities such as male and female prayer rooms, air-conditioned sick bay, and a subsidised canteen which can accommodate up to 150 workers per session.
We will also provide a secured locker room with 600 individual lockers for the factory workers to store their personal belongings during working hours.
I personally think that my legacy is to set good business practices, so that more people are inspired and influenced to do things right from the very beginning.
Get the latest news @ www.EdgeProp.my
Subscribe to our Telegram channel for the latest stories and updates