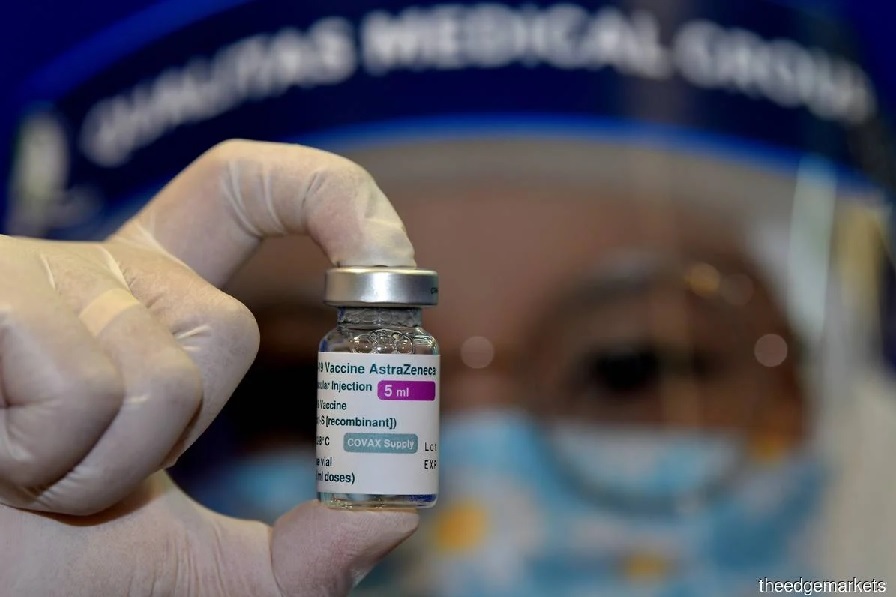 KUALA LUMPUR (May 27): Some applicants who could not fully complete their AstraZeneca (AZ) Covid-19 vaccine application yesterday woke up to appointments today in their MySejahtera apps.
The Edge is aware of at least six of such applications.
However, three said that the appointments were for dates that they did not pick while one applicant got the date he had submitted for his application.
"Perhaps this was because, in the whole process of clicking, something went through but the applicants are not aware of which date that actually went through," said an observer.
The Edge had called the "Vaksin hotline" to inquire about this vaccination appointment.
After nearly 30 minutes of trying, The Edge finally got through and the person at the hotline said she is not sure what happened but added that applicants "will have to stick to the dates given if they want it".
The Edge had also contacted the Ministry of Science, Innovation and Technology (Mosti) on this and a spokesperson said: "There will be a briefing by YB KJ (Khairy Jamaluddin) today on AZ 2.0 booking." Khairy is the National Covid-19 Immunisation Programme coordinating minister.
In a tweet at 9.43am, the Jawatankuasa Khas Jaminan Akses Bekalan Vaksin COVID-19 said: "Appointments for the second round of the AstraZeneca vaccine have been pushed since last night. For those who have managed to booked and haven't received it yet, don't worry. You will see your appointment soon."
Many users in Kuala Lumpur, Selangor, Penang, Johor and Sarawak had faced difficulties in accessing several features on its website during the opt-in registration process of AZ yesterday.
The Covid-19 Immunisation Task Force (CITF) has acknowledged and apologised for the shortcomings faced by the public during the third round of the voluntary registration of the AZ Covid-19 vaccine yesterday.
In a statement yesterday, CITF said a total of 956,609 AstraZeneca vaccination slots for Malaysians below 60 years old residing in Kuala Lumpur, Selangor, Penang, Johor and Sarawak had been taken up today in about an hour.
A total of 1,261,000 doses of AstraZeneca vaccine were offered, of which 275,208 doses were booked by senior citizens when it was first opened from May 23 till today, it said, adding 29,183 people who were on the waiting list from the previous round were also put on the queue to receive the jab.
Get the latest news @ www.EdgeProp.my
Subscribe to our Telegram channel for the latest stories and updates