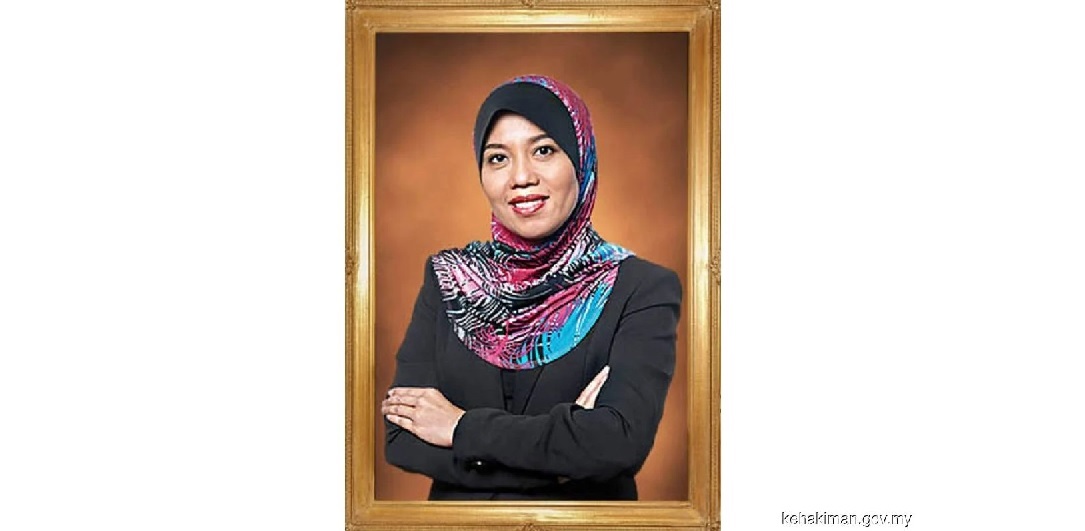 KUALA LUMPUR (June 4): High Court Judicial Commissioner Adlin Abdul Majid (pictured) has recused herself from hearing 1Malaysia Development Bhd's (1MDB) lawsuit against ex-prime minister Datuk Seri Najib Razak and 14 others because Adlin and two lawyers representing 1MDB were formerly law firm partners of Lee Hishammuddin Allen & Gledhill.
Adlin announced the decision to recuse herself from hearing the case during 1MDB case management in the High Court here today following an application by the plaintiff to recuse the judicial commissioner and lawyers Datuk DP Naban and Rosli Dahlan, according to lawyer Siva Kumar Kanagasabai from Skrine, which is representing 1MDB.
"The matter will now be transferred to another judge," Siva Kumar told theedgemarkets.com.
Naban and Rosli are now law firm partners of Rosli Dahlan Saravana Partnership, which also represents 1MDB.
On May 10, the Ministry of Finance (MoF) said in a statement that on May 7, legal representatives of 1MDB and its former subsidiary SRC International Sdn Bhd had filed a combined total of 22 civil suits to recover losses suffered by both companies.
The MoF said 1MDB and SRC filed six and 16 civil suits respectively for the recovery of assets, with a combined total in excess of RM96.6 billion (US$23 billion), including approximately RM300 million against various local parties.
"The writs filed by 1MDB are against a total of nine entities (including two foreign financial institutions) and 25 individuals for various wrongdoing, including breach of contractual, statutory, common law and fiduciary duties; breach of trust; fraud; conspiracy to defraud; fraudulent misrepresentation; fraudulent breach of duties and trust; fraudulent concealment; fraudulent misappropriation; dishonest assistance in misappropriation of funds; negligence, knowing receipt and unjust enrichment.
"The writs filed by SRC are against a total of 15 individuals and eight entities for various wrongdoing, including abuse of power, breach of fiduciary duties in public office, breach of trust, conspiracy, dishonest assistance, fraudulent breach of duties, knowing receipt, misfeasance and wrongful conversion. 1MDB and SRC contend that these entities and/or individuals have been unjustly enriched by wrongfully receiving monies from 1MDB or SRC," the MoF claimed, without naming the entities and individuals.
Acccording to news reports, besides Najib, 1MDB had also filed the lawsuit against 1MDB former directors Tan Sri Che Lodin Wok Kamaruddin, Tan Sri Ismee Ismail, Tan Sri Ong Gim Huat and Ashvin Valiram besides ex-1MDB chief executive officers (CEOs) Datuk Shahrol Azral Ibrahim Halmi and Mohd Hazem Abdul Rahman and former chief financial officers (CFOs) Azmi Tahir and Radhi Mohamad.
Also named in the lawsuit are former 1MDB officers Terence Geh Choh Heng, Jasmine Loo Ai Swan, Casey Tang Keng Chee, Vincent Beng Huat Koh, Kelvin Tan Kay Jin and Nik Faisal Ariff Kamil.
Get the latest news @ www.EdgeProp.my
Subscribe to our Telegram channel for the latest stories and updates