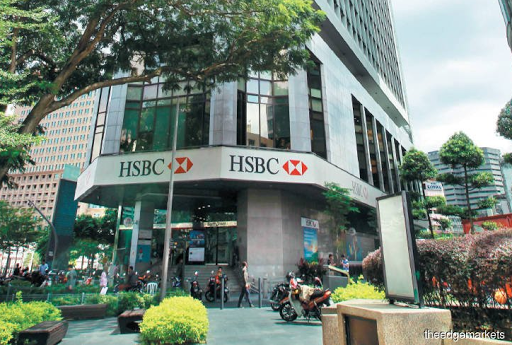 KUALA LUMPUR (Jun 6): The National Union of Bank Employees (NUBE) is protesting against the voluntary separation scheme (VSS) and mutual separation scheme (MSS) announced by HSBC Bank Malaysia on June 3, 2021.
The union said this is the third time within the last six years the bank has implemented such schemes, and this time it would be a "crushing blow to the hundreds of workers who are already reeling from the worsening Covid-19 pandemic".
"NUBE is of the view that HSBC, as an international bank that continues to record profits, should not implement VSS and MSS, which are a form of subtle lay-offs which will impact around 600 employees from the low cadre salaried B40 and M40 groups," NUBE secretary-general J Solomon said in a statement today.
According to Solomon, the HSBC management announced the separation schemes despite two discussions held with the bank on May 25 and 28, 2021.
NUBE had asked HSBC to postpone the announcement of VSS and MSS implementation pending further discussions between the two parties.
Therefore, Solomon said NUBE takes the position that HSBC did not follow the correct procedures when it insisted on announcing the implementation of VSS and MSS, under the pretext of restructuring its operation, which involves a planned closure of seven branches nationwide.
"NUBE believes this 'branch restructuring and closure plans' being used to justify the VSS and MSS did not emerge overnight. Instead it would have involved months, if not years of planning. As such, the details of these plans should have been made known to every stakeholder, especially the bank's workers and customers as it impacts them directly and mostly," he argued.
"HSBC's actions are also contrary to the Code of Conduct for Industrial Industry. It has also failed to subscribe to the best practices on employer-employee relationships, and denied fair and equitable treatment to its stakeholders, especially workers and customers. Regretfully, despite these clear violations, the government has given approval to HSBC to implement VSS and MSS, especially during the current total lockdown," Solomon added.
Get the latest news @ www.EdgeProp.my
Subscribe to our Telegram channel for the latest stories and updates