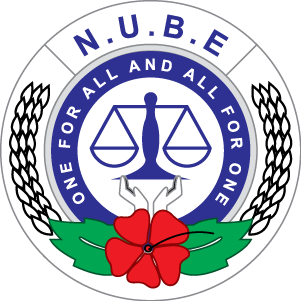 KUALA LUMPUR (Oct 29): The National Union of Bank Employees (NUBE) has urged government and opposition lawmakers to jointly urge the finance minister to reinstate the blanket moratorium on bank loans for at least six months through Budget 2021.
This joint call can be a prelude for both sides to hold further discussions and submit other proposals to lessen the sufferings of the people and businesses due to the Covid-19 pandemic, said NUBE general secretary J Solomon.
"The move would embody the true spirit of the advice given by His Majesty to ensure Budget 2021 is not held up by political squabbling," Solomon said, referring to the call this week by the Yang di-Pertuan Agong for all MPs to ensure that the budget is not derailed due to politicking by MPs.
Budget 2021 is scheduled to be tabled in Parliament on Nov 6.
Solomon said the royal advice requires MPs from both sides of the political divide to display bipartisanship in the interest of the rakyat, workers and businesses severely impacted by the pandemic.
"They urgently need Budget 2021 to address their desolation and sense of despair as the third wave of the pandemic plays havoc with the economy and Malaysia continues to record triple-digit positive cases daily," he said in a statement today.
"As such, we call on the government and opposition lawmakers to observe a ceasefire and instead give their unequivocal support for any effective and efficient proposals contained in Budget 2021, especially those which can remedy the woes of low wage workers and SMEs," he added.
NUBE said there is already ample support from both sides of the aisle that the reinstatement of the blanket moratorium is urgently needed, especially for the B40 and M40 groups as well as SMEs which continue to struggle to stay afloat amid worsening economic conditions.
According to the union, the initial blanket six-month loan moratorium introduced by the government in April was its most effective measure to lighten the financial burden of workers and businesses hard hit by the economic downturn.
"However, the expiry of the moratorium in September has coincided with a spike of Covid-19 cases as a third wave of the pandemic plunged businesses and workers into further turmoil and wiped out any possibility of early economic recovery," he said.
According to NUBE, the government's decision to replace the blanket moratorium with a targeted assistance scheme with conditions attached has many drawbacks and does not do enough to help the millions of marginalized workers, including daily wage earners and SMEs.
"On the other hand, another six-month blanket moratorium will provide much-needed reprieve across the board to more than eight million workers who have bank loans as well as their employers who suffer pressing cash flow problems," said Solomon.
He added: "The banking sector can afford to delay collecting their loan repayments for a further six months as the banks registered profits of about RM32 billion for 2019.
"According to Bank Negara, the banks continue to be in good shape and resilient in facing the effects of the pandemic. Banks, especially those owned by the government, should make sacrifices for the B40 and M40 groups."
Get the latest news @ www.EdgeProp.my