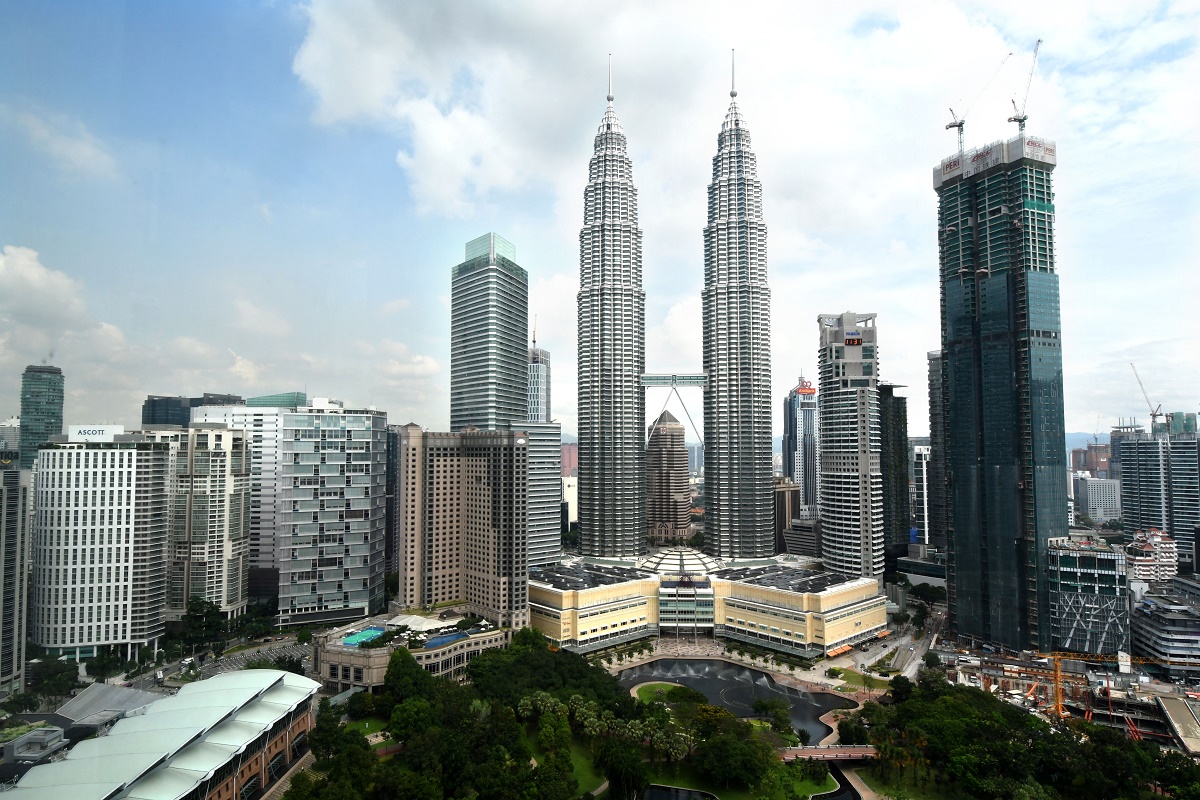 KUALA LUMPUR (June 16): Malaysia's economic health is expected to recover gradually as the nation shifts to phase two of the National Recovery Plan (NRP) in July and August and phase three in September and October, with more sectors to be allowed to resume operations, said Kenanga Research.
It said the economy is expected to be continuously supported by the manufacturing industry, specifically the export-driven sectors, given the sustained external demand.
Additionally, most of its key sub-sectors (electrical and electronics, rubber gloves) are allowed to operate, albeit at a reduced capacity.
"Although the retail sector will remain pressured in the near term due to tightened mobility restrictions and closure of non-essential stores, the impact would be less severe as consumers and businesses are more prepared with the greater shift towards online sales platforms," it said in a note today.
Kenanga Research also said that the rapid COVID-19 vaccination rollout is a key factor in Malaysia's reopening roadmap.
On June 15, Prime Minister Tan Sri Muhyiddin Yassin announced the NRP, a phased exit strategy from the COVID-19 crisis and the Movement Control Order (MCO), which will be implemented from June to December 2021.
The research house said that the plan to ensure Malaysia exit the pandemic speedily is long overdue.
"Of importance is the fact that it takes into account both the daily average cases and percentage of the population vaccinated as the yardstick to measure progress," it said.
This will help ensure long-term recovery by prioritising the attainment of national herd immunity, while also safeguarding public health.
"Nevertheless, the economic impact of a sustained lockdown will be considerable, with Prime Minister Tan Sri Muhyiddin Yassin stating that the current MCO 3.0 is costing the country RM1.0 billion a day.
"However, the recent PEMERKASA Plus fiscal package of RM40 billion and the goal to expand economic reopening as early as July should help stem the adverse impact on Malaysia's economic recovery," it said.
Kenanga Research said it is maintaining its gross domestic product (GDP) growth forecast at between five per cent and six per cent despite the announcement of the plan.
"So far, the government has announced a direct fiscal injection worth RM71 billion (4.6 per cent of GDP) from a total of RM368.6 billion (25.7 per cent of GDP) worth of stimulus since the pandemic hit last year.
"We reiterate our 2021 fiscal deficit forecast at 6.3 per cent of GDP, with total federal debt expected to widen to 64.5 per cent and Bank Negara Malaysia to maintain its policy rate at 1.75 per cent for the rest of the year," it said.
Lastly, it opined that Malaysia's growth outlook may be weighed by the possibility of a domestic political wrangling as the parliament may reconvene in September or October, should the COVID-19 situation come under control.
"Ultimately, if the political situation deteriorates, it may disrupt the tabling of the Federal Budget 2022," the research house said.
As of June 15, the Ministry of Health reported a total of 667,876 positive cases and 4,069 deaths, with more than 57.0 per cent or 2,347 deaths recorded since the implementation of MCO 3.0 on May 12.
Meanwhile, Maybank Investment Bank said the three metrics to watch in acing the country's total lockdown exit were the daily COVID-19 cases, public healthcare system capacity and percentage of the fully-vaccinated population.
It aimed for the lockdown exit to be in early July, and all economics sectors to be operational with more social activities and movements allowed -- including domestic travel and tourism -- in late October this year.
When all is well, CGS-CIMB Securities Sdn Bhd expects investors to shift their portfolios in favour of recovery stocks (its key big-cap recovery picks are Maybank, Genting and Malaysia Airports) in the period leading to phase three of the recovery and Budget 2022.
"Post-recovery, Malaysia could potentially hold elections in Sarawak (due in September 21) and GE15, if the current political impasse is not resolved," it added.
Get the latest news @ www.EdgeProp.my
Subscribe to our Telegram channel for the latest stories and updates