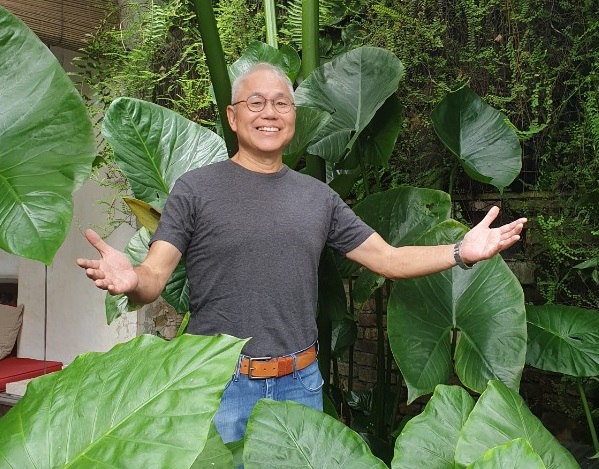 Have you ever been drawn to a Chinese brush painting of majestic mountains, rocks and riv­ers? Somehow, if you allow yourself to drink it in, the ethereal landscape has the power to transport you to a place of soothing serenity, giving you a respite from your quotidian world.
Seeking to recreate and reinterpret that experience, Malaysian award-winning landscape architect and garden designer Inch Lim has decided to kick it up a notch for a more dramatic effect. "Let's add timber to the equation, plants on the side, rock columns and water," Lim tells EdgeProp.my over a Zoom interview.
"Now, imagine what happens when they are not up­right, but with a slanting, almost falling, and yet a natural feel to it," he adds.
And that was the show garden he designed for the 2021 China Flower Expo which was held in Shanghai's Chongming Island in China from May 21 to July 2, 2021.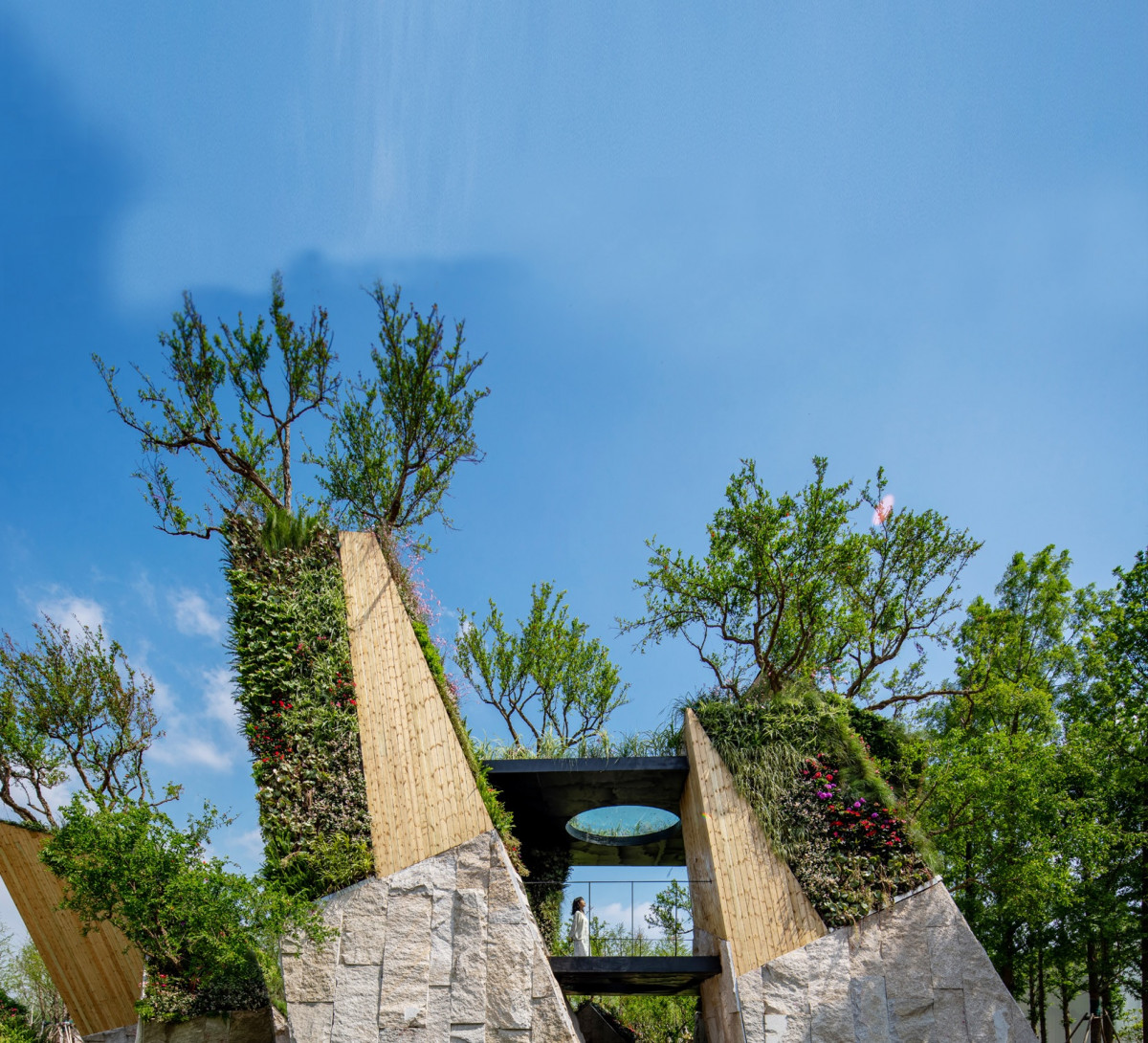 In its 10th iteration, the quadrennial event (also known as the premier gardening-themed event in China) features a central core display, a main avenue, six pavilions and six gardens across a 1,450-acre park.
Aptly named "On the Rocks" by Lim himself, the show garden features numerous rock and timber columns rising out of the water at varying angles. A myriad of plants ranging from ferns, Begonias and pomegranate trees adorn these columns. In between the two largest columns is a pavilion that is accessible via some stairs for visitors to commune and take in the picturesque sights.
The grand project took about two months to com­plete with materials locally sourced in China. It of­fers a change of scenery from the standard "house and pavilion surrounded by gardens" approach often seen in flower-and-garden expos.
"It was an experiment of sorts mixing timber with the rocks. We had to be careful in ensuring the structure is not too heavy. In the end, we settled for a design that looks as if it is floating, with plenty of grass and flowers in between for the natural look," says Lim, adding that initially, the project was con­ceptualised with old pine trees for the gnarled effect. "But they are just too expensive," says Lim, who is also the founder of Inchscape.
Having been fascinated with the intricacies of nature from a very young age, the Batu Pahat, Johor native has a string of accolades to his name, having won many awards in numerous competitions worldwide such as in Singapore, China, UK and Japan.
Lim was also one of the judges for the Show Gar­dens competition at the prestigious BBC Gardeners' World in 2019. BBC Gardeners' World is a long-run­ning BBC television programme about gardening.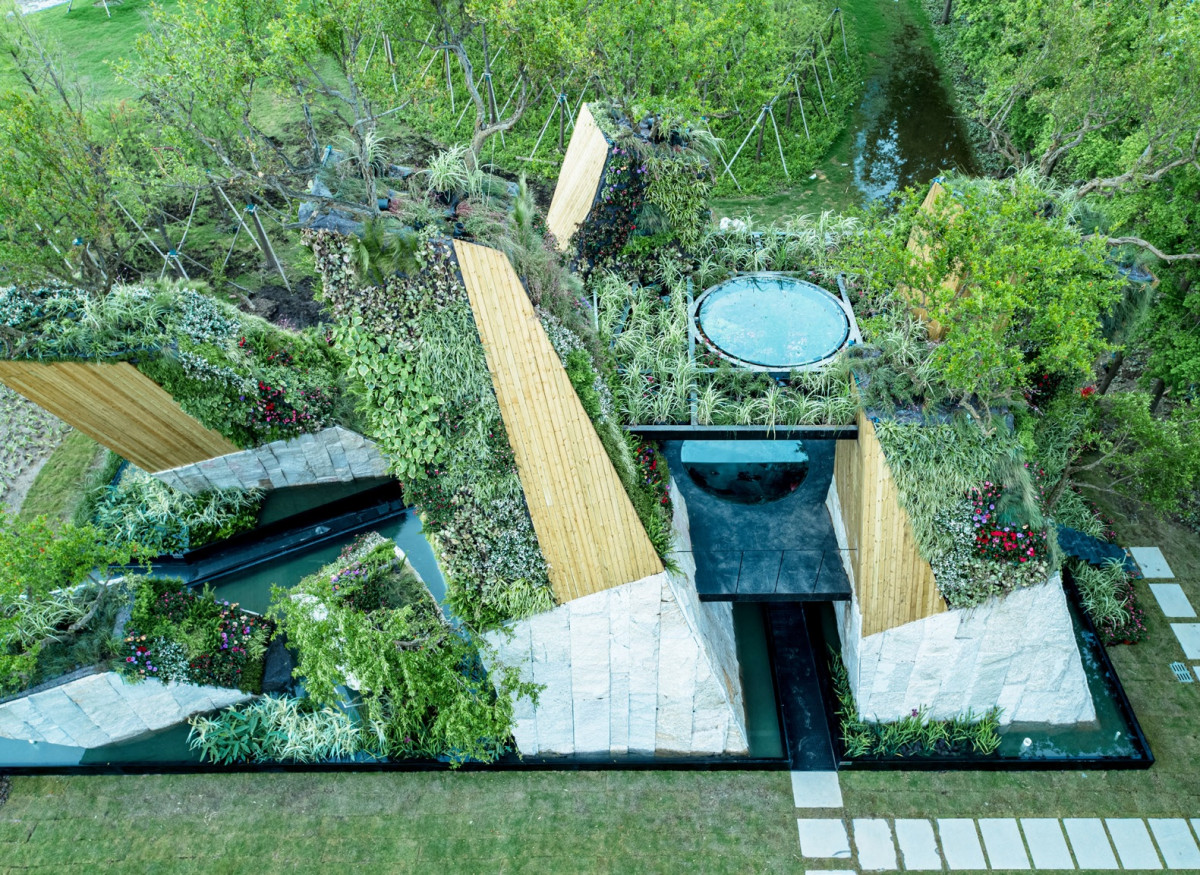 Long-distance affair
Notably, "On the Rocks" was fully designed by Lim without needing to leave the confines of his home, especially considering the current Cov­id-19 situation with its many travel restrictions. "The team in China 'walked' me around the site several times a day via video calls," shares the 66-year-old landscape designer.
Admittedly, Lim says, the experience was not as satisfying as being physically present to in­spect the site. "Some things cannot be seen on camera. By moving around the site in person, you can easily identify if something is not up to the mark. But I try to ensure everything goes well, particularly the planting aspect.
"The hardscape can be built with little to no supervision and hence, I made it the most im­portant part of the project as it does not offer much room for errors. It defines the show gar­den," he notes.
He adds that the project is complex as with designing in general – a lifelong learning process.
"It takes many years of refining and exper­imenting. We design not only for ourselves but others as well. I am still refining my skills over the years," says Lim, pointing out there are many physical and physiological aspects such as spa­tial and environment awareness that come into play in designing.
This story first appeared in the EdgeProp.my E-weekly on July 2, 2021. You can access back issues here.
Get the latest news @ www.EdgeProp.my
Subscribe to our Telegram channel for the latest stories and updates