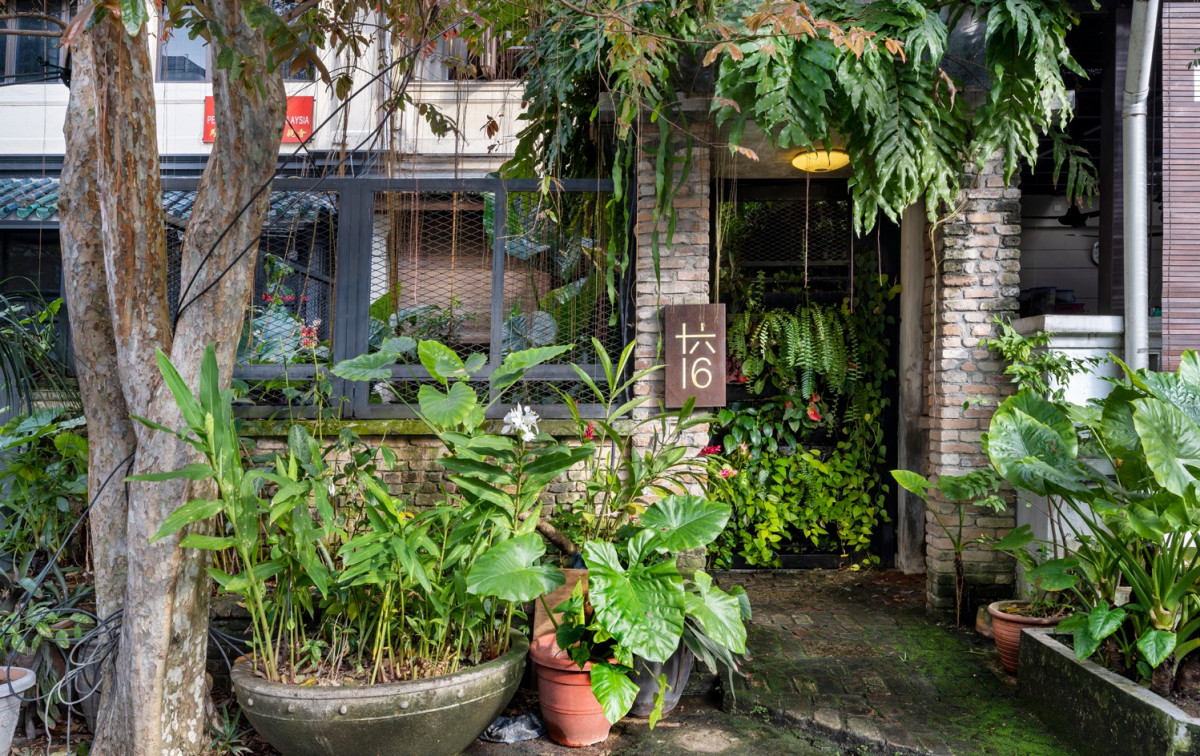 Jalan Sin Chew Kee is named after the tin mining business and warehouse of Yap Kwan Seng, the last Chinese Kapitan of Kuala Lumpur.
Tucked in the heart of a metropolis boasting smart-looking skyscrapers with facades that flicker in the sun's rays, is an old street lined with two-storey colonial terraced houses that date back to the 1920s.
In stark contrast to the hustle and bustle all around it, Jalan Sin Chew Kee is akin to where time literally has been reduced to a slow halt against the vibrant development activities around it.
Still, over time, the landscape of Jalan Sin Chew Kee has changed, slowly but surely. Many of the original residents have moved out to make way for more and more of the buildings to be converted into boutique commercial use such as cafes and backpacker hotels. You could even find a boutique shoemaker on this street!
Among the familiar faces on Jalan Sin Chew Kee is internationally-acclaimed landscape architect and garden designer Inch Lim of Inchscape Design, the owner of House 16.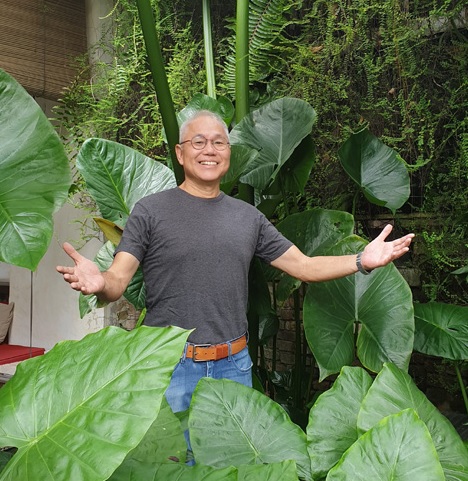 It was about two decades ago when the Batu Pahat-born Lim spotted the building which has since become his home cum office.
For the non-gardening enthusiasts, Lim is a four-time gold medal winner at Gardening World Club, Japan as well as a judge on the BBC Gardeners' World UK.
Recently, Inch Lim's show garden "On the Rocks", showcased during the 10th China Flower Expo held in Shanghai's Chongming Island in China from May 21 to July 2, 2021, won the "Best Design Awards". This award adds to an already long list of accolades in his name. (Read "I'll have a garden, on the rocks!")
So, what does the home and office of a landscape designer of this stature look like?
Let EdgeProp Malaysia now take you on an "insider tour".
Visitors to the two-storey house are greeted cheerfully by a majestic-looking Lagerstroemia speciosa (Pride of India) tree. Standing tall, this tree was planted some 10 years ago from just a mere 5m sampling and it is capable of growing up to as tall as 15m!
With leaves in a striking mauve colour that actually turn red before dropping, the tree acts as an attractive shield of sorts for the building from curious passers-by.
Next comes the entrance to the terraced house. Lim does not disappoint – the door is wrapped by plants and ferns – a true "green" door complete with an in-built irrigation system and a concealed locking device. Right from the step-in, you can't help having this charming passage way immediately planted in your impression lastingly.
Beyond the door, you will find yourself thrown into a dense tropical garden dolled up with a slender bridge over a deep pond that leads to the front verandah. It is as if you have been simply transported into a green and serene space adorned with swaying palm trees, where elephant ear plants all the way from Papua New Guinea take centre stage, as the trickling of water in the backdrop caresses your auditory senses.
Inside, the house has been remodelled, but only for practical purposes. The ground floor is used as a design studio, back office and staff kitchen, and this part has stayed pretty much untouched.
The original floor tiles have been deliberately left as they were, complemented by the walls of unpainted plaster or exposed brickwork. Together, they act as a perfect 3D canvas for the timber-themed abode.
Also maintaining its historic presence is the staircase that leads to Lim's personal space on the first floor. Seeped in the old-day charm, even the outdoor footwear left at the foot of the stair evokes a sense of warm ambience.
The master bedroom occupies a mezzanine loft space designed to overlook the living and dining area.
Not one to waste nature's endowment, Lim has retained the original light/air well at the rear of the property to usher in daylight into the staff kitchen and the toilet-cum-shower on the ground floor as well as the two bedrooms on the first floor. As a bonus, the bedrooms are attached with open-to-sky bathrooms surrounded by foliage.
House 16 is exactly what you would have expected of a celebrated garden designer's living and working quarters – a breathtaking and magical transforming of spaces illuminated by natural lighting and intimately shared with foliage.
Adapted from Terrace Transformations in The Tropics by Robert Powell which is published by Atelier International
Get the latest news @ www.EdgeProp.my
Subscribe to our Telegram channel for the latest stories and updates