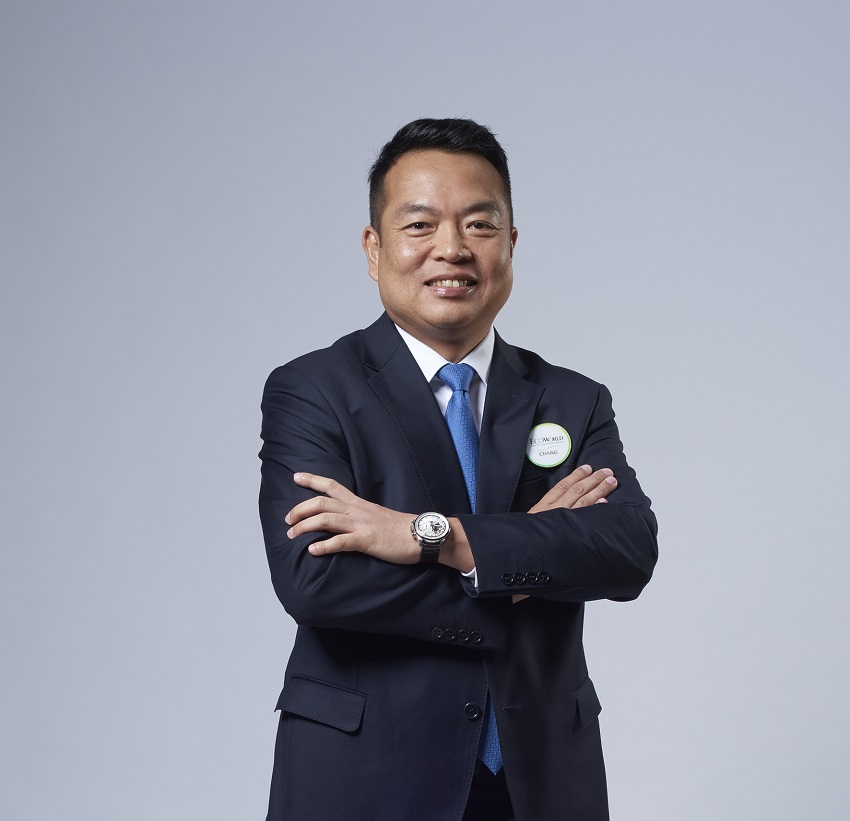 I miss going back to the office. Miss going down to the ground and being able to 'scold' them (the staff) face to face!" declares Eco World Development Group Bhd (EcoWorld) CEO and president Datuk Chang Khim Wah with a grin and a chuckle.
Jokes aside, these are tough times fraught with uncertainty over the business and economic front. The imposition of multiple lockdowns amidst a roller-coaster of Covid-19 infection and mortality numbers is taking its toll the globe over.
Read also
EcoWorld's Chang: It is not just about the house but also the overall environment
In Malaysia, the property development sector is among the more high-profiled casualties. In fact, it was like a double blow as the property market had been generally on the decline when the pandemic hit.
So when EcoWorld announced last week it had raked in RM1.32 billion in sales in 2Q2021 ended April, the market sat up.
This was almost double the RM706 million in sales achieved in 1Q2021. As at May 31, 2021, EcoWorld has chalked up year-to-date sales totalling RM2.53 billion, which was 10% higher than the RM2.3 billion sales achieved in FY2020, and this was at only the seventh month into the current financial year. In short, in seven months, it has already reached 88% of its full year FY2021 sales target of RM2.875 billion.
Does that mean it can sit back and take a breather? No, apparently there is no slowing down. Future billings from projects in Malaysia alone have shot up substantially from RM2.99 billion as at Feb 28, 2021 to RM3.77 billion as at May 31, 2021. Add to this EcoWorld Malaysia's share of future billings from EcoWorld International – total future revenue for the group stands at RM4.21 billion as at May 31, 2021.
Such numbers do not just fall into its lap. Working hard to bring them in is an understatement, Chang tells EdgeProp.my in a virtual interview.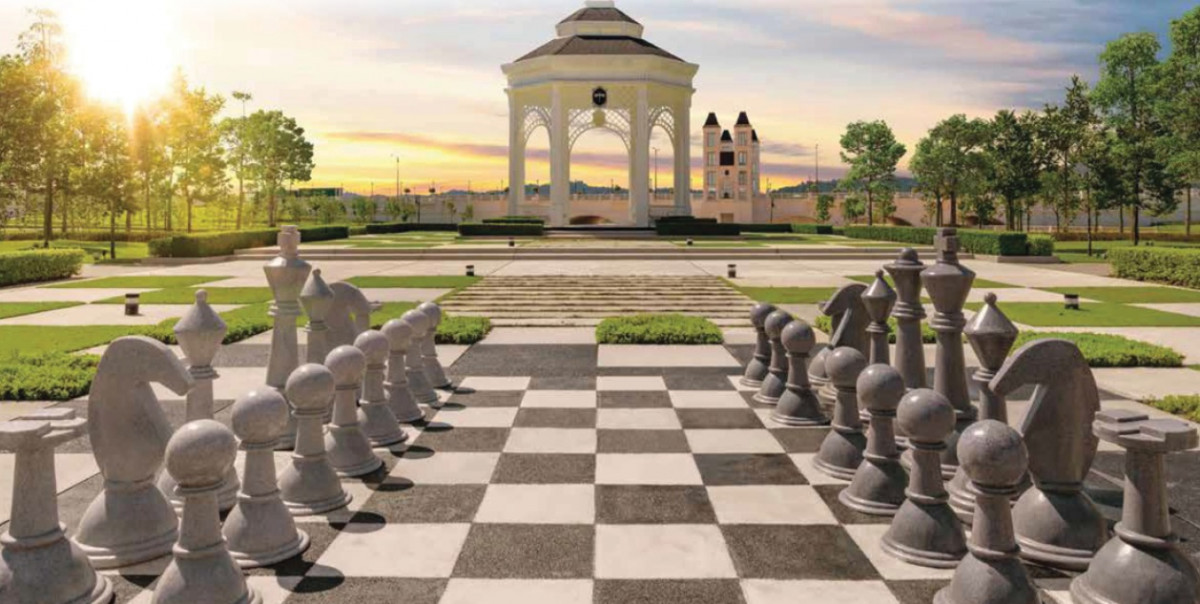 The fruit is from the team rolling up their sleeves while keeping a close watch on financial discipline at the same time.
Just like every other organisation, EcoWorld has had to contend with limited physical interaction amongst co-workers in the past one and a half years. Chang views the challenge as a leadership test.
"When the pandemic first came, like everybody else, we didn't know how to handle it because we didn't know how long it would last. But as it went on, we realised that not only businesses, but the way we manage the workforce needed to adapt," Chang recounted.
So instead of striving to go "back to normal", they have taken the pandemic as an opportune time to reset and reinvent.
"What we had to do was we had to make it very clear, and to explain the situation to everybody. The objective of going through the next two or three years – we have to make sure we meet the ratios between revenue, profit and cost," says Chang.
"We started as an aspiring-upgrader market developer. You can see that in 2015, more than 55% of our products were actually priced between RM600,000 and RM2 million. These products were really in the aspirational property category.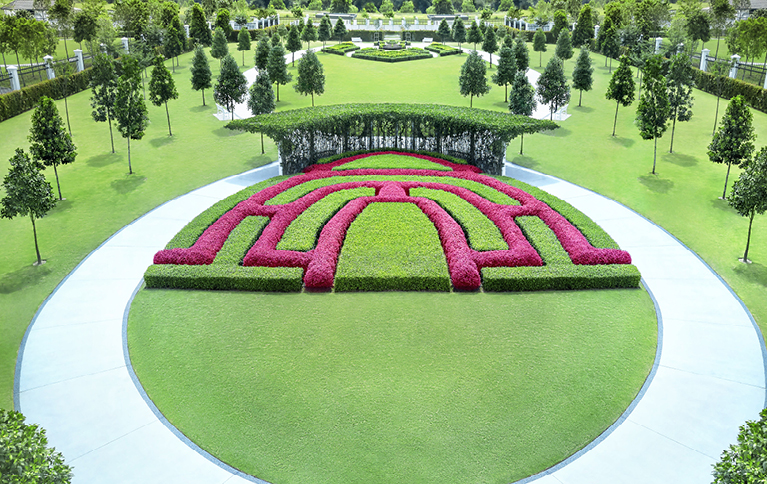 "But in 2016, we decided we could not just look at these kinds of products. We must also serve, say the first-home buyers, for example. Hence, we started developing designs and products in that segment from 2018 onwards until last year.
"Back in 2015, only 14% of our products were priced below RM650,000, but now we are doing about 30% of that," elaborates Chang.
That also does not mean the aspirational products EcoWorld has always been known for have been shoved aside. It now constitutes about 40% of its building portfolio, including the semidees and bungalows which have continued to receive great response.
"You are building a business based on the young people today, but one day they will also grow old. Over time, they will accumulate their wealth and prosper. They may also have children and need bigger spaces. So, we see it as a journey together, rather than a one-off sale. It is not the way we used to operate, so it's really been a [learning] journey for us in the last few years," says Chang.
On the other hand, an analyst's report noted that EcoWorld's 1H2021's gross margin dropped 1.3% pts year-on-year (y-o-y) to 19%, largely due to additional incentives given to purchasers to accelerate inventory monetisation.
"Definitely our margins have dropped due to several factors. Firstly, when you participate in the Home Ownership Campaign (HOC), you need to give a 10% discount, and with the campaign going on until the end of this year, it will squeeze us a bit.
"As we venture into homes which target first-time homebuyers as well, we are also reducing our product premium, so it will hurt us a bit as well. But of course, that is being offset by the volume of sale. However, with our ongoing cost rationalisation exercise, coupled with expectations of better margins in our upcoming launches, we don't see that as an issue," Chang shares.
One-stop service
On property investment, Chang says that there are no immediate plans to go into it currently but does not dismiss it in the years ahead. They are also not looking aggressively at landbanking as they still have 4,363 acres undeveloped with a gross development value of RM63.5 billion. Having said that, they will still explore anything interesting that comes their way.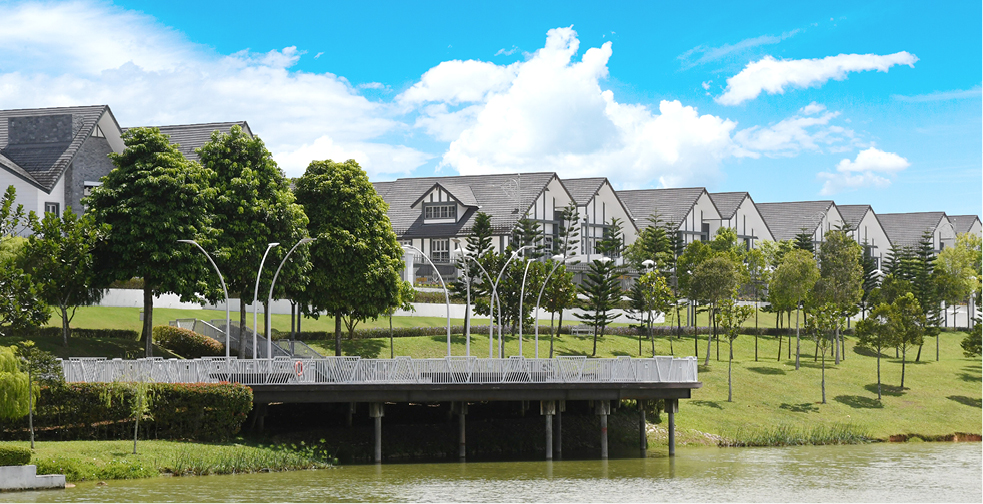 To date, EcoWorld has built close to 18,000 home and commercial units. It plans to maintain the 60:35:15 project development ratio in the Klang Valley, Iskandar Malaysia and Penang respectively for now and in the near future.
Being an all-rounder, it is also focusing on industrial projects. It has four business parks in operation, three in Iskandar Malaysia and one in the Klang Valley. Chang believes what sets EcoWorld apart is that it is able to sell off the counter or build a factory tailored to the client's needs.
"The key for us is that we provide a one-stop service, which means whether you're a foreigner or a local, when you buy a factory from us, we can help you if you encounter any problems, from your business licences to the relevant approvals for tax rebates and grants. This is one of the key factors foreigners really favour us because when they come and invest in Malaysia, we settle most of these for them," Chang highlights.
Digitalisation beyond front-facing platforms
Like other developers, EcoWorld is into digitalisation but it had started way before the pandemic hit, and they go beyond just marketing their products on the storefront.
Currently, almost 70% of EcoWorld homebuyers comprise the Gen Y and Gen Z.
Besides putting up relevant content to draw both existing and new buyers, the developer invests in the back-end processes.
"Most people have the perception that developers only look at the bricks and mortar and they know nothing about digitalisation (chuckles). When we look at digitalisation, it is not just about the front-facing end of social media, etc, it is also about the back-end processing – the efficiency of closing sales and collecting data. On the front end, it is not just producing videos for the sake of producing it, ultimately it comes down to the communication, language and the right content to be delivered across.
"I think this pandemic has really accelerated our digitalisation methods. We see the need of getting all the systems to be in place as soon as possible. One of the things about the pandemic is that you lose touch in the physical sense with a lot of people. But as a developer today, it all comes down to giving better and better customer service," Chang stresses.
Sustainability on all aspects
To EcoWorld, the pandemic has served to reiterate that sustainability and corporate responsibility must be the focal point of its work processes and daily tasks.
"It's not just about planting more trees or saving energy, but also about how we can engage the community. It is about how we engage supply chains and suppliers so that they can also do their work more responsibly. Even for our staff, it is about how we should engage them and how we should set up their career paths and what the organisation roadmap is moving forward. For our financiers, we need to show them how we can help them to be sustainable so that they can continue to support us as well," Chang explains.
It is this dedication to such a vision that EcoW­orld is honoured with numerous accolades, the most recent being one of the winners of the Edge­Prop Malaysia's Responsible Developer: Building Sustainable Development Award 2021 at EdgeProp Malaysia's Best Managed and Sustainable Property Awards 2021, which was held in April this year.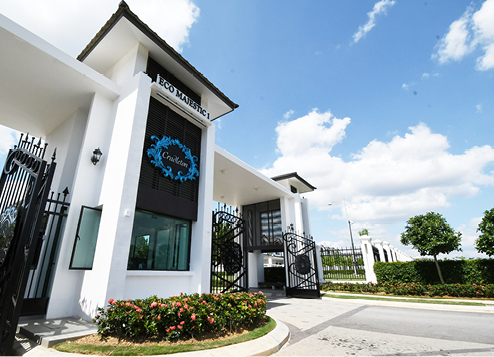 EcoWorld has also been inducted into Malaysia Developers' Hall of Fame where membership is exclusively accorded to winners of EdgeProp Malaysia's Responsible Developer, introduced in 2018.Notably, since the EdgeProp Malaysia's Best Managed & Sustainable Property Awards began rolling out in 2017, EcoWorld has bagged a total of seven awards over the years.
With concerns revolving around survival and making it out of this pandemic, will every party be equally as receptive to promoting the sustainability agenda at such times if it translates to more cost?
"The cost factor and survival are really the key factors people look at right now, which is why we need to take baby steps [to reinforce sustainability on the agenda]. It is about how we can work downstream with our contractors and consultants. It has to be a one- step-at-a-time; it cannot change overnight. And to set that example, it also has to come from us. So, it's not an easy thing to do now and we probably wouldn't want to venture too much out to disrupt the businesses now because everyone is very busy trying to get vaccinated and their businesses restarted. However, internally, we can work on some of the ways we can achieve these goals," Chang points out.
Design-centric homes
Chang also observes an increasing emphasis on innovation and design of a home post-pandemic, although homebuyers are also, at the same time, becoming increasingly aware of the location and pricing of homes.
"Definitely they will also think about the design of the product and the actual usage of it because people are spending so much time at home. The built environment really makes a difference. A lot of people may not realise this, but actually the pandemic has made a lot of people more appreciative of where they stay. They look at things that they want to improve. For instance, when you talk about working from home, you need a workspace in the house to do so, which is why the design of the house matters. As cliché as it sounds, the devil is in the details," says Chang.
Over time, the EcoWorld DNA has also evolved. While previously the focus was on the overall environment and fitting in the developments alongside nature, now it has shifted to serving the likes and wants of homebuyersas the townships are entering into the maturing stage.
"We have started to look at it from the young people's point of view. They call it the psychographic view, where it evolves around their likes and lifestyles. Some of them like sports, some like shopping, some have children and aging parents, so we have started looking into the lateral view as well. That's where we have started putting up buildings for some of these things or working with partners to enhance the amenities in our areas. We are also always looking for ways to connect to the nearby centres so that we can co-exist," shares Chang.
This story first appeared in the EdgeProp.my E-weekly on July 2, 2021. You can access back issues here.
Get the latest news @ www.EdgeProp.my
Subscribe to our Telegram channel for the latest stories and updates