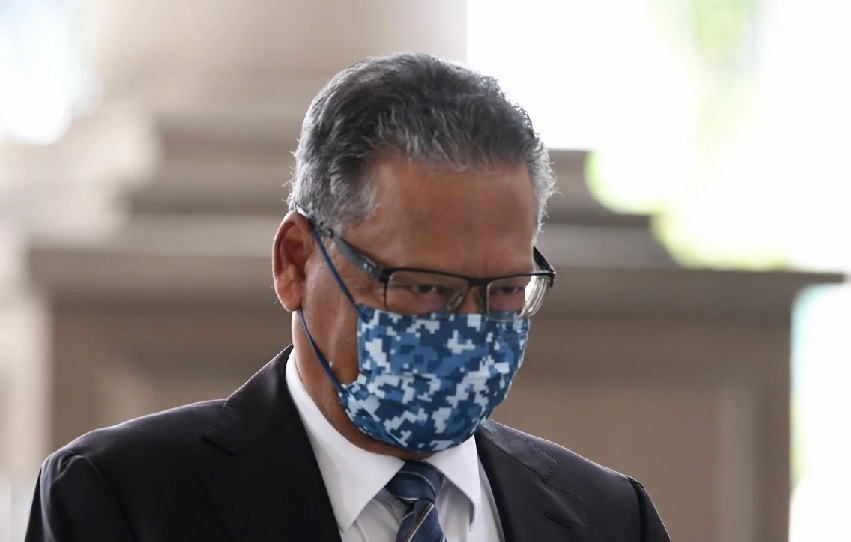 KUALA LUMPUR (July 6): A suit by Tan Sri Mohamed Apandi Ali (pictured) against ex-prime minister Tun Dr Mahathir Mohamad and the government over the termination of his services as the attorney-general (AG) will go into mediation, after the High Court allowed him to retrieve the necessary documents showing the Yang di-Pertuan Agong's consent to his dismissal.
Apandi's counsel Datuk Baljit Singh Sidhu informed theedgemarkets.com today of the latest update to the suit, following case management before Judicial Commissioner Datuk Seri Latifah Mohd Tahar.
"There are, however, no dates fixed for the mediation as [we are now in] lockdown. The documents ordered by the court to be handed by the defendants to my client had been done.
"The next case management is on Sept 29 via e-review," he said.
Senior federal counsel Azizan Md Arshad also confirmed this when contacted by theedgemarkets.com.
On May 25, Latifah partially allowed an application by Apandi — who is also a former Federal Court judge — to freely inspect and be furnished with copies of documents or letters showing the Yang di-Pertuan Agong's consent to the termination of his service in 2018.
She, however, did not allow the former AG's application for access to correspondence between Dr Mahathir or the government with the King, or any other documents relating to his termination as a federal counsel that initially led to his appointment as the AG.
Apandi filed the discovery application in relation to his RM2.23 million suit against Dr Mahathir and the government for a declaration that his termination as the AG was unlawful.
He sought access to the documents and letters to help him establish his claims that his termination might not have received the King's consent.
He had named Dr Mahathir and the government as the defendants in the suit filed on Oct 13 last year.
In the suit, he is also seeking a declaration that Dr Mahathir had committed misfeasance and misconduct in public office and a declaration that the former premier had caused and induced the breach of contract between him and the government.
He also wants a declaration that there was a failure of compliance with Article 145 of the Federal Constitution over his service termination and a declaration that his termination was not in accordance with the law.
Furthermore, Apandi is seeking special damages totalling RM2.23 million, general damages, exemplary and punitive damages, costs and other relief deemed fit by the court.
The defendants stated in their defence that there was no abuse of power by Dr Mahathir in the termination of Apandi's service as the AG and of his contract as a legal officer.
Apandi was appointed the AG when Datuk Seri Najib Razak was the prime minister. He replaced Tan Sri Abdul Gani Patail, who was removed after it was learnt that he was leading a special task force to investigate 1Malaysia Development Bhd.
He was eventually replaced by Tan Sri Tommy Thomas in July 2018, when Pakatan Harapan came to power and Dr Mahathir replaced Najib as the prime minister.
Thomas resigned as AG in February last year and was replaced by Tan Sri Idrus Harun, who was formerly a Federal Court judge and previously was also the solicitor-general.
Get the latest news @ www.EdgeProp.my
Subscribe to our Telegram channel for the latest stories and updates