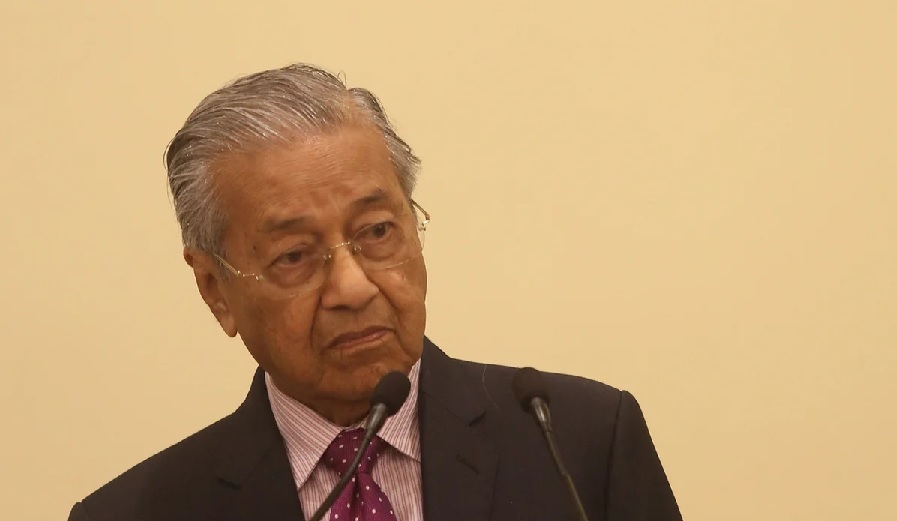 KUALA LUMPUR (July 8): Parti Pejuang Tanahair led by former premier Tun Dr Mahathir Mohamad is finally registered today.
Announcing the news at an online press conference, Dr Mahathir said the approval was given today by Home Minister Datuk Seri Hamzah Zainuddin, as today was the deadline for Hamzah to decide on the party's appeal, according to a court order.
"Yes it is finally registered, and I hope that those interested will join and participate in the party's activities," he said.
Dr Mahathir, who is also the Langkawi Member of Parliament, also thanked the Government and the Registrar of Societies (RoS) for registering the party and added there was no reason for the party not to be registered.
Besides Dr Mahathir, the party has three other MPs, namely Datuk Seri Mukhriz Mahathir (Jerlun) who is also party president, Datuk Wira Amiruddin Hamzah (Kubang Pasu) and Datuk Dr Shahruddin Md Salleh (Sri Gading).
Lawyer Mohamed Rafique Rashid Ali also confirmed that the party has been registered today as it received a letter of notification.
"Tomorrow, we will be collecting the registration certificate," Rafique added.
On June 25, the High Court had directed Hamzah to make a decision on Pejuang's registration appeal.
Justice Datuk Ahmad Kamal Md Shahid in his decision said he found that for five-and-a-half months until June 25, there had been no response by Hamzah on the party's registration.
"The court finds that the Minister has breached his statutory duty or omission in making a decision on Pejuang's appeal. A convenient time as stipulated means as soon as possible or within reasonable time.
"The time taken to decide for five-and-a-half months... is so long [for] matters pertaining to a party's registration. Hence, the court directs the Minister to decide within 14 days from today on Pejuang's appeal," the court said, in making no order as to costs.
The party filed a judicial review application after it made the appeal to the Minister on Jan 8 following its non-registration.
Meanwhile, on another issue regarding Umno withdrawing its support for Prime Minister Tan Sri Muhyiddin Yassin, Mahathir said the party is not interested in politics as it wants to focus on the Covid-19 pandemic which had seen an increase in cases.
"Today's figure is more than 8,000 cases and this showed the present Government's failure in containing this," he said, adding that the focus at present should be on containing the pandemic and also revive the country's economy.
He vouched that Pejuang would not support Muhyiddin who is Parti Pribumi Bersatu Malaysia president, a party he once led during the 14th General Election along with the Pakatan Harapan coalition.
Get the latest news @ www.EdgeProp.my
Subscribe to our Telegram channel for the latest stories and updates