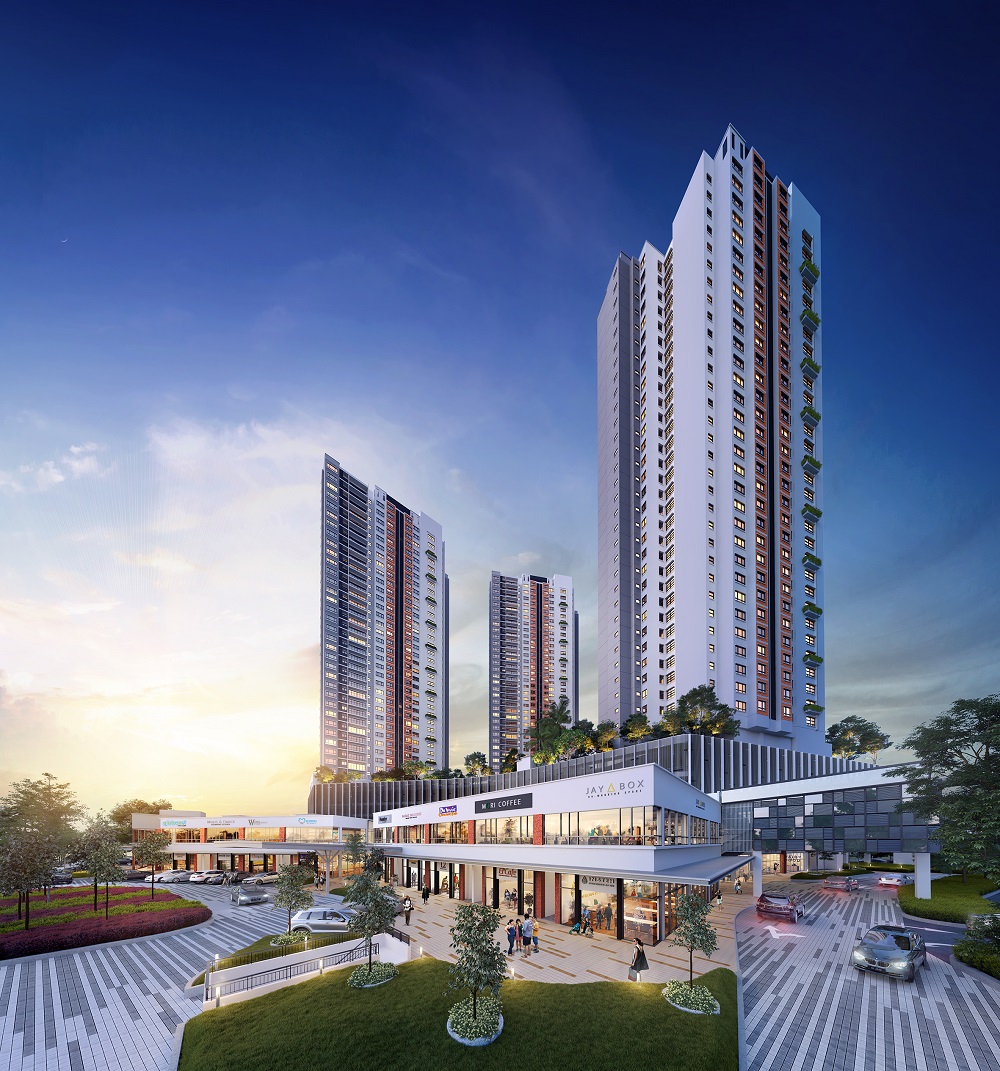 Established in 1990, Berjaya Land has a diverse portfolio from housing development to investment property and hospitality. In dealing with future uncertainties, each segment is facing different challenges. What are Berjaya Land's strategies to tackle this turbulence?
Read also
Berjaya Land readies for the next rebound

Below is an excerpt of EdgeProp.my's interview (edited for clarity) with Berjaya Land CEO Syed Ali Shahul Hameed and senior general manager of property sales and marketing division Tan Tee Ming.
EdgeProp: Berjaya Corp Bhd CEO Abdul Jalil Abdul Rasheed has unveiled a three-year strategic plan to streamline existing operations from seven segments to five segments. What does this mean for Berjaya Land?
Syed Ali: The group (Berjaya Corp) is so diversified and has so many businesses. By streamlining the seven segments into five main segments and making it into a cluster basis, it will be easier to control and manage as well as to be more customer-focused. This could also help to improve the synergies and efficiency within the group.
The reorganisation doesn't affect Berjaya Land's business direction. For the property development segment, we remain focused on building quality homes and expanding our portfolio in the affordable segment.
For our hospitality business, overseas expansion (Iceland and Japan) remains in place and continues to progress.
EdgeProp: What was your reaction to the news of the extension of the Enhanced Movement Control Order (EMCO) in some districts and localities in Selangor and Kuala Lumpur?
Syed Ali: This is a good decision to effectively bring down the number of cases. If we proceed to reopen, cases will continue to rise and we do not know how long this will last.
Undeniably, small traders are suffering as they are the most affected but I believe this will be a short-term pain. If the infection rate continues to rise, there will be greater loss to the country.
Tan: It's sad to see that after one month of lockdown, the number of daily cases still remains high and suicide rate has increased due to mental or financial stress. The extension of lockdown is an inevitable decision. Only by doing so could we bring down the number of cases, to ensure everyone's safety before reopening.
On the other hand, the vaccination rate is also crucial and every country including Malaysia is speeding up the vaccination pace to protect people's lives and prepare for the reopening of the economy.
EdgeProp: How has Covid-19 affected Berjaya Land?
Syed Ali: We are not spared from the pandemic, especially our hospitality business. Our hotels in Malaysia are experiencing zero occupancy rates during the full lockdown period (Phase One of National Recovery Plan).
However, we see this as a time for the hospitality industry to reset and rethink the way we do business. The local hospitality industry handles business in a traditional way. There have not been any changes for the past five decades. Perhaps now is a good time for us to rethink our business strategy and prepare ourselves for the reopening.
Same goes for the property development segment. We are seeing increasing needs for houses priced at the affordable range and we are looking at this segment.
Moving forward, Berjaya Land will be unveiling more affordable housing projects that cater to the mass market. There are 250,000 people who are looking for affordable homes. This is a huge market that is worth exploring and I believe with proper planning and economy of scale, affordable housing could be profitable too.
We see this as a sustainable model as we are expanding our customer base and helping the low- to middle-income earners to own a shelter.
Tan: The pandemic has made us rethink our strategy and reset ourselves to embrace the new normal and to stay relevant to the market.
We have reviewed our ongoing developments and market research has been conducted to better understand the market needs.
For example, at The Tropika development in Bukit Jalil, when the sales slowed down, we conducted a market research to find out what homebuyers' concerns were and what people looked forward to in that area. We [then] realised that there isn't any grocer which offers convenience for residents in that area. Hence, we talked to Jaya Grocer and brought them into The Tropika.
Many might have thought that Jaya Grocer fell on our lap, but it didn't. We have done our market survey and talked to consultants and we know this will work. Hence, we made the effort to reach out to them. We have even allocated 24,000 sq ft of space for the grocer.
I am confident if Jaya Grocer opened now during the Full MCO period, it would make The Tropika the most happening place in Bukit Jalil.
Affordable homes from as low as RM120,000
EdgeProp: Berjaya Corp's founder Tan Sri Vincent Tan in April this year unveiled plans to build affordable homes priced from as low as RM120,000. Tell us the progress.
Syed Ali: We have identified some land in the Klang Valley and have discussed the masterplan with our consultants. On the exact location, it's too premature to reveal now, we will unveil when we have finalised the details. We are looking at launching this by the end of this year too.
These plots are in easily accessible locations with access to public transportation systems. We will not build affordable homes in remote locations, the main objective of affordable housing is to minimise the cost for the B40. What's the point of building affordable homes which require people to drive or take Grab to work?
On the affordable housing project by Better Malaysia Foundation (a corporate social responsibility division under Tan Sri Vincent Tan), Tan Sri has allocated a piece of land in an elite area. It's part of Berjaya Land's landbank.
We will be building according to the state government's Housing and Real Property Board (LPHS) plot ratio requirement. The current requirement is about 120 units per acre.
EdgeProp: What are the details of your planned affordable housing projects?
Syed Ali: We are looking at building affordable quality homes in areas that are easily accessible and close to public transportation systems. No point for us to build affordable homes in far away locations and require the buyers to drive or spend one to two hours to commute to their offices in the city centre.
In terms of pricing, we will comply with the state government's requirements. For example, for the affordable housing project launched by the Better Malaysia Foundation in April 2021, the properties will be priced below RM300,000, depending on built-up sizes.
As for our Residensi Lanai project (in Bukit Jalil, KL), which was handed over to buyers in February last year, the 648 units of 800 sq ft three-bedrooms units were priced at RM300,000.
Tan: In property development, quality is the one thing we will not compromise, even for affordable housing developments. Other than structural safety, we are taking a closer look at the details to provide quality finishings. This is important for our branding and reputation.
Interpreting sustainability
EdgeProp: What does sustainability mean to Berjaya Land?
Syed Ali: Going sustainable is something important for us as it creates long-term value for our buyers. Sustainability starts from the design and planning stage. All thoughts need to be put in to ensure the layout design enables natural lighting and good indoor air ventilation.
In terms of the construction, we are mindful of our selection of materials. Recyclable materials that can withstand Malaysia's weather conditions will provide ease of maintenance for the buyers.
Tan: For instance, many people like wood material, but this won't work well in the Malaysian weather, and the high demand for wood materials will cause the traders to cut off immature trees, which is not sustainable to the environment and not suitable for housing developments.
It's about practicality. We would rather provide buyers composite materials that come in wood designs that could last in the local extreme weather than giving buyers materials that will not last long. In fact, the composite materials that we are using are actually more expensive than timber materials.
EdgeProp: Excellent and sustainable property management is key to any project. Your comments?
Syed Ali: The foundation of a well-managed property starts from the building planning itself. Developers play an important role in building quality homes to ensure ease of managing the building in the future.
For Berjaya Land, we have been careful during the planning stage, to make sure every facility or thing that we put in is not there short-term. Even after three years of handover to buyers, if there's any defect on the building, we will fix it at our own cost.
For the upcoming affordable housing development, we are also concerned about its future maintenance. Hence, we are thinking of setting aside some of our profit and putting it in an escrow account that will be used to subsidise the maintenance cost of the building.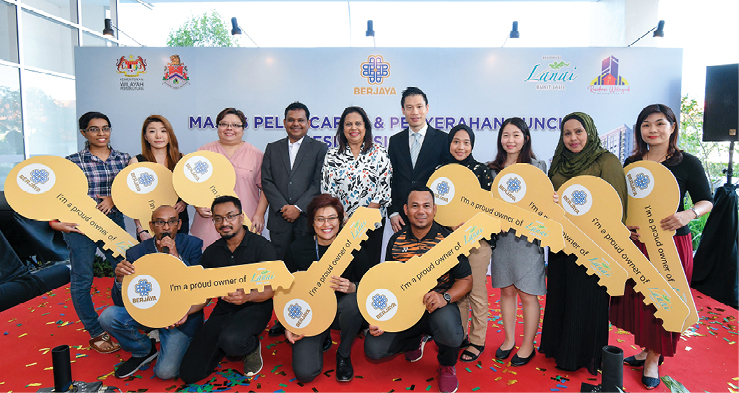 It's not easy for the B40 group to pay an extra RM300 to RM400 to maintain the building and common areas, but if there is a lack of maintenance funds, the environment will deteriorate. We are not only building a house or unit for the B40 group, we also want to ensure their living environment will remain at a good standard in years to come.
EdgeProp: What are your strategies in retaining tenants?
Syed Ali: Most of the tenants' businesses are affected by the pandemic and prolonged lockdown, but for tenants who are offering essential goods and services, they are allowed to continue operating.
For the tenants who are affected, we try our best to support them, such as giving extensions of time to pay rents, and for some tenants, we even offer them revenue-sharing instead of [fixed] monthly rents.
(Berjaya Land's property investment division currently owns three commercial properties comprising Plaza Berjaya, KL; Kota Raya Complex, KL; and Berjaya Megamall, Kuantan, Pahang. Collectively, these properties achieved an average occupancy rate of 53% during FY2020, according to Berjaya Land's annual report FY2020.)
EdgeProp: For the hospitality industry, are you seeing light at the end of the tunnel?
Syed Ali: I believe the current situation we are facing now is an interim period and I expect our economy and business activities will begin to recover by October. This is mainly due to the accelerated vaccination programme by the government.
Not only in Malaysia, other countries have also sped up their citizens' inoculation progress and prepared for the borders reopening.
People have been staying at home for quite some time and they are stressed. Once the borders reopen, I am sure there will be an influx of inbound and outbound tourists. The tourism and hospitality industry will definitely fly by then.
EdgeProp: Do you see Malaysia as an attractive destination for foreign investors looking for quality assets?
Tan: Malaysia is a blessed country. We have so many places, each with its own story and old charm, but they just lack publicity and promotion.
In terms of investment, our property prices are still comparatively lower than other countries such as Hong Kong and others. Furthermore, living in Malaysia is pleasant as we have more space and lifestyle offerings. In addition, our currency is still weaker compared to the US Dollar, which makes our properties even more attractive.
Having said so, we need to resume the Malaysia My Second Home (MM2H), which has been frozen since 2020. This is our wish list to the government. For Malaysia's property market to be robust, we need foreign investment.
EdgeProp: Is Berjaya Land on an acquisition trail?
Syed Ali: Yes, we are looking at acquiring good assets during this time as well. However, I can't reveal more details now.
This story first appeared in the EdgeProp.my E-weekly on July 9, 2021. You can access back issues here.
Get the latest news @ www.EdgeProp.my
Subscribe to our Telegram channel for the latest stories and updates