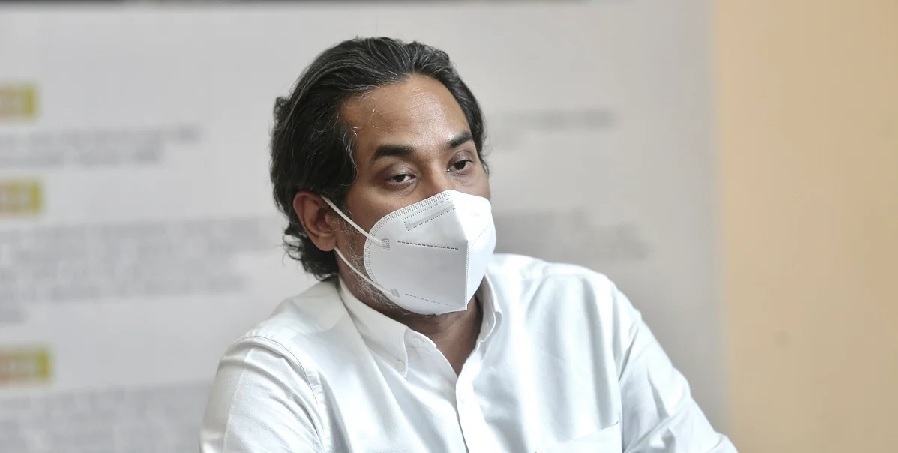 KUALA LUMPUR (July 28): Putrajaya is in talks with vaccine manufacturers on the possibility of buying booster shots, Science, Technology and Innovative Minister Khairy Jamaluddin (pictured) revealed today.
"That is why two weeks ago I began negotiations with vaccine companies, especially Pfizer-BioNTech, for Malaysia to finalise procurements for 2022 in the near future.
"We want to give special attention to the manufacturing of new Pfizer vaccines, which are specific for booster shots and for children," Khairy was reported saying by The Vibes news portal today in his winding-up speech on the National Covid-19 Immunisation Programme (PICK) at the Dewan Rakyat in response to questions on the nation's preparations for 2022.
Khairy added that any recommendation on the need for another booster shot of the Covid-19 vaccine will be based on the views of the medical professionals.
"For now we are still waiting for recommendations from the group of experts headed by Dr Kalaiairasu from the IMR next week, where they will give their views concerning the need of whether we need booster doses or not," he said.
Dr Kalaiarasu M. Peariasamy is the head of Institute for Medical Research (IMR).
Khairy also said that the booster shots, if required, will be subsidised by the government.
"Pfizer only sells to governments, and not to the private market. By that definition, the federal government will procure the vaccines. I'm confident we will give the shots (to the people) for free."
Khairy said he will also be briefed next week about the use of the heterologous method as a booster shot, reported the Malay Mail.
Heterologous vaccinations is the use of different Covid-19 vaccines for each dose.
Khairy said IMR is conducting an antibody immune surveillance programme to establish the efficacy of administered vaccines and the level of reaction from the general public.
He revealed that a total of RM15 million has been allocated for the research which he said "has a monitoring period of up to two years".
"This programme is important for us to determine the levels of antibodies and neutralising antibodies among the vaccine recipients in Malaysia and this can be found out through several means.
"One is finding determining the level of seroconversion antibodies that increases and neutralises the SARS-CoV-2 virus at eight different points of time across two years after the first dose.
"The second is determining the level of reaction from the T-cell receptors and salivary antibodies towards SARS-CoV-2 at three different points in time across three months among the general public who have received all types of vaccines and to project the Covid-19 infection rate after vaccination," he said.
Get the latest news @ www.EdgeProp.my
Subscribe to our Telegram channel for the latest stories and updates